SF Pride names more honorees
Wednesday Apr 24, 2019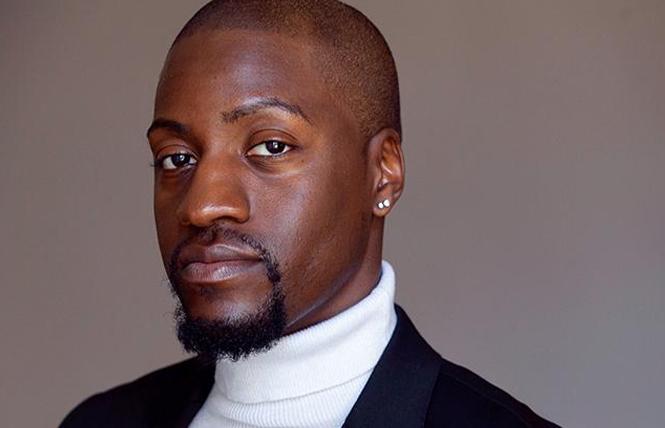 The San Francisco LGBT Pride Celebration Committee has rolled out more community grand marshals and other honorees ahead of this year's parade and festival in June.

Comedian Sampson McCormick will receive the Audrey Joseph LGBTQ Entertainment Award. The self-proclaimed "big ol' homosexual" started his career in comedy 18 years ago.

McCormick was one of the first out gay black comedians in the country.

He has long been critical of comedy and entertainment being a "straight white man's game," he told the Bay Area Reporter in a phone interview.

"Passion and love are the things that keep you in there," he said.

McCormick has made appearances on various television networks such as BET, Viceland, and TV One. His work in the entertainment industry propelled him to write and produce the film "A Different Direction." He has headlined at venues in both San Francisco and Los Angeles, co-starred in Oscar-nominated shorts, as well as produced the documentary, "A Tough Act to Follow."

McCormick told the B.A.R. that gay entertainers are "overlooked pioneers and trendsetters. We have a responsibility to be a beacon of light for people."

San Francisco native and former empress China Silk is the recipient of the José Julio Sarria History Maker Award. Silk's love of her city and community has inspired a lifelong dedication to fundraising, according to an SF Pride news release.

Silk's work is shown through her fundraisers, like the annual Chinese New Year's event, benefitting the California Community Health Center, and her legacy Cinco de Mayo event honoring Emperor 32 Fernando Robles. Silk, who marks her 15th anniversary at being crowned an empress, participates in the AIDS Walks and various other LGBT events.

Twenty-five years ago, mothers Barbara Richmond and Peggy Ermet honored the memories of their sons by founding the Richmond/Ermet AIDS Foundation, now named the Richmond Ermet Aid Foundation. As the foundation marks 25 years of service to the LGBTQ community, it is being recognized this year with the Heritage of Pride, Pride Community Award.

In 2015, REAF shifted its focus and broadened its services. In addition to HIV/AIDS, it now funds services for homeless LGBTQ youth and hunger programs, like Meals on Wheels San Francisco. REAF has raised and distributed nearly $4 million to over 34 agencies.

The NIA Collective, which will receive the Heritage of Pride, 10 Years of Service Award, was founded at the Lesbians of Color Conference in San Francisco in 1987. "NIA," Swahili for purpose, was founded by and for African American lesbians. Its purpose was to create a safe space for those individuals, where they were both seen and heard. African American lesbians and other people of color have used the collective as a platform for teaching and learning, all without the fear of judgment, for 30 years, according to the release. NIA participates in gatherings annually and partners with various organizations with the community, all with the aim of supporting LGBTQ youth as they find their voices.

San Francisco native and UC Berkeley graduate Bob Haas will receive the Heritage of Pride, Pride Freedom Award. From 1984 to 1999, Haas was the CEO of Levi Strauss & Co., "the first Fortune 500 company that offered benefits to same-sex couples," according to the release, and an established corporate leader during the AIDS crisis. The Levi Strauss Foundation provided $70 million to HIV/AIDS nonprofits, sponsored volunteer activities, educated employees, and created support groups.

Haas is a board member of the Evelyn and Walter Haas Jr. Fund, which was started by his parents. It assisted in the creation of the Freedom to Marry campaign.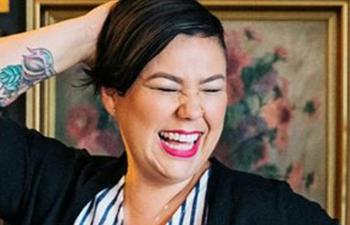 Seven years ago, Cristal Veronica, a queer Chicana feminist, photographed her queer friend's wedding and fell into the profession after getting two higher education degrees. This year, Veronica will be receiving the Heritage of Pride, Pride Creativity Award.

Veronica's business, Cristal Veronica Photos, focuses on LGBTQ and people of color couples. Veronica documents what queer love looks like to her clients. Veronica, residing in San Francisco, said in the release that she "wishes Tupac was still alive and making music," and she "is always craving sushi and donuts."

Receiving the Gilbert Baker Pride Founder's Award, Lyon-Martin Health Services provides intersectional health care to women and transgender individuals, with ability to pay being no factor in their services.

Named after LGBTQ activists Phyllis Lyon and her late spouse, Del Martin, Lyon-Martin Health Services was established by medical providers and health care activists to confront the issue of health services available to lesbians. Lyon-Martin merged with HealthRIGHT 360 in 2015 and now provides even more extensive services, including transgender health care, mental health care, and all HIV care.

This year, African American director, writer, and actress Cheryl Dunye will receive the Teddy Witherington Award. Dunye's collection of work includes her first film, "The Watermelon Woman," which won best feature in 1996 at the Berlin International Film Festival. More recently she has directed several episodes of "Queen Sugar" for Oprah Winfrey and Ava DuVernay. Dunye's feature, HBO's "Stranger Inside," was nominated for four Independent Spirit Awards.

More grand marshals
SF Pride also announced additional community grand marshals.

Ms. Billie Cooper is a transsexual woman who has lived and thrived with HIV for 33 years, according to the release. A client of the San Francisco AIDS Foundation, Cooper is the founder of the agency's TransLife program, a weekly group for trans men and women, gender-nonconforming and gender fluid people.

Donna Personna, a transgender woman, was also named a community grand marshal. She got her start with the Cockettes and has served on the boards of the Trans March and Transgender Day of Remembrance. She recently wrote an immersive play, "The Compton's Cafeteria Riots," about the events that took place in San Francisco in August 1966 when trans patrons of the diner fought back against police harassment.

Previously, SF Pride announced that Vince Crisostomo, Mrs. Vera, and API Equality-Northern California were selected as community grand marshals.

SF Pride takes place June 29-30. This year's theme is "Generations of Resistance."

For more information, visit http://www.sfpride.org.
Comments on Facebook