Berkeley's Pacific Center ED set to retire
Thursday Mar 28, 2019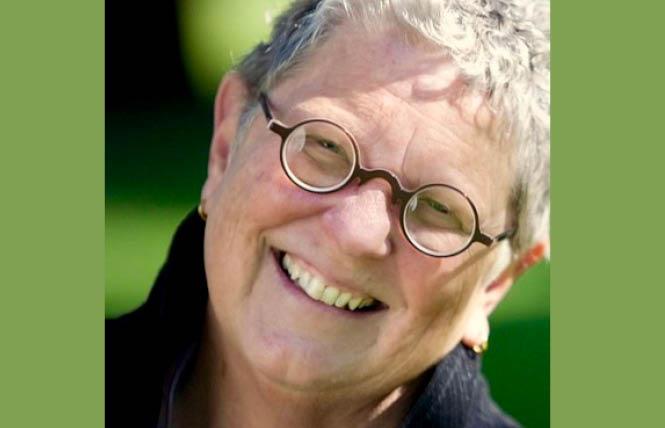 The oldest LGBT community center in the Bay Area, the Pacific Center for Human Growth, is losing its longtime executive director, Leslie Ewing, to retirement. She has been with the Berkeley mental health and wellness center that serves Alameda County for a little over a decade. Her last day will be July 31.

"My hope is that the new executive director will love the job as much as I do," Ewing, a lesbian, told the Bay Area Reporter Thursday (March 28). "Perhaps someone very different than me. It's time for the next 10 years and important to foster a new generation to do the work and time for me to step back."

Ewing, 70, said it's a personal decision to retire and that it's time for new leadership at the center. Once Ewing departs, Jared Fields, its deputy director, will handle the day-to-day operations until an interim director is chosen.

The Oakland resident said among some of her proudest accomplishments during her time with the center is its expansion of programs. Today, the center offers youth programs, peer groups, counseling and psychotherapy, and serves more than 3,000 people at four locations throughout the county.

"Small community centers are really the heart and soul of the LGBT civil rights movements," Ewing said. "Our organization has really evolved into the LGBT support organization for all of Alameda County, not just Berkeley."

Ewing has formerly been board president of the AIDS Emergency Fund and associate executive director at Lyon-Martin Health Services. She is looking forward to her next chapter and what the future holds for her.

"I'll always say yes until I have a reason to say no," she said.

Interested candidates for the executive director position are asked to send their cover letter and resume to boardpresident@pacificcenter.org.

The Bay Area Reporter will have an expanded article in next week's paper.
Comments on Facebook