Former SFAF CEO to lead multi-county health agency
Thursday Feb 7, 2019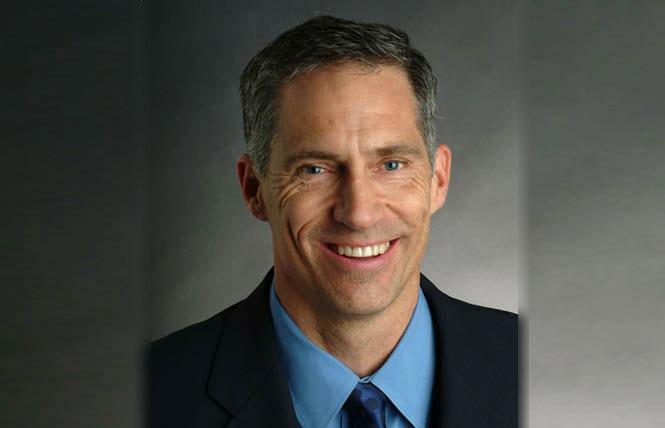 A nonprofit behavioral health agency that serves several Bay Area counties has tapped a former chief executive of the San Francisco AIDS Foundation to be its new CEO.
Mark Cloutier, a gay man, will lead Caminar, which provides services that address fundamental issues affecting the health of individuals and families, including mental wellness, addiction recovery, family violence, and homelessness.
Caminar serves more than 20,000 people each year in the Bay Area and northern California.
According to a February 7 news release, Caminar has grown significantly over the last two years in response to the complexities of behavioral health needs affecting the communities it serves. It has a budget of $39 million.
Cloutier has master's degrees in public health and public policy. In addition to leading SFAF for almost five years a decade ago, he has held leadership roles with Horizons Services, the San Francisco Foundation, the Center for Youth Wellness, and the Kaiser Family Foundation.
"In addition to top caliber leadership experience, we sought a CEO who has vision for, and commitment to, the work of Caminar," Suzan Getchell-Wallace, president of the agency's board, said in the release. "Mark believes strongly in the comprehensive services we offer and the importance of offering optimal care to the communities we serve."
In the release, Cloutier said Caminar is in a "unique position" to address the needs of its clients.
"Improving the health of communities begins with understanding the role of adverse childhood experiences, and social determinants of health in predisposing individuals, families, and communities to poor mental health and physical health outcomes," he said, adding that Caminar programs use evidence-based clinical services and collaborates with government, nonprofit, and community institutions.
Caminar provides residential and outpatient mental health and substance use and treatment services, youth development, supportive housing, vocational rehabilitation, and supported education.
The Bay Area Reporter noted that in 2017, Caminar received $19,550 in one-year funding from Santa Clara County for the San Jose-based LGBTQ Youth Space Getting to Zero peer advocacy program. The grant was one of four distributed by the county to South Bay agencies for the GTZ program, which aims to decrease HIV infections, deaths, and stigma.
Caminar has recently seen several mergers that have expanded its portfolio. Family & Children Services of Silicon Valley, based in Santa Clara County, brought expertise in adult substance use treatment, family violence prevention, school-based counseling programs, adolescent mental health services and programs for LGBTQ communities. The addition of Healthy Partnerships, based in Solano County, enhanced the organization's continuum of care in the county by expanding mental health services and adding adolescent and adult substance use treatment services. Project Ninety, based in San Mateo County, expanded the organization's substance use treatment and recovery services capacity in the region.
Cloutier's salary was not immediately available.
Comments on Facebook