Editorial: Ending trans homelessness
Wednesday Feb 6, 2019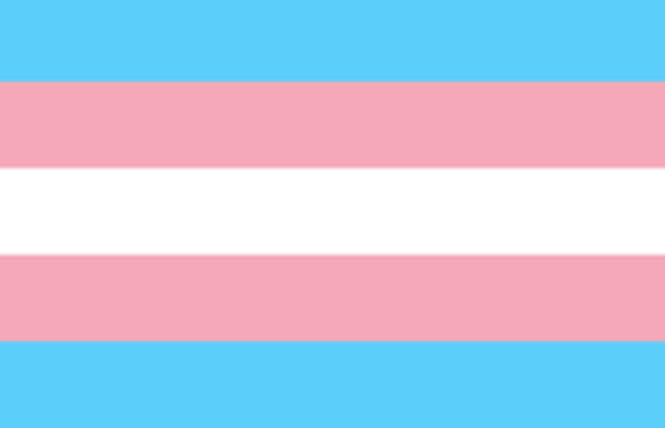 Last week, Mayor London Breed outlined how she would like to spend the $185 million windfall that the city became aware of a few months ago: for homelessness, behavioral health, and affordable housing services. "With this investment we can add: 310 new shelter beds, 300 units of housing by master-leasing units, freeing up hundreds of beds in our shelter system, complete funding for a 255-unit building for homeless seniors and adults, and get started on hundreds more units," Breed said during her State of the City speech.
We support her proposal with a caveat: that $9 million be dedicated to rental subsidies for the 375 trans people experiencing homelessness in San Francisco. Those figures were provided by Brian Basinger, a gay man who's executive director of the Q Foundation, which provides housing financial assistance and other housing services to low-income people in the city, many of whom are LGBTQ. The $9 million represents less than 5 percent of the windfall money.
Basinger noted that the mayor and Board of Supervisors have a unique opportunity with the windfall money, which came from the Educational Revenue Augmentation Fund, or ERAF, a state program that shifts a portion of local property taxes to public school systems in each county. Auditors determined the San Francisco fund had adequate money, resulting in a total $415 million surplus. More than half of that money must go to reserves and other expenses like libraries, tree maintenance, and public schools, leaving the city with $185 million to spend as it likes. This is the first time San Francisco has received money through ERAF. The mayor's plan provides leaders with a way to jump-start the goals of Proposition C, which voters passed last year, and funding for rental subsidies for trans people should be included.
"The movement for LGBTQ housing equity is TransForward," Basinger wrote in a letter, "putting this down payment to the transgender community first in the bridge to Prop C funding."
Collection of Prop C money, essentially a tax on wealthy businesses, has started, but is being held in escrow until legal questions are resolved. The ERAF money can be spent now, which is Basinger's point.
According to Basinger, who examined data from the Point-in-Time Count and Survey, Department of Public Health, and other sources, an estimated 21 percent of the city's trans community is experiencing homelessness, the highest rate of any group counted. Other communities with the most extreme homelessness burdens are disabled adults (11.24 percent), Native Americans (7.7 percent), HIV-positive people (5.15 percent), and African-Americans (4.73 percent).
"Our disproportionate rates of homelessness are driven by underinvestment in resources targeting our communities, and a systematic lack of access to mainstream services to prevent or end homelessness," he wrote.
We'd add that in addition to those factors is just plain discrimination. It's tough for trans people, especially trans women of color, to get decent-paying jobs in the first place — even in liberal San Francisco. Most experience a continuous cycle of seeking services, shelter, and other basic needs to survive. Even for those who manage to find employment, it's often not enough to afford housing in San Francisco.
Basinger also said that data from the Dignity Fund Needs Assessment and an equity analysis of communities of color and LGBT participation "indicate LGBTQ communities have the lowest rate of access to services of any group in the city. The only bright spots of access are in LGBTQ targeted services, and even then, 40 to 50 percent of the people accessing LGBT targeted services are not LGBTQ."
Thirty percent of the entire population experiencing homelessness in San Francisco is LGBTQ, Basinger said.
Not everyone agrees with Breed's plan to spend all the money on homeless services and housing. Some supervisors want to use some of the money to decrease the city's reliance on Pacific Gas & Electric Co. and to help meet the needs of the Universal Childcare for All initiative, which is also the subject of litigation.
This week, the Our City Our Home Coalition, which was behind last November's Prop C, recommended that the supervisors and Breed allocate most of the windfall money — $171.4 million — as a bridge to start homelessness services until the ballot measure clears litigation. That's pretty much in line with the mayor's plan, but Basinger's right that some of that money must be earmarked for trans people experiencing homelessness.
The other spending proposals are as important as housing, but as we said last year over the fight between Props C and D, the universal childcare and homeless funding measures, respectively, on the June ballot (Prop C passed, Prop D did not): One has to have housing before they can fully utilize other services.
Comments on Facebook