Obituaries: Michael Richard Phelan
Wednesday Nov 10, 2021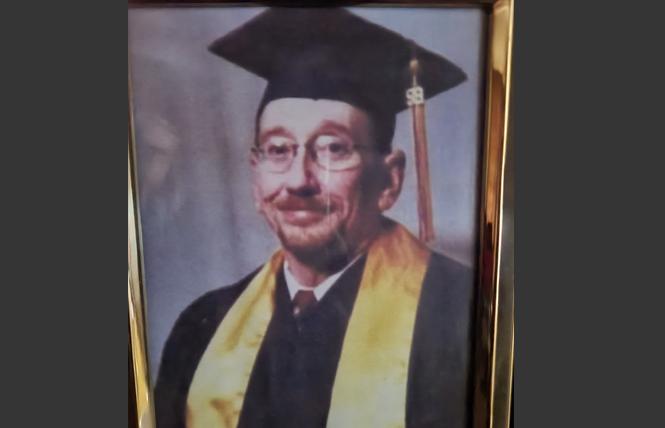 July 4, 1955 — October 14, 2021
A man of great value, Michael was purposeful, strong, loving and kind, generous and forgiving. His joy in living was evident to all whom he encountered. Good natured, pleasant, and entertaining, with a ready smile and a quick wit, he easily made friends of acquaintances and those new friends often became lifetime close companions.

Michael's faith was perhaps his greatest virtue. He retained such faith in others — often when they lost faith in themselves especially, feeling lower than the surface of the pathway they struggled to walk upon.

Yet his constant desire was to help lift their spirits and next their head, followed by their eyes now directed toward the stars, causing their hearts to retain a stronger beat as their bodies became able once more to stand upright in union with their souls.

Michael worked as a bartender and in retail before becoming a funeral director for Byrgan Funeral Home out of Burlingame.

This position afforded him the opportunity to minister to those many individuals whose loved ones passed away from AIDS during the height of the pandemic in the Bay Area. He next completed his B.A. at San Francisco State University, saying: "At least I graduated in the same century as my high school classmates!"

He is survived by his husband of almost 31 years, Skip Anderson; sisters Judy Croom and Cathy Sapata; two brothers, James Phelan and George Phelan; along with seven nieces and nephews; several great nieces and nephews; countless friends; plus two dogs and two cats who were mesmerized in his presence.

A memorial celebration will be held January 20 at the Sonora Elks Club. Remembrance donations may be made to the American Cancer Society.

Help keep the Bay Area Reporter going in these tough times. To support local, independent, LGBTQ journalism, consider becoming a BAR member.