Obituaries: Lawrence "Goombah" Kelleher
Wednesday Nov 3, 2021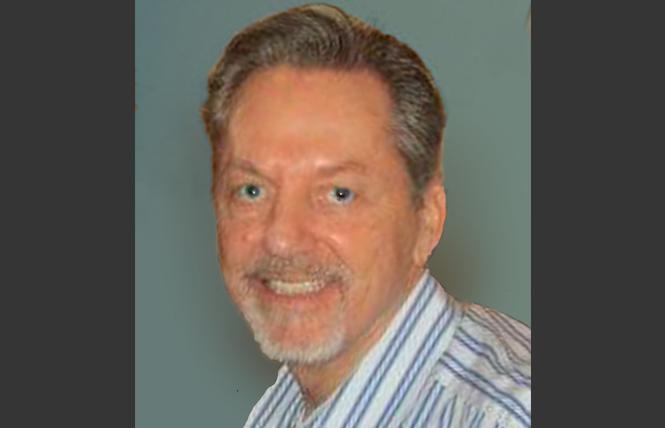 January 16, 1943 — October 21, 2021
The constellation of stars we know as Larry Kelleher passed gently from our view October 21, 2021.

Born to Alice and Hugh, Larry was one of five brothers living life in the Bronx. After serving four years in the U.S. Navy in Texas, he returned to New York City. In 1978, inspired by the Advocate Experience workshop, Larry moved to San Francisco with John Burrow (JB). He worked for Pacific Bell until his retirement.

"Goombah," as he was also known, was a spiritual seeker and enjoyed silent retreats, Tai Chi, singing, laughing, and philosophy. He loved the outdoors, hiking, and windsurfing. He appreciated travel, good food, music, and his friends and family.

Larry was beloved by brother Jimmy and his East Coast family including nieces, nephews, and cousins; he was Linda's USF grad-mate, Gaby's dance husband, Chris's spiritual brother, and the man who captured Scott Poli's heart. He was cherished by his many friends, both near and far.

We'll miss his jokes and recited poems, his Irish soda bread, the glint in his eye, and his boyish grin.

A celebration of life will be held at Swedenborgian Church, November 20, at 11 a.m. For information, email mdstiver52@gmail.com

Special thanks to UCSF Parnassus.

Help keep the Bay Area Reporter going in these tough times. To support local, independent, LGBTQ journalism, consider becoming a BAR member.