Obituaries: Arnold Rice
Wednesday Nov 3, 2021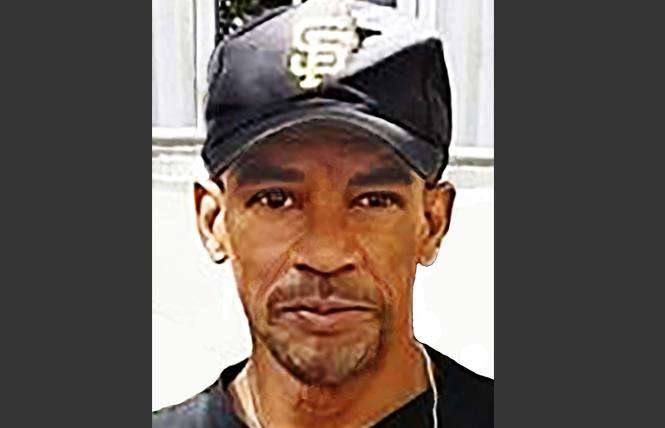 October 24, 1957 — October 6, 2021
Arnold Rice, born October 24, 1957, in Chicago, Illinois; died October 6, 2021, in San Francisco, California, at age 63. He was the son of Albert Anthony "Tony" Woodson and Margaret (Rice).

Raised in Chicago, Arnold later lived in New York City and Los Angeles. He was an artist and architect. In 1985 he was diagnosed with HIV. He moved to San Francisco in 2002, and in 2004 married Jay Davis. The marriage ended and, in 2005, he married James "Jim" "Tahara" Windsor, an original San Francisco Cockette. Love at first sight. Arnie and Jim were together almost 17 years.

During quarantine Arnold became depressed and refused further HIV medical help. At home an unforeseen aortic aneurysm suddenly ended his life. With tears, Jim held him as he died.

In addition to his partner, survivors are: sisters, Claudette Cohen and Kim Rice; and brother, Eron Rice, all of Chicago; friends and relatives. His mother and brother, Kevin Rice, previously deceased in Chicago.

Following cremation a memorial service was held October 18 at the home. A Rice family funeral will be November 13 at the Johnson Funeral Home, 5838 West Division Street, Chicago.

Dearest Arnold, I will always love and miss you. Jim.

Help keep the Bay Area Reporter going in these tough times. To support local, independent, LGBTQ journalism, consider becoming a BAR member.