Obituaries: William Townsend Stewart
Wednesday Nov 3, 2021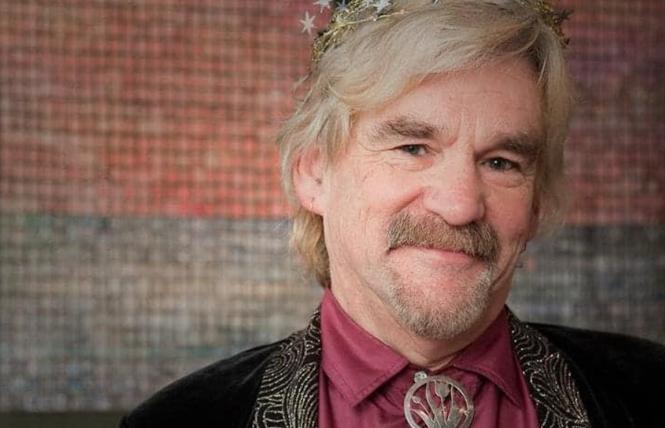 May 25, 1951 — October 20, 2021
William Townsend Stewart, of Martha's Vineyard and San Francisco, died October 20, 2021, after receiving diagnosis of an aggressive cancer in July. He was 70 years old.

William was born May 25, 1951, in Providence, Rhode Island, the only son of Frank Stewart and Caroline Townsend Stewart. He earned a B.A. in Russian from Reed College in 1973.

William was a professional calligrapher. His works include a logo for the long-running NPR series "Music from the Hearts of Space," the Kimono condom logo, and calligraphy for books by the poet James Broughton, as well as dozens of works of fine art calligraphy.

As "Sister Succuba," William was among the first Sisters of Perpetual Indulgence. He created the Sisters' handwritten calligraphic logo, and is credited with proposing the phrase "Perpetual Indulgence" at the Sisters' founding meeting in his apartment in 1979. He and Gilbert Baker were first to be canonized Saints of the Order.

William lost several close friends and lovers to AIDS and volunteered with Shanti Project during the crisis. In 2014, he established Groundswell, a queer retreat center and intentional community in Mendocino. Though disease cut his life short, William laid plans for Groundswell's survival, intending the forested refuge to remain a place of ecological stewardship and service to queer and other marginalized peoples.

William is survived by a close circle of dear friends and a wide community of Radical Faeries, Sisters, and fellow travelers.

Help keep the Bay Area Reporter going in these tough times. To support local, independent, LGBTQ journalism, consider becoming a BAR member.