Last week was a harsh week for LGBT Kenyans.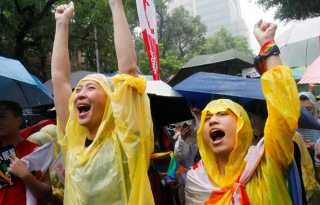 Following the Taiwanese legislature's approval of same-sex marriage May 17, couples plan to tie the knot Friday.
Global transgender model and activist Geena Rocero charmed the audience at the sold-out 30th annual Professional BusinessWomen of California's conference last month.
San Francisco AIDS activist Cleve Jones received an award from the Cuban National Center for Sexual Education in Havana last weekend as other activists were reportedly arrested after attempting an alternative march after the government canceled two others
Cuba's National Center for Sex Education abruptly announced the cancellation of its two biggest Pride celebrations Monday, just as a delegation from San Francisco-based Rainbow World Fund had embarked on a visit to the country.
President Donald Trump threw asylum seekers and immigration advocates another wrench April 29, proposing new restrictions targeting the United States' southwestern border.
Members of the New IRA apologized for last week's killing of prominent lesbian journalist Lyra McKee by one of its volunteer members in a statement to the media Tuesday.
In a groundbreaking victory for transgender rights in Russia, a St. Petersburg district court ruled in favor of a transgender woman's discrimination case against her employer for terminating her in 2017.
Two unique films featuring the LGBT immigrant experience will be featured at the San Francisco International Film Festival next week.
Czech Republic Prime Minister Andrej Babiš stated during a conservative TV station's political talk show Sunday that he supports same-sex marriage and will vote for a measure.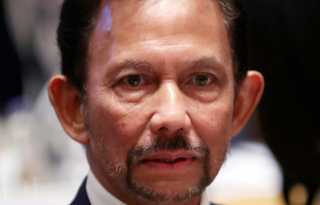 LGBT people will face being stoned or whipped to death starting this week when Brunei fully implements Islamic criminal codes based on sharia law.
An Australian man said he acquired HIV while taking on-demand PrEP before and after sex, which could represent the latest in a handful of cases of failure of the prevention pill.