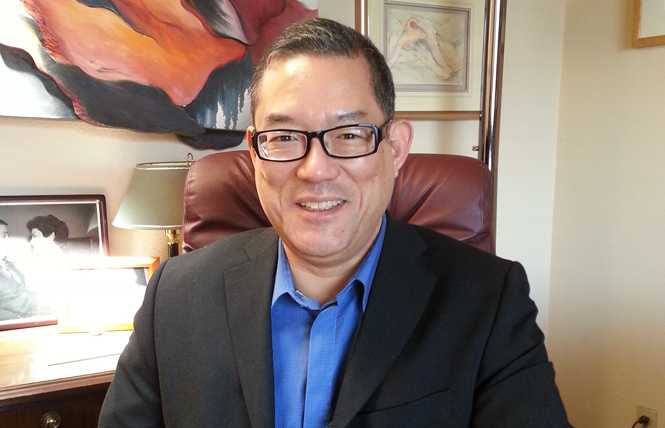 In a continuing effort to receive support from readers, the Bay Area Reporter has launched its membership program.
Viewing 1 thru 12 of 152 Stories
LGBTQ Iranians face widespread violence, according to a new report critical of the Islamic country's human rights record that renew attention to its violence against gays, including executions of gay men.
Mexican authorities have made an arrest in the killing of a transgender woman.
Philippine President Rodrigo Duterte's pardon of a former United States Marine convicted of the murder of a transgender Filipina was harshly criticized and denounced by family, human rights organizations, and critics of the U.S. military.
Two Ugandan officials summoned to Uganda's Chief Magistrates Court of Wakiso to face criminal charges for torturing and humiliating 20 LGBTQ youth did not appear in court.
President Donald Trump's administration packs a one-two punch to LGBTQ immigration and foreign aid under two different proposed policies.
International LGBTQ organizations and expat queer Lebanese people are raising thousands of dollars to help Beirut's queer community hard hit by the explosion at the city's port earlier this month.
Warsaw police clashed with — and arrested — Polish LGBTQ and ally demonstrators last weekend.
In a landmark case, three former San Salvador police officers were sentenced last month for the murder of a transgender woman.
Lawmakers in the Cayman Islands narrowly voted down the proposed Domestic Partnership Bill, 2020 Wednesday.
Transgender advocates applauded the European Court of Human Rights' July 16 landmark decision that Hungary is legally obligated to recognize gender identity.
The United Nations' LGBTQ expert called for a global ban on so-called conversion therapy in Geneva last week.
This month. Montenegro became the first Balkan country to grant civil partnerships to same-sex couples.
Viewing 1 thru 12 of 152 Stories