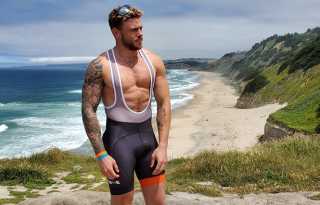 The local LGBT sports world got Pride Month off to a great start, with the Oakland A's celebrating their Pride Night June 1 and more than 2,000 riders setting out the next day for the annual AIDS Life/Cycle trek to Los Angeles.
The venerable Gay Games, having survived a perilous journey that offered ever changing marketing, financial, and mission challenges, now face a seemingly secure future rich with exciting possibilities.
Mark Chambers of southern California has been a leader in gay basketball for decades. He's played in multiple Gay Games and is a founder of the National Gay Basketball Association.
The decision allowing international track and field to bar a few female athletes of color from women's competition because their natural testosterone levels are higher than most women's is barely three weeks old, and already we are seeing fallout and back
Bay Area Reporter Jock Talk columnist Roger Brigham, left, joined Federation of Gay Games marketing director Doug Litwin, Golden Gate Wrestling Club president Gene Dermody, and filmmaker Elisabeth Bartlett at a local screening of "Light in the Water."
Apologists for the new International Association of Athletics Federations rule, which bars Caster Semenya, strike a noble pose, claiming they need to defend the alleged integrity of women's athletics.
If you're a get-off-my-lawn curmudgeon like me, your first impression when hearing Olympic figure skater Adam Rippon chatter, throw shade, and coyly chuckle just might be that he's a lightweight with not much to offer — but man, what a mistake.
The 2018 Gay Games in Paris were not merely successful at pulling in enough participants to create strong tournaments in virtually every sport. Gay Games X became the first Gay Games held outside of the United States to turn a profit.
Online registration for the 2019 EuroGames is back up and running after organizers responded to concerns over the event by the licensing organization and reduced their official sports offerings.
Every sports person should get a chance at least once in life to coach Australians.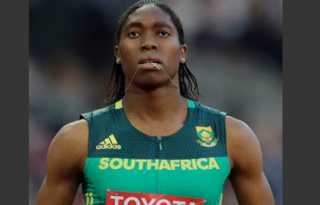 The Court of Arbitration for Sport has postponed until later this month a ruling on the international track federation and its proposed restrictions against female athletes with naturally high testosterone levels.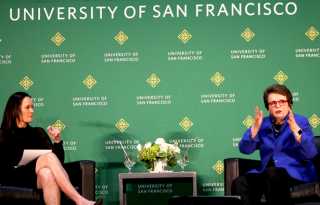 Billie Jean King charmed audience members as she regaled them with stories about her life, women's rights, and gender equity at a recent appearance at the University of San Francisco.