A record 800 participants took part in last weekend's San Francisco Pride Run.
A recently filed lawsuit in Connecticut shows exactly the kind of sports limbo transgender high school athletes can find themselves in even when they are fortunate enough to live in a state that supports their civil rights.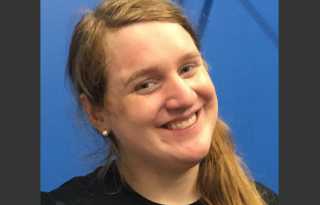 Transgender individuals increasingly are gaining recognition of their rights through non-discrimination protections in nearly every part of life.
It is said some are born to greatness while others have greatness thrust upon them. There is a third group, however, who are born to nothingness but achieve greatness through perseverance, purposeful focus, and gut-checking grit.
Organizers of the 2022 Hong Kong Gay Games announced this week they will offer 36 sports in the quadrennial LGBT sports festival.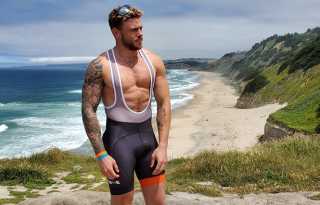 The local LGBT sports world got Pride Month off to a great start, with the Oakland A's celebrating their Pride Night June 1 and more than 2,000 riders setting out the next day for the annual AIDS Life/Cycle trek to Los Angeles.
The venerable Gay Games, having survived a perilous journey that offered ever changing marketing, financial, and mission challenges, now face a seemingly secure future rich with exciting possibilities.
Mark Chambers of southern California has been a leader in gay basketball for decades. He's played in multiple Gay Games and is a founder of the National Gay Basketball Association.
The decision allowing international track and field to bar a few female athletes of color from women's competition because their natural testosterone levels are higher than most women's is barely three weeks old, and already we are seeing fallout and back
Bay Area Reporter Jock Talk columnist Roger Brigham, left, joined Federation of Gay Games marketing director Doug Litwin, Golden Gate Wrestling Club president Gene Dermody, and filmmaker Elisabeth Bartlett at a local screening of "Light in the Water."
Apologists for the new International Association of Athletics Federations rule, which bars Caster Semenya, strike a noble pose, claiming they need to defend the alleged integrity of women's athletics.
If you're a get-off-my-lawn curmudgeon like me, your first impression when hearing Olympic figure skater Adam Rippon chatter, throw shade, and coyly chuckle just might be that he's a lightweight with not much to offer — but man, what a mistake.