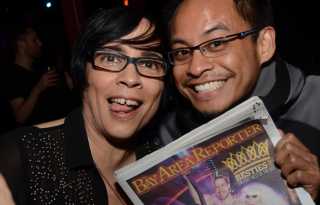 San Francisco is one of 11 US cities that is fortunate to have a legacy LGBT publication by us, for us, and about us. Help preserve the BAR as an historic and important community institution for the future.
This year marks the 10th annual Bay Area Reporter readers' poll, the Besties, and voting begins Thursday, January 30.
Welcome to the Bay Area Reporter's special Pride section. Stories are headlined with "Pride 2019."
SF Pride promises a plethora of exciting live entertainment on the mainstage, Sunday June 30. From drag queens to singers, to political leaders and the Sisters of Perpetual Indulgence, the line-up offers a wide variety of sights and sounds.
There's an old comic movie about a European charter tour called "If It's Tuesday, It Must Be Belgium." Likewise, you could call the movie of our whirlwind last week "If It's Thursday, It Must Be Frameline."
Celebrations of families with same-gender parents, "My Two Dads and Me" and "My Two Moms and Me" (both Doubleday), by Michael Joosten and Izak Zenou, feature kids having breakfast, going to the park, having lunch.
Prominent stage, movie, and television actor. Dramatist. Novelist. Lyricist. Composer. Singer. Cabaret star. Theatre and film director. Celebrated raconteur. Insightful diarist. Noel Coward (1899-1973) was all those things.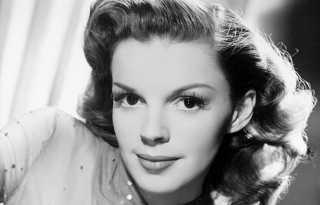 While she was not the greatest singer of the 20th century, Judy Garland was possibly the greatest entertainer of the modern age. June 22 was the 50th anniversary of her untimely death at age 47 from an accidental overdose of barbiturates.
An excerpt from Gilbert Baker's posthumous memoir, "Rainbow Warrior: My Life in Color."
Half a century after the Stonewall riots ignited a community that had long lived in the shadows, LGBT historians from around the world gathered in San Francisco for the Queer History Conference last week.
While the eyes of the nation often turn to San Francisco in June for the definitive Pride celebration, some of the people who define Pride for the city are celebrating on the East Coast this year.
The years during and surrounding Dwight D. Eisenhower's presidency were some of the most socially conservative this country has ever seen.