San Francisco's Board of Supervisors this week signed on to the effort to posthumously induct gay icon and drag queen Jose Julio Sarria into the California Hall of Fame.
Viewing 1 thru 12 of 317 Stories
California lawmakers shelved two more LGBT bills as the majority of this year's legislation advancing LGBT rights heads for final votes in their house of origin.
Five decades after an uprising against police brutality at a New York City gay bar sparked the creation of Pride parades and festivals in June, the number of East Bay cities officially recognizing the annual LGBT celebration is growing.
Six months before voters in San Francisco's supervisorial District 5 head to the polls to elect their representative at City Hall, the city's two LGBT Democratic clubs are turning their attention toward the race.
An effort to have gay icon and drag queen Jose Julio Sarria inducted into the California Hall of Fame is being revived this year now that Governor Gavin Newsom is leading the Golden State.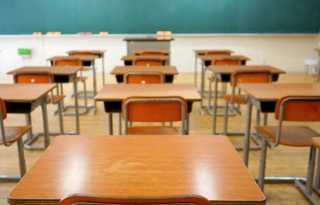 The California State Board of Education has approved LGBT-inclusive sexual education guidelines for public and charter schools to use in all grades from kindergarten through high school.
Two California-based LGBT groups have come out with early endorsements of gay Democratic presidential candidate Pete Buttigieg as he plans a fundraising swing through the Golden State this week.
Since January 2008 John Rahaim has overseen San Francisco's planning department as the city has been convulsed by numerous zoning and development battles, largely driven by the influx of tech workers.
CA leaders are pushing legislation aimed at boosting insurance companies' contracts with LGBT-owned firms. It comes as lawmakers are also seeking to increase hospital contracts for such businesses.
A Philadelphia lawyer is aiming to make LGBT political history this year by becoming the country's first elected transgender male judge.
Mayor London Breed on Friday reversed course and moved Reese Aaron Isbell, who she swore in to a tenant seat on the San Francisco Rent Board last month, to an alternate seat on the panel.
Gay District 8 Supervisor Rafael Mandelman shares the concerns of those who are questioning the credentials of gay rent board member Reese Aaron Isbell.
The black and white photo, at first glance, could be of any sharply dressed couple. The woman is adorned in her Sunday best and the gentleman sports a pinstripe suit.
Viewing 1 thru 12 of 317 Stories