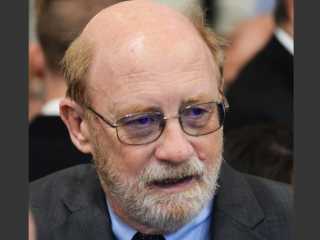 A number of LGBT leaders have signed on as early endorsers of gay former Assemblyman John Laird's 2020 bid for a state Senate seat.
Statewide LGBT advocacy organization Equality California has installed a quartet of new board leaders as it celebrates its 20th anniversary this year.
In a shocking announcement this morning, made during a press conference inside the state Capitol, gay friendly GOP lawmaker Assemblyman Brian Maienschein announced he was joining the California Democratic Party.
Supporters will join Senator Kamala Harris in Oakland this weekend to kick off her 2020 presidential campaign to defeat President Donald Trump.
By choosing Martin Jenkins to be his judicial appointments secretary, Governor Gavin Newsom has provided himself with a historic opportunity to make a judicial pick.
In the end, California Senator Kamala Harris made the announcement from New York City on ABC's "Good Morning America" Monday, Martin Luther King Jr. Day — she's running for president.
The San Francisco Board of Supervisors honored former supervisor Harry Britt at its meeting Tuesday.
An overwhelming majority of Republican legislators in California earned scores of 50 percent or more on the 2018 Legislative Scorecard compiled by Equality California, the statewide LGBT advocacy group.
With a new year comes new leadership for San Francisco's two LGBT Democratic clubs. While the more moderate Alice B. Toklas club stuck to its usual cordial hand off of power, the progressive Harvey Milk club's board election was far more acrimonious.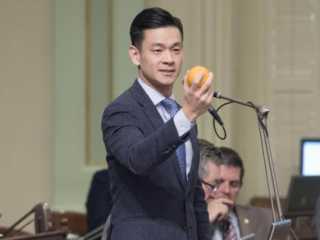 As he works to build support among religious leaders for a ban on the practice of conversion therapy, gay Assemblyman Evan Low (D-Campbell) has ruled out granting them an exemption in his legislation.
At a ceremony that put the historic significance of his swearing-in front and center, Ricardo Lara took his oath of office as state insurance commissioner Monday to become California's first LGBT elected statewide officer.
By a 7-4 vote, the San Francisco Board of Supervisors elected District 7 Supervisor Norman Yee its new president Tuesday after hearing hours of testimony from the public about who should be handed the gavel.