The proverbial stork has visited at least three out lawmakers this year in California. Two female politicians are expecting children with their spouses, while a male leader adopted a son out of foster care with his partner.
California lawmakers have until Friday, September 13, to pass several LGBT bills in order to send them to Governor Gavin Newsom's desk for his signature. He will have until October 13 to sign or veto the legislation.
Governor Gavin Newsom Friday signed into law his first LGBT rights bill since becoming California's top executive in January.
San Francisco's two main LGBT Democratic clubs found themselves largely aligned during last year's June special elections for mayor and the District 8 supervisor seat.
In a major coup for his mayoral bid, gay San Diego Assemblyman Todd Gloria has secured the endorsement of the San Diego Democratic Party.
He has served less than a year on the San Leandro Unified School District Board of Education yet James Aguilar already has his sights on running for higher office.
This may not be a surprise, but it is news: Gay presidential candidate Pete Buttigieg has outraised his Democratic competitors in most heavily LGBT neighborhoods around the country.
Democratic Governor Gavin Newsom has waded into a contentious intraparty fight for a state Senate seat in the Central Valley by throwing his support behind lesbian Assemblywoman Susan Talamantes Eggman (D-Stockton).
Log Cabin Republicans, the national gay Republican group, made a big splash August 15 when it published an opinion piece in the Washington Post announcing its decision to endorse President Donald Trump for re-election.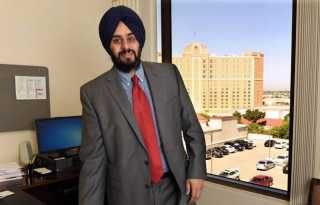 Equality California plans to call on the California Democratic Party to censure a state Senate candidate for what it considers to be homophobic campaign tactics, the Bay Area Reporter has learned.
San Francisco's only LGBT citywide municipal officeholder is all but assured of re-election this year, as Treasurer-Tax Collector José Cisneros is once again running unopposed. Cisneros, 63, is seeking a fourth four-year term.
In the first open district attorney race in San Francisco in 110 years, four candidates made their pitches to voters at two recent debates.