While the Political Notes column was on hiatus, a gay man became chair of the UC board, gay CA insurance czar landed in hot water, and EQCA endorsed a lesbian's state Senate bid.
The San Francisco Board of Supervisors gave its final approval Tuesday for declaring the Castro neighborhood the city's third LGBTQ cultural district.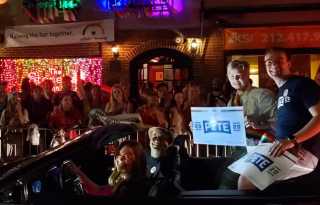 Chasten Buttigieg fills in for husband Pete Buttigieg during Stonewall 50 march in New York City.
A campaign is underway to have the San Francisco Municipal Transportation Agency update its map for the city's Muni subway lines so they resemble the colors of the Pride flag.
Twelve years ago House Speaker Nancy Pelosi (D-San Francisco) infuriated the LGBT community by supporting the strategy to strip transgender protections out of the Employment Non-Discrimination Act.
Pete Buttigieg's meteoric campaign to become a top tier contender for the Democratic presidential nomination has been shaken by metaphorical earthquake that will test his fitness to address one of the nation's most divisive powder kegs: racism.
Mayor London Breed has signed legislation to designate a historic LGBT eatery site in North Beach a city landmark. It is the city's fourth LGBT historic site and is believed to be the first landmark in the country to focus on an early queer eatery.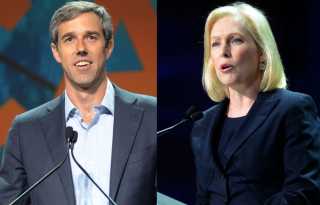 Ahead of next week's Democratic presidential debates, several candidates have been showing their Pride.
When a rainbow flag was raised Monday over the California Capitol, both Governor Gavin Newsom and Equality California, the statewide LGBT advocacy organization, claimed it marked the "first time ever" it had flown over the building.
After marrying five years ago in a private summer wedding ceremony, Oakland at-large City Councilwoman Rebecca Kaplan and Pamela Rosin divorced last fall. The couple had been together since 2012 after first meeting at Oakland's East Bay Church.
For the first time, all five cities in Napa County have agreed to fly the rainbow flag in honor of June being Pride Month.
Three more Bay Area cities are now flying the rainbow flag for the first time in honor of Pride Month, as is the government office for Alameda County.