Online Extra: Beckles won't seek Assembly seat
Monday Oct 14, 2019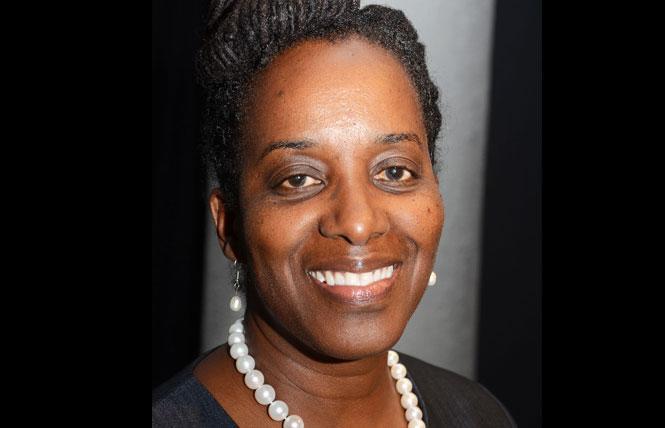 There won't be a rematch in next year's race for an East Bay Assembly seat.

On Monday, lesbian Jovanka Beckles, a former Richmond City Council member, announced she would not seek the 15th Assembly District seat currently held by Buffy Wicks (D), who defeated Beckles in 2018.

"After a tremendous amount of thought and consultation with my family, politically astute supporters and allies, I have made the difficult decision not to run in the 15th Assembly District race in 2020," Beckles wrote in an email.

She said that a "critical lesson" she learned from her 2018 campaign "is that a candidate needs to be able to campaign full-time for many months in order to counter the large amounts of money the opposition has." She said that she is not in a position to quit her job right now.

"I ran for office in 2018 because I am fully committed to radical political transformation that results in equitable and just government," Beckles wrote. "I will be able to consider running again in the future. It is possible that in a year or so I may be in a position to do just that."

In the meantime, she said, she remains committed to "building our progressive political movement as an activist."

"I plan to campaign actively for Bernie (Sanders) and progressive local candidates and to support local issues like the campaign to remove the corporate loopholes from Prop 13," she wrote, referring to the Democratic presidential candidate and California's property tax law. "The system will not change without our truly progressive voices at the table."

She added, "I have confidence in several candidates and other political leaders who are fostering the conversation that we need to have. They have my full support."

Wicks did not immediately respond to an email seeking comment.
Comments on Facebook