Rather than pursue legislation this year to ban conversion therapy with adults, gay Assemblyman Evan Low (D-Campbell) is instead looking at introducing a resolution that would explain why the practice is harmful for people 19 years of age and older.
Viewing 1 thru 12 of 293 Stories
At historic summit for LGBT officials in California, gay Congressman Mark Takano of Riverside highlighted the introduction of a sweeping federal LGBT rights bill and the increase of out public officials in more suburban and rural jurisdictions.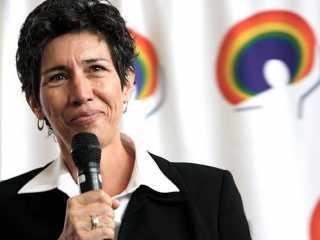 Lesbian state Assemblywoman Susan Talamantes Eggman will run for state Senate in 2020, boosting the likelihood that the California Legislative LGBT Caucus will maintain its current membership of seven or see it increase in December next year.
Gay former Santa Clara County supervisor Ken Yeager has ruled out seeking a state Senate seat in 2020 in order to helm and grow a foundation focused on the needs of the South Bay's LGBT community.
LGBT seniors and their advocates will descend on Capitol Hill this week to lobby members of Congress.
California's statewide LGBT advocacy group has endorsed gay state Assemblyman Todd Gloria (D-San Diego) to be San Diego's next mayor, a position he briefly held five years ago on an interim basis.
The number of out judges on California state courts continues to increase, with the latest demographic data showing there were at least 62 LGBT judges as of December 31, 2018 out of a total of 1,743 members of the bench.
SF Harvey Milk LGBTQ Democratic Club endorses Kimberly Ellis for state Democratic Party chair as the race to lead the statewide party heats up.
San Francisco City Treasurer-Tax Collector José Cisneros is gearing up for his campaign this fall to be elected to a fourth four-year term. Cisneros, a gay man, is the only LGBT person to hold one of the city's seven elected executive positions.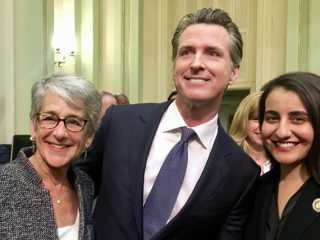 California lawmakers are moving forward on the creation of a statewide aging plan that is expected to include the needs of the Golden State's LGBT community.
In the fiscal year 2016-2017 the California Department of Transportation awarded a construction contract worth $1,367,300 to a bisexual-owned business.
California Governor Gavin Newsom has made history by hiring a transgender man as part of his administration's communications team. JP Petrucione is believed to be the highest-ranking, out, transgender appointee in state history.
Marisa Ramos, Ph.D., is back as interim chief of the Office of AIDS within the California Department of Public Health.
Viewing 1 thru 12 of 293 Stories