The California Democratic Party is throwing its support behind queer San Diego City Councilwoman Georgette Gomez's bid for an open House seat. If she wins, Gomez would be only the third LGBT community member elected to Congress from California.
Viewing 1 thru 12 of 392 Stories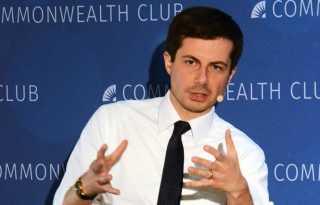 In a historic first, a gay presidential candidate for a major party nomination has topped the polling in Iowa, the first state that will select its delegates to the party nominating conventions.
As expected, Governor Gavin Newsom scheduled the special election for an open California Senate seat that includes the LGBT mecca Palm Springs to coincide with the March 3 primary.
San Francisco officials are eyeing several sites to house LGBT homeless individuals, in particular youth and transgender people, that could open in 2020 and fulfill several campaign promises made by Mayor London Breed.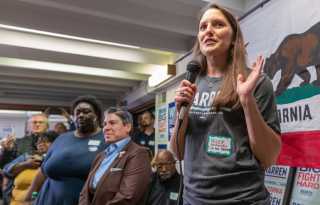 Democratic presidential candidate Senator Elizabeth Warren's campaign opened its Oakland office last weekend.
Lesbian Oakland City Council President Rebecca Kaplan on Thursday endorsed Massachusetts Senator Elizabeth Warren for president.
Deputy Public Defender Chesa Boudin has a 156-vote lead in the San Francisco district attorney's race, based on preliminary results released Friday.
For the second day, District 5 supervisor candidate Dean Preston hangs on to 35-vote lead over Supervisor Vallie Brown.
Mayor London Breed easily clinched her election to a full four-year term Tuesday. The result had been expected, as the San Francisco native who grew up in public housing had faced five little-known opponents.
San Francisco City Treasurer-Tax Collector José Cisneros cakewalked into his fifth term Tuesday, as he ran unopposed. Cisneros, a gay man, is the only LGBT person to hold one of the city's seven elected executive positions.
Housing advocates were elated with the passage of Proposition A, the $600 million bond measure for affordable housing.
In being elected San Francisco's next sheriff Tuesday, Paul Miyamoto will make history in January when he takes his oath of office to become the first Asian American sheriff in California.
More than 75% of openly LGBT candidates running in Tuesday's off-year elections won. The total included 112, 106 Democrats, one Republican, one independent, and four with undeclared party affiliations.
Viewing 1 thru 12 of 392 Stories