At the last two global AIDS conferences, hosted in Amsterdam in 2018 and Durban, South Africa in 2016, long-term survivors of HIV and AIDS who attended noticed a glaring omission in the programs: themselves.
Viewing 1 thru 12 of 477 Stories
At 7:13 p.m. Wednesday, June 24, Moraga Mayor Kymberleigh N. Korpus declared June as Pride Month in her East Bay town.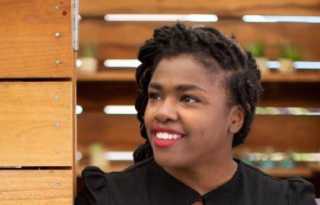 With the election of Kaylah Paige Williams as its female co-president this month, the Harvey Milk LGBTQ Democratic Club is being led for the first time by two Black co-presidents.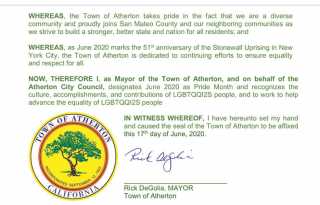 With Atherton the final city on the Peninsula to declare June as Pride Month, all 20 cities and towns in San Mateo County have for the first time observed the annual celebration.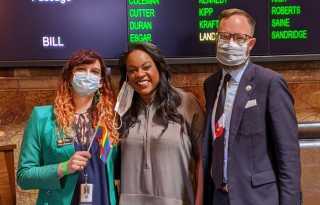 Earlier this year the Colorado Legislature was poised to ban criminal defendants from using a gay or transgender panic defense at trial.
At least 13 LGBT candidates are running for local office this November throughout the East Bay. The number could grow as various races shape up and more out contenders throw their hats into the contests.
Lesbian Oakland City Council President Rebecca Kaplan kicked off her reelection campaign for the city's at-large council seat Thursday by releasing a broad list of endorsements from her colleagues and community leaders.
After reading her city's first proclamation declaring June as Pride Month, East Palo Alto Mayor Regina Wallace-Jones explained why doing so held particular importance for her. Fifteen years ago one of her siblings came out as a transgender woman.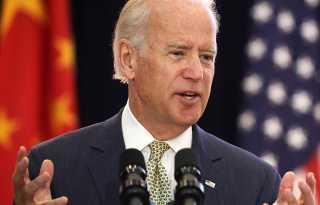 Presumptive Democratic presidential nominee former vice president Joe Biden celebrated Monday as the start of Pride Month, while President Donald Trump faced criticism for again failing to recognize the annual LGBT celebration.
With the country rocked by the ongoing health crisis and nationwide protests against police brutality and the killing of black and transgender Americans, Bay Area cities Monday marked June 1 as the beginning of Pride Month.
As she heads into a rough summer and fall campaign season, queer San Diego City Councilwoman Georgette Gómez has picked up the endorsement of the Human Rights Campaign.
U.S. Ambassador to Germany Richard Grenell plans to step down from his post.
Oakland Mayor Libby Schaaf is backing gay restaurant owner and political newcomer Derreck Johnson in the fall race for the city council's at-large seat, currently held by lesbian City Council President Rebecca Kaplan.
Viewing 1 thru 12 of 477 Stories