Voters in an Assembly district that straddles Alameda and Santa Clara counties could elect the first bisexual member of the Legislature this year.
Viewing 1 thru 12 of 411 Stories
In television ads and campaign videos, LGBT candidates for state legislative seats are highlighting California's twinned homelessness and housing crises.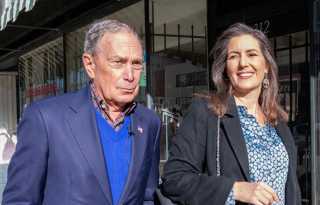 Former New York Mayor Michael Bloomberg brought his presidential campaign to the East Bay, and while he didn't pick up an endorsement from Oakland Mayor Libby Schaaf, he did excite a small crowd that met at Everett & Jones Barbecue.
Erin Smith, a transgender woman mounting an underdog campaign for the state's 11th Senate District seat covering San Francisco and parts of northern San Mateo County, has secured the support of local Republicans for her candidacy.
Flore cafe in San Francisco's Castro neighborhood was filled to capacity last Saturday morning for gay state Senator Scott Wiener's campaign kickoff for a second term in office.
In a cryptic tweet January 13, gay Assemblyman Evan Low (D-Campbell) teased he would announce this week his "new political adventure."
Political observers gave Senator Elizabeth Warren (Massachusetts) high marks in Tuesday night's Democratic presidential debate — the last one before the first voting, at the February 3 Iowa caucuses.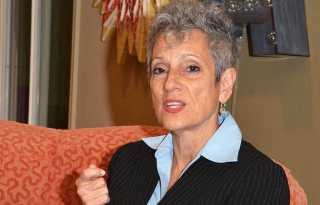 With the field now set in the special election for a Palm Springs area state Senate seat, speculation is growing that the lesbian candidate in the race will compete against a Republican in the May runoff.
Just as San Francisco Mayor London Breed highlighted the city's housing crisis and need for increased mental health services in her inaugural address this week, so too did District 8 Supervisor Rafael Mandelman in discussing his 2020 priorities.
A record 20 LGBTQ community members, three of whom are Republicans, are known to be running for California legislative seats on the March 3 primary ballot.
The plight of those living on the streets inspired this year's op-art submission by San Francisco-based artist Kurt Schwartzmann, a gay man who was homeless for six months in 2007.
A queer Native American activist and educator is mounting her first campaign for elected office against San Francisco's lone out representative in the state Legislature.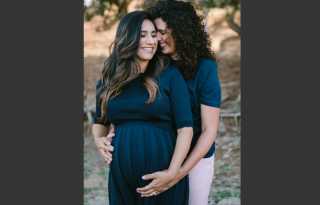 A lesbian assemblywoman in California has made history by becoming the first legislator in the state to give birth to triplets while serving in office and the first out member of the Legislature to give birth while in office.
Viewing 1 thru 12 of 411 Stories