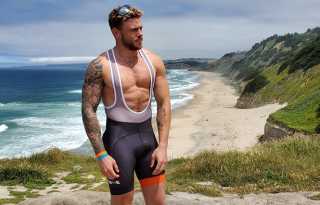 The local LGBT sports world got Pride Month off to a great start, with the Oakland A's celebrating their Pride Night June 1 and more than 2,000 riders setting out the next day for the annual AIDS Life/Cycle trek to Los Angeles.
In conjunction with Pride Month, New York City has announced a future monument dedicated to Sylvia Rivera and Marsha P. Johnson.
Democrats bidding to be their party's 2020 presidential nominee hawk Pride-branded gear to their supporters, as does the current occupant of the White House.
This June marks the 10th year since Vallejo became the first city in Solano County to recognize June as Pride Month.
The San Mateo County Fair will be rocking when Queen tribute band Queen Nation performs Monday, June 10, at 7:30 p.m.
The venerable Gay Games, having survived a perilous journey that offered ever changing marketing, financial, and mission challenges, now face a seemingly secure future rich with exciting possibilities.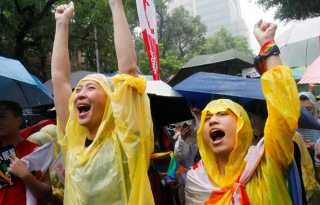 Following the Taiwanese legislature's approval of same-sex marriage May 17, couples plan to tie the knot Friday.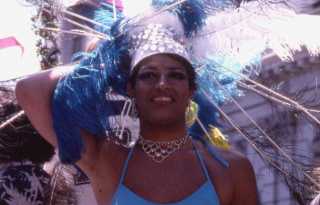 Researchers, educators, and community organizers will gather in San Francisco next month for the Queer History Conference at San Francisco State University.
Not quite seeing or hearing artist Terry Galloway ambled through early childhood with mixed emotions. On one end, she was arrogant. In fact, she would even describe herself as "a little shit," yet she also sought physical approval from the people.
Traversing transgender medical care is a handful.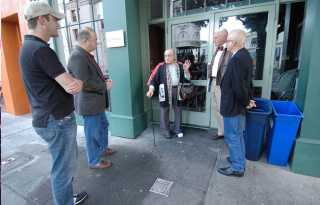 San Francisco's Board of Supervisors this week signed on to the effort to posthumously induct gay icon and drag queen Jose Julio Sarria into the California Hall of Fame.
California lawmakers shelved two more LGBT bills as the majority of this year's legislation advancing LGBT rights heads for final votes in their house of origin.