The two out directors on the board of the regional BART transit agency whose terms expire this year are riding an easy path to reelection on the November 3 ballot.
Philippine President Rodrigo Duterte's pardon of a former United States Marine convicted of the murder of a transgender Filipina was harshly criticized and denounced by family, human rights organizations, and critics of the U.S. military.
Allow me a moment to bellyache.
As a gay Black Redwood City resident prepares to become the first out person to serve on his City Council, a new Democratic club has formed to help elect more LGBTQ people to public office throughout San Mateo County.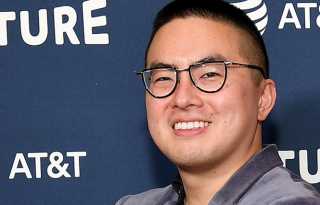 Horizons Foundation has lined up national and local celebrities and LGBTQ leaders for its 40th anniversary gala, which will be held virtually Saturday, September 12, at 6 p.m.
Two Ugandan officials summoned to Uganda's Chief Magistrates Court of Wakiso to face criminal charges for torturing and humiliating 20 LGBTQ youth did not appear in court.
At the same time Governor Gavin Newsom announced his COVID-related shutdown of many businesses in March, queer entrepreneurs Brandon Andrew and Ian Colon were planning to launch of a new cannabis-infused beverage.
Two federally-recognized Native American tribes joined five other plaintiffs in filing a federal lawsuit against the Trump administration August 27 due to what they say is an illegal change in foster care reporting requirements.
Every so often, I like to step back a bit, and discuss some of the bare basics of being trans.
A federal district court in Idaho ruled against an effort to make it illegal for transgender people in the state to change the gender marker on their birth certificates.
The Cincinnati Reds suspended longtime broadcaster Thom Brennaman after he used an anti-gay slur on the air Wednesday (August 19).
After sitting out the March primary race for San Francisco's 12th House District, the progressive Harvey Milk LGBTQ Democratic Club has endorsed House Speaker Nancy Pelosi (D-San Francisco) in the November 3 general election.