State Senator Scott Wiener (D-San Francisco) and more than a dozen cannabis activists urged Governor Gavin Newsom to sign Senate Bill 34, which will make it possible for indigent patients to receive free cannabis.
As he gears up for his re-election bid in 2020, gay state Senator Scott Wiener (D-San Francisco) is set to pick up an early endorsement from a major political group in his hometown.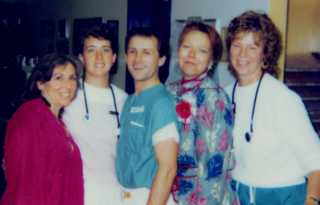 PFLAG San Francisco will screen "5B," the inspirational story of everyday heroes who took extraordinary action to comfort and care for patients of the first HIV/AIDS ward unit in the U.S. — at what was then called San Francisco General Hospital.
President Donald Trump used his address at the United Nations General Assembly Tuesday to bolster his global initiative to decriminalize homosexuality.
Sports are beginning to open up registration for the 13th annual Sin City Classic in Las Vegas, scheduled for January 16-19, with an expanded list of sports.
Every week, in my inbox, I receive dozens of story pitches.
Bisexual California Congresswoman Katie Hill becomes one of the latest House Democrats to back holding an impeachment inquiry of President Donald Trump.
A new report has chronicled how the vast majority of states and the federal government are falling short on LGBT data collection efforts.
San Francisco recently welcomed its latest gay diplomat.
After months of seemingly nonstop clashes between Hong Kong police and pro-democracy protesters, many Gay Games supporters are doubting the quadrennial event can be held in Hong Kong in 2022.
The two leading candidates in San Francisco's heated contest for the District 5 supervisor seat both are vocal critics of the city's mass transit system and its less-than-stellar service in the Haight, Cole Valley, and Fillmore neighborhoods.
The LGBT community in and around the Northern California city of Quincy is hosting its first Plumas Pride event this weekend.