Be prepared to be heartbroken and inspired this summer.
Congregation Sha'ar Zahav will hold an online Community Pride Seder Monday, June 22, from 7 to 8:30 p.m.
We may, right now, be living through some of the most impactful times for trans and nonbinary people, and the choices we make now may shape the trans community for decades to come.
Exhortations to practice sexual abstinence as the COVID-19 epidemic rages on should be replaced with a harm reduction approach, according to Keosha Bond, a New York-based public health educator.
At least 13 LGBT candidates are running for local office this November throughout the East Bay. The number could grow as various races shape up and more out contenders throw their hats into the contests.
The summer season is slowly revving up in the gay-friendly Russian River resort area centered around the town of Guerneville, which is marking its 150th anniversary this year.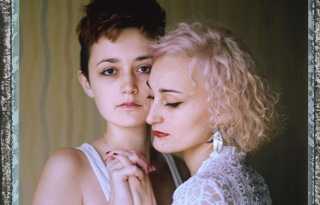 The Convention on the Elimination of Discrimination Against Women made a groundbreaking decision in favor of a Russian lesbian couple against the country.
A new study will provide free family support services to Hispanic and/or Latino LGBTQ youth to determine which strategies will increase family acceptance and reduce the risks stemming from rejection, such as suicide.
Lesbian Oakland City Council President Rebecca Kaplan kicked off her reelection campaign for the city's at-large council seat Thursday by releasing a broad list of endorsements from her colleagues and community leaders.
After reading her city's first proclamation declaring June as Pride Month, East Palo Alto Mayor Regina Wallace-Jones explained why doing so held particular importance for her. Fifteen years ago one of her siblings came out as a transgender woman.
Michelle Meow, the longtime host and producer of "The Michelle Meow Show," will receive an award from Community Boards during its virtual event Friday, June 5.
Although local cannabis industry leaders breathed a sigh of relief when the city reversed itself to allow dispensaries to stay open after the stay-at-home order was issued in mid-March, layoffs and furloughs have hit some of the larger companies.