New study shows that HIV can remain in the fluid surrounding the brain even after a decade on antiretroviral treatment.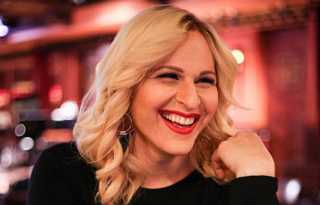 LGBT organizations have joined the Screen Actor's Guild-American Federation of Television and Radio Artists union in its fight for member privacy against the Internet Movie Database, or IMDb.
While the Political Notes column was on hiatus, a gay man became chair of the UC board, gay CA insurance czar landed in hot water, and EQCA endorsed a lesbian's state Senate bid.
A popular arcade and craft beer bar on upper Market Street in San Francisco's gay Castro district is set to reopen next week under the moniker of The Detour.
Three years after winning approval from planning officials to transform a former mortuary in San Francisco's gay Castro district into housing, Prado Group Inc. broke ground on the 44-unit condo project Friday.
A senior lesbian living in San Francisco's Sunset neighborhood alleges that her neighbor, who's the master tenant in her apartment building, may have compromised her mailbox.
The San Francisco Board of Supervisors gave its final approval Tuesday for declaring the Castro neighborhood the city's third LGBTQ cultural district.
Living mere blocks from the Twin Peaks Tavern, Pond Street residents Bret Parker and Petey Barma consider the historic gay bar their neighborhood watering hole.
In a rare bit of good news, the California Department of Justice's Criminal Justice Statistics Center reported this month that hate crimes decreased, in a general sense, throughout the state between 2017 and 2018.
According to the Point-in-Time Count released over the holiday weekend by the Department of Homelessness and Supportive Housing, more queer people than ever are living without safe, permanent housing on the streets of San Francisco.
In what advocates say is a national first, California lawmakers have established a $17.5 million Lesbian, Bisexual, and Queer Women's Health Equity Fund.
United States Secretary of State Mike Pompeo this week named a conservative law professor to chair a new autonomous human rights commission, which sparked concerns from LGBT organizations, congressional leaders, and human rights experts.