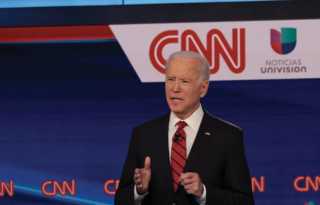 Joe Biden is seeking to one-up President Trump on the fight against HIV by pledging to end the epidemic by 2025 — an ambitious goal that would beat the current administration's goal by five years, although some HIV advocates are skeptical the presidential
Two San Francisco drag performers have joined an effort to promote participation in the fall elections, where control of the White House and U.S. Senate are up for grabs and countless local elections will be taking place across the country.
A request by the Castro Merchants to turn a portion of a street running through the heart of San Francisco's LGBTQ district into an outdoor dining plaza on weekends through the end of the year has run into a roadblock over fire vehicle access.
The Castro Merchants, the organization of neighborhood businesses which oversees the iconic rainbow flag flying at Castro and Market streets, should consider installing a more inclusive version of the global symbol of LGBTQ rights.
In a landmark case, three former San Salvador police officers were sentenced last month for the murder of a transgender woman.
A transgender woman is suing officials at San Quentin State Prison, alleging that she was abused in custody and retaliated against with false criminal charges.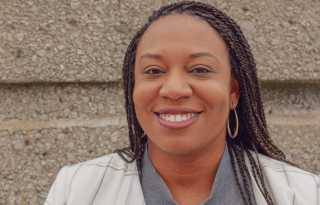 The National Center for Lesbian Rights announced that it has received a $3 million major gift from philanthropist MacKenzie Scott.
The survival of people dealing with life-threatening illnesses such as HIV/AIDS often depends on affordable access to prescription medications.
After backing gay state Senator Scott Wiener (D-San Francisco) in the March primary, the powerful California Labor Federation has decided to open up its endorsement process for November's election.
Last summer, gay Tracy City Councilman Dan Tavares Arriola was recuperating from being hit by a car in downtown Stockton after attending an LGBTQ event where he was an invited speaker.
City College of San Francisco will launch a two-year associate of arts degree program in cannabis studies next spring, which it says is the first of its kind in the nation.
The former campaign manager for Shahid Buttar, the democratic socialist running against House Speaker Nancy Pelosi (D-San Francisco), is breaking her silence about what she describes as a "toxic workplace environment."