Obituaries: William Terry Lesyk
Wednesday Oct 27, 2021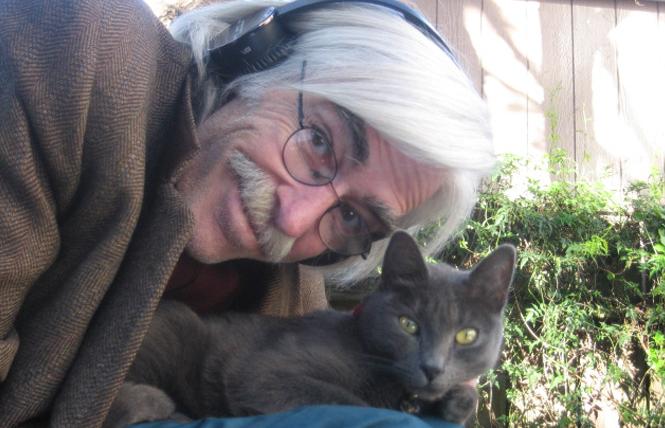 July 16, 1948 — October 5, 2021
William Terry Lesyk was born July 16, 1948 in Rochester, New York to William Basil and Helen Elsie (Nadiak) Lesyk and passed away suddenly in his sleep October 5, 2021 at his home of 30 years in San Francisco. Terry, as he was known, graduated from Irondequoit High (awarded best lead actor as El Gallo in "The Fantasticks.") A recovering English major, he earned a B.A. from Hiram College plus two M.A.s from the University of Oregon. Terry was a lifelong singer, dancer, actor, musician, composer, writer, photographer, gardener, raconteur, a consummate baker, formidable Scrabble player and the most loyal of friends. He loved The Beatles, was formerly cruise director of The Lion Pub and established and curated The Lodge at Camp Fuel and The West End Bar & Grill.

Predeceased by parents and Dash the cat, Terry is survived by partner Michael Markwell and Oscar Wildcat; sister Lynne (Stephen) Heidel of Ketchum, Idaho; son Alexander (Amy) Lesyk and three grandchildren, Isaac, Reiley and Jackson Lesyk, of Sherwood, Oregon; former wife Susan Lesyk (David Hubin) of Eugene, Oregon; niece Sarah Heidel (Fred Rowley) of South Pasadena, California; and nephew Will Heidel (Kim Havens) of Ketchum, Idaho.

Shine on brightly, Terry.

Help keep the Bay Area Reporter going in these tough times. To support local, independent, LGBTQ journalism, consider becoming a BAR member.