News Briefs: SF and Israeli city connect through art
Wednesday Jan 13, 2021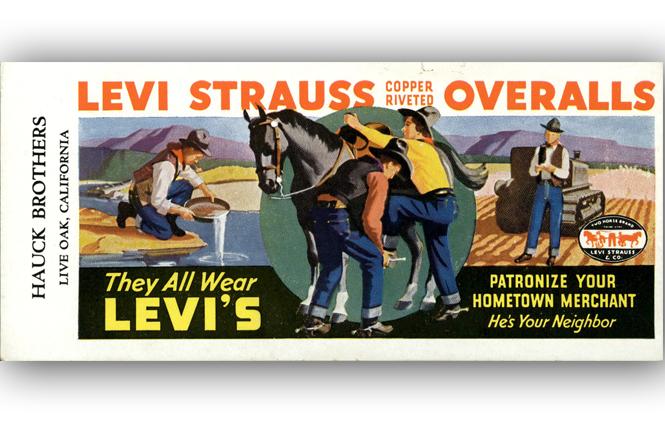 The Consulate General of Israel to the Pacific Northwest has announced that it is hosting a first-of-its-kind virtual tour in collaboration with the Contemporary Jewish Museum in San Francisco, the Haifa Museum of Art, the Haifa City Museum, and the San Francisco-Haifa Sister City Committee Sunday, January 17, at 10 a.m. Pacific Time.
The Zoom event will visit exhibits presented by three museums. CJM will provide a tour of its "Levi Strauss: The History of American Style" exhibit, while the Haifa Museum of Art will present its exhibit "Spaces in Turmoil" and the Haifa City Museum will show its "What Will the Neighbors Say?" that tells the story of the city's LGBTQ community.
The presentation will feature remarks from San Francisco Mayor London Breed, Haifa Mayor Einat Kalisch-Rotem, and Consul General of Israel to the Pacific Northwest Shlomi Kofman. Following the virtual tours, there will be a Q&A with the art directors from the museums moderated by Matan Zamir, a gay man who is deputy consul general in the consulate's San Francisco office.
"This event is a great opportunity to strengthen the relationship between the peoples of San Francisco and Haifa through art," Zamir stated in a news release. "It is a phenomenal way for all of us to enjoy a wonderful distraction from everything that is happening around us. If not through art, then how?"
The event is free and open to the public. For registration, click here.
Israeli consulate film screening
In other news, the Israeli consulate and Jewish organizations will present a virtual screening of a film looking at issues around LGBTQs and marriage in Israel. The event takes place Thursday, January 21, at noon Pacific Time.
The screening of the documentary, "Marry Me, However," is being co-presented by A Wider Bridge, the East Bay International Jewish Film Festival, and the Contra Costa Jewish Community Center. It is co-sponsored by Eshel, a group for Orthodox LGBTQ Jews and their families.
The film by Mordechai Vardi tells the story of LGBTQ men and women who, for religious reasons, decided to marry against their own sexual orientation, to comply with Torah laws and be accepted into their families and religious communities. Some shared their secret with their partners, some kept it hidden, and some lied even to themselves. After their divorces, they confront the conflicts they repressed: Their faith and religious laws; children, family, and community; exposure to society and search for a partner. A news release noted that the film's subjects experience a journey of self-acceptance and social activism as they try to affect a change in their religious environments.
The program, which will include a discussion, is part of A Wider Lens, a series of events looking into the Israeli LGBTQ community, diverse society, and rich culture through a wider lens of experiences, including trailblazing Israeli documentaries, culinary workshops led by Israeli chefs, and meaningful conversations with local heroes and activists.
The event is free. To register, click here. A link will be sent upon registration.
Groups seek an out astronaut
Out Astronaut is partnering with the International Institute for Astronautical Sciences in a contest to increase STEM representation in the LGBTQ community.
Jason Reimuller, Ph.D., noted that there are three phases to get an out person selected as an astronaut. (Sally Ride, who became the first American woman in space in 1983, was not publicly out at the time; it was only after her death in 2012 that she was identified as a lesbian.)
The first phase is a multifaceted opportunity that includes expert menteeship, community engagement and rolemodelship, and scientific and astronautical career development. Phase one winners advance to phase two so that they can reach a level of credibility in a field related to astronautics. Ultimately, phase three would work to fly a winning candidate into space to do professional scientific research.
The deadline for the contest is January 30. The project has been recognized by the National Organization of Gay and Lesbian Scientists and Technical Professionals (https://www.noglstp.org/).
The contest is hosted through the website at www.outastronaut.com and being promoted through the "Out Astronaut Project" Facebook page.
Help keep the Bay Area Reporter going in these tough times. To support local, independent, LGBTQ journalism, consider becoming a BAR member.