Gay San Francisco supe candidates fall short
Wednesday Nov 4, 2020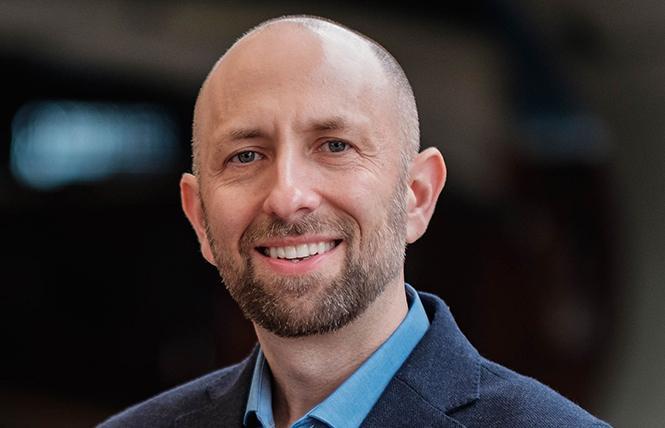 Seeing additional LGBTQ representation on San Francisco's Board of Supervisors following the November 3 election was always seen as a long shot, as the two gay men who sought seats Tuesday both faced uphill climbs to victory. And it appears neither was able to overcome the odds to win, leaving gay District 8 Supervisor Rafael Mandelman as the board's lone out member.

Mounting the strongest challenge was former journalist Joel Engardio, in his third bid for the District 7 seat covering the neighborhoods west of Twin Peaks. But as of Wednesday morning he was stuck in second place with 46.66% of the vote behind former planning commissioner Myrna Melgar, who was in first place with 53.34% after six rounds of ranked-choice voting.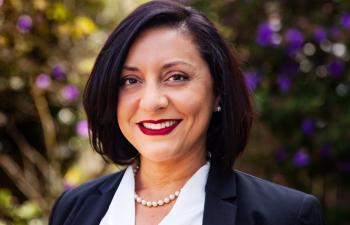 Should her lead hold, Melgar will succeed termed out Supervisor Norman Yee, currently the president of the board. And Melgar, the mother of a lesbian daughter, will be seen as a swing vote on the progressive dominated 11-member board.

She was dual endorsed by moderate Mayor London Breed along with Engardio and also secured the progressive dominated San Francisco Democratic Party's Rank 1 endorsement in the race. The party's second choice pick, Deputy Public Defender Vilaska Nguyen, was in third place in the race with 29.48% as of Wednesday morning.

Also falling short in their bids for the seat were moderates Ben Matranga, a tech investor who lost to Yee four years ago; former school board member Emily Murase; Republican Stephen Martin-Pinto, a city firefighter; and Kenneth Piper.

Early Wednesday Engardio conceded he was unlikely to be declared the winner in an email to his supporters.

"We won the most first-place votes, but we lost after ranked choice voting was factored in," he wrote. "While there are still tens of thousands of votes left to be counted in San Francisco, our outcome is unlikely to change."

The other out supervisor candidate, Spencer Simonsen, a tech start up executive, came in third place with 6.74% against District 3 Supervisor Aaron Peskin, who secured a fourth term with 58% of the vote after three rounds of ranked-choice voting. Landing in second place in the contest to represent Chinatown and North Beach was nonprofit executive Danny Sauter with 41.98% of the vote. Coming in last with 4.8% was Stephen Schwartz, who founded and runs the D.C.-based Center for Islamic Pluralism.

"We didn't win this time, but I'm still positive in my outlook for our city. I'm excited to watch how we all work together to get SF back on track in the months and years to come," Simonsen wrote in an emailed note to his supporters late Wednesday afternoon.
In the other races for the odd-numbered supervisor seats, District 9 Supervisor Hillary Ronen sailed to winning a second term as no one filed to run against her for the Mission district. She won with 99.84% of the vote.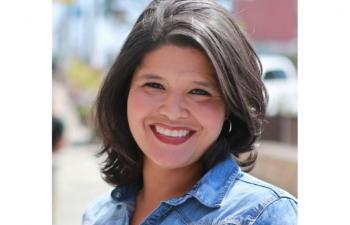 In the open District 1 seat representing the Richmond district, as Supervisor Sandra Lee Fewer opted not to seek reelection, moderate Marjan Philhour was holding on to a slight lead Wednesday morning. Based on the unofficial returns, she was in first place after six rounds of ranked-choice voting with 50.08% of the vote.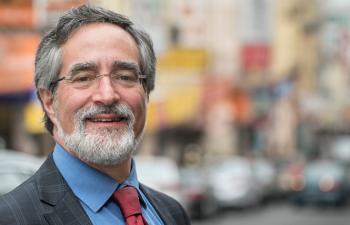 Close behind in second place with 49.92% was progressive Connie Chan, a former Peskin aide who now works for state Assemblyman Kevin Mullin (D-San Mateo) and was endorsed by Fewer. David Lee was in third with 20.33%, while candidates Sherman R. D'Silva, Veronica Shinzato, Amanda Inocencio, and Andrew Majalya all received less than 6% of the vote.
District 5 Supervisor Dean Preston, a democratic socialist, was headed to winning a full four-year term with 55.20% of the vote after three rounds of ranked-choice voting. Falling short was Vallie Brown, whom Preston ousted last November from the seat that covers the Haight, Fillmore, and Western Addition neighborhoods. She had 44.80% of the vote, while longtime community activists Daniel Landry and Nomvula O'Meara trailed behind in single digits.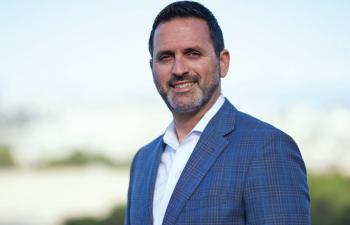 In District 11 Supervisor Ahsha Safaí, a moderate, was winning his bid for a second term representing the city's southeastern neighborhoods. With 54.41% of the vote after three rounds of ranked-choice voting, Safaí was fending off a challenge from his progressive predecessor, John Avalos, who had been termed out of office four years ago. Avalos received 45.59% of the vote, while Marcelo Colussi took third with 8.59%.


Help keep the Bay Area Reporter going in these tough times. To support local, independent, LGBTQ journalism, consider becoming a BAR member.
Comments on Facebook