Breast Cancer Action slams mainstream advocates
Wednesday Oct 21, 2020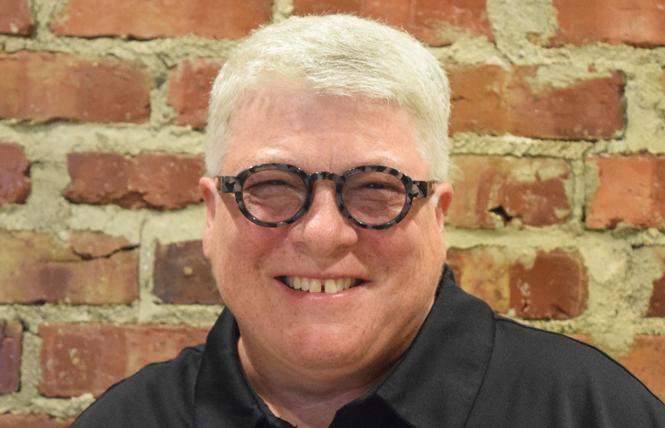 More than 30 years after the launch of the breast cancer awareness movement and the introduction of the pink ribbon, the San Francisco-based national watchdog group Breast Cancer Action accused the mainstream advocates of remaining "squarely focused on pink ribbons, awareness campaigns, and mammography screening."
This focus "fails to address the systemic issues at the heart of this epidemic, instead of emphasizing individual risk and individual solutions," said BCA interim Executive Director Marj Plumb in a telephone interview with the Bay Area Reporter. "But individual action alone, whether in terms of lifestyle or behavioral choices, isn't sufficient to tackle the root causes of the breast cancer epidemic."
Plumb, a lesbian and former BCA board member, agreed to take the helm while the organization conducted a national search for a new leader. (It's previous executive director, Karuna Jaggar, left earlier this year.) Plumb, who lives in Omaha, Nebraska with her spouse, said she did not apply for the permanent job and plans to return to her consulting business when a new director is announced later this year.
The entire BCA staff is working remotely during the pandemic, said Tibby Reas Hinderlie, communications associate.
Plumb has been involved in many Bay Area health and other nonprofits over the years. She has a master's degree in nonprofit management from the University of San Francisco.
The BCA campaign has been held each October since 2002 to highlight its mission: achieving health justice for all women at risk and living with breast cancer, said Plumb.
Plumb pointed out that BCA focuses on "systemic interventions that will address the root causes of the disease and produce broad public health benefits ... ensuring that fewer women develop breast cancer and no community bears a disproportionate burden" of diagnosis or death from the disease.
This year, BCA chose the theme, "We Can't Be Pink'd: Say NO to Pink Policies," which takes on the lack of leadership by the current administration in addressing the breast cancer epidemic. The campaign calls out leaders of the National Cancer Institute, the Environmental Protection Agency, the Food and Drug Administration, and the Department of Justice. Their pink policies fail to protect people living with breast cancer and increase breast cancer risk for all people, especially for women, people of color, and low-income people, according to the BCA materials.
One of BCA's targets this year was the National Cancer Institute, a federal government agency that "lacks the information about environmental and other modifiable risk factors," according to a news release. Two flaws in the NCI approach to breast cancer both centered on the agency's "PDQ" online patient portal, which "gives a convoluted and incomplete" account of breast cancer risk factors.
"Even more problematic, the NCI leaves out current information on environmental exposures," said the BCA statement. The website currently claims that "it is not clear" whether the environment affects breast cancer risk, failing to tell women about the growing evidence of potential links between chemical exposure and breast cancer.
A call to the National Cancer Institute's public information office was not returned by press time.
"These small details actually make a big difference in how breast cancer is addressed by advocacy organizations, practitioners, and people living with and at risk of the disease across the country," Plumb stated in an email to the B.A.R.
BCA's campaign includes action steps for the public to take directed at one of these federal agencies. For further information, go to https://bcaction.org/we-cant-be-pinkd/
BCA has an annual budget of $900,000. Plumb's salary is $120,000, according to Hinderlie.
Help keep the Bay Area Reporter going in these tough times. To support local, independent, LGBTQ journalism, consider becoming a BAR member.
Comments on Facebook