Obituaries: Jeffrey Tilmon
Wednesday Apr 8, 2020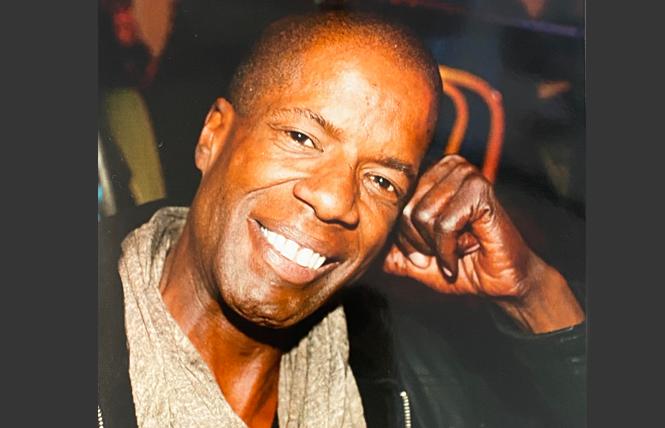 November 2, 1961 — March 20, 2020
Jeffrey Tilmon, born in St. Paul, Minnesota on November 2, 1961, left this world after a brave battle with cancer on March 20, 2020 in San Francisco. A proud veteran of the U.S. Marine Corps, he served honorably overseas and achieved the rank of sergeant.

After his military service, he returned to Minneapolis and became a fitness instructor.

In the 1990s, he moved to San Francisco and called it home. Jeffrey loved to travel and visited his friends all over the world. With a long love for music and dance, Jeffrey became a well-loved member of the electronic and techno club scene in the city and he loved his newfound family. His light, love, and boundless energy, his positivity, humor, gossip, love of music and dance and his dedication to those he considered family will be missed by all. He is survived by a large international family of brothers and sisters.

Rest in peace, Jeffrey. You will forever be remembered as one of San Francisco's most beautiful souls; bringing light, love, and laughter everywhere you went.

Jeffrey's friends will be holding a memorial party in his honor at a later date. For more information, please contact klove48@gmail.com.

Editor's note: If you liked this article, help out our freelancers and staff, and keep the B.A.R. going in these tough times. For info, visit our IndieGoGo campaign.
Comments on Facebook