Gay man suing CHP for discrimination wins appeal
Wednesday Feb 5, 2020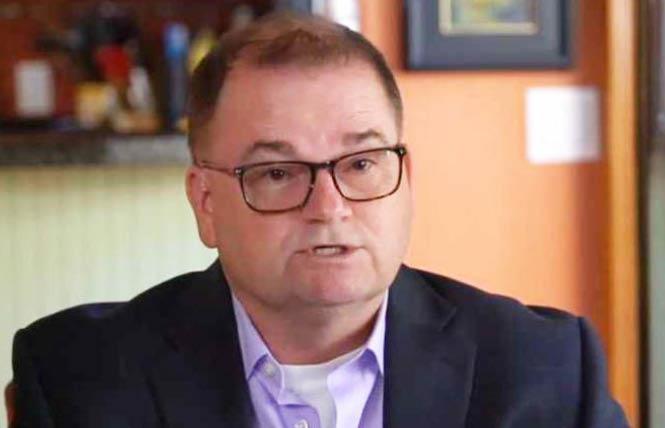 A gay man has won an appeal in a discrimination lawsuit against the California Highway Patrol, effectively reopening the case.
The California Court of Appeal for the First District reversed a lower court's dismissal of Jay Brome's case in a unanimous opinion January 28.
The lower court had dismissed the case, with a judge ruling that it was not filed within the statute of limitations.
However, the appellate court found that the doctrine of equitable tolling can be applied to "suspend or extend a statute of limitations as necessary to ensure fundamental practicality and fairness," according to a copy of the appellate decision.
"We therefore conclude that a reasonable trier of fact may find that Brome has met the elements for equitable tolling," the ruling states. "It will be the jury's job to reconcile the evidence at trial."
Brome's attorney, Lisa Ells, said that 285 days were added to the period to which the statute of limitations applies — which was one year — because Brome's workers' compensation case was pending for that amount of time.
"You move it back in time and it pulls in all the incidents of harassment," Ells said.
As the Bay Area Reporter reported December 18, 2018, Brome said that he experienced decades of harassment in the CHP, starting in the academy and continuing through his work in the San Francisco, Solano and Contra Costa county offices.
"I picked the San Francisco office because I thought it would be understanding," Brome said in a phone interview with the B.A.R. February 3.
Brome, 56, claimed one man who harassed him, Steve Ramos, is now commander of CHP San Francisco.
The B.A.R. contacted CHP San Francisco's media office February 3 seeking to contact Ramos. It has not received a response, as of press time.
The CHP issued a statement to the B.A.R. February 4.
"The CHP holds its employees to high standards of conduct and strictly enforces its Equal Employment Opportunity policy designed to ensure a work environment free of discrimination and harassment," CHP public information officer Jaime Coffee said. "As this is a matter that is pending litigation, the CHP has no further comment."
Brome said that his co-workers demeaned him with homophobic epithets and comments, and that one even held a gun to his head as the result of his sexual orientation.
As his career was drawing to a close, Brome's health began to deteriorate as fellow officers refused to respond to his requests for backup in dangerous situations.
"I'd work my full shift and not see another officer," Brome said. "This was an office of 30-40 people. It got to be too much. It's all these things that triggered it."
Brome went to management but the problems continued.
"The department refused to address the problem," Brome said. "The response was always 'protect the department.'"
According to the appellate ruling, Brome "feared for his life during enforcement stops, experienced headaches, muscle pain, stomach issues, anxiety and stress, and became suicidal by early 2015. In January 2015, he went on medical leave and filed a workers' compensation claim based on work-related stress."
Brome filed suit in September 2016. It was dismissed in March 2018.
Brome said he is glad he will finally be able to have his day in court.
"It's good to finally get some good news and I'm excited to finally tell my story and let a jury decide," Brome said. "I'd tell people in my job about justice and I'd say that justice is the process, not necessarily the outcome.
"I was denied that. I wish I was working. I had to leave early. Everybody who harassed me has been promoted," he added.
Ells said Brome was excited for the opportunity to have a trial and said that the appellate decision has broader implications.
"We think it's extremely important and a very strong opportunity that won't just help Officer Brome, but will show that claims of harassment and discrimination should be tested with trial by jury throughout the state," she told the B.A.R.
Ells said the CHP has a period of time to appeal the decision to the California Supreme Court, after which the case will return to Solano County. She said that will take "at least a few months."
Comments on Facebook