Transmissions: A hair-raising talk of race, sex, and gender
Wednesday Jan 29, 2020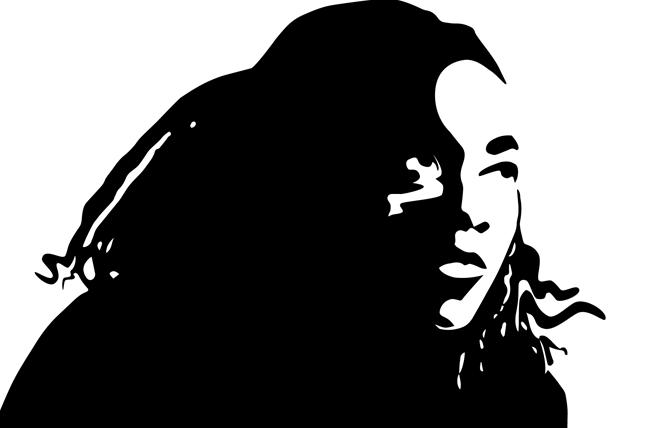 While I typically write about trans issues, this particular column will not start with a story about a transgender or nonbinary person. Rather, it begins with a story about hair. Specifically, DeAndre Arnold's hair.
Arnold is a senior at Barbers Hill High School in Mont Belvieu, Texas. The irony of the school's name is not lost on me, nor will it be on you. Arnold has found himself afoul of the school's dress code because he has lengthy dreadlocks.
For him and his family, his dreadlocks are a large part of Arnold's identity: Arnold's dad hails from Trinidad, and wearing dreadlocks is a part of the culture. It is a sense of pride.
The school, however, disagrees.
"Male students' hair will not extend, at any time, below the eyebrows, or below the ear lobes," reads the school's current handbook, according to USA Today. "Male students' hair must not extend below the top of a T-shirt collar or be gathered or worn in a style that would allow the hair to extend below the top of a T-shirt collar, below the eyebrows, or below the ear lobes when let down."
Similar policies on hair length are not in place for female students.
Even though Arnold has taken pains to wear his dreadlocks up, keeping them off his shoulder and out of his eyes as stipulated by the school dress code, he has nevertheless been threatened with in-school suspension and told he may not be allowed to walk during graduation ceremonies later this year.
School Superintendent Greg Poole, via CNN, claimed that the policy has been as is for 30 years. In its defense, Poole claims that the code was an "expectation of the community," and that such expectations lead to success.
Arnold's mother, Sandy Arnold, disagrees wholeheartedly, noting that the only issues her son has had in school has been because of the length of his hair. She feels that the policy is racist, and violates her family's beliefs.
"This is his belief," Sandy Arnold told KPRC-TV. "This is a part of who he is. This is his culture. This is what we believe."
As I mentioned, Arnold is not transgender or nonbinary. His is not specifically a trans issue — but there remains a double standard when it comes to his hair: if he was a girl rather than a boy, the length of his hair would be moot.
Now, I'm not saying that Arnold should transition. Far from it. If anything, he needs fewer people in his life right now telling him what to do. In that way he has a lot in common with every trans student who is facing bills in various state legislatures that will restrict trans athletes from participating in school sports in their preferred gender, as well as far worse ones that seek to criminalize care for trans and nonbinary students altogether.
The same sort of gender bias routinely affects transgender people, but Arnold didn't have to be trans to face regulations about the length of his hair. He faced them over his race and nationality, with the policies of the school violating his beliefs over an otherwise harmless thing: the length and style of his hair.
I often talk about issues where forms of bias cross, and this is one of those times. While Arnold is not being discriminated against as a trans person, we can certainly see echoes of what we face in his story. This is why, to me, we need to be there to stand up against gender-based injustice whenever it rears its head.
Consider what Caster Semenya has had to go through. Semenya, a lesbian South African middle-distance runner and Olympic gold medalist, has had a long fight over being able to enter elite-level races. After some success, the International Association of Athletics Federations changed its rules, demanding that Semenya chemically alter her body to reduce the natural testosterone in her system, or else she will not be allowed to compete.
Semenya is not transgender, though she is presumed to be intersex. Nevertheless, it is Semenya's name that comes up frequently when people speak of trans athletes.
She is also black.
Bias against transgender people affects people who are not transgender. Bias against people of color, especially blacks, often goes hand in hand with gender biases. All of these things intersect in different ways, much as Kimberlé Williams Crenshaw, a black feminist scholar, discussed when she coined the term "intersectionality" in 1989.
This is why anti-trans violence predominately affects trans women of color, and why caricatures of black and other minority women often focus on "masculine" characteristics. Consider stereotypes of Serena Williams, who in addition to racist cartoons and other forms of anti-black, anti-woman bigotry, has been labeled and mocked as masculine. She was even accused of being trans.
Or consider Michelle Obama, for whom a whole branch of conspiracy theorists claim is transgender, or others who once again considered her physique to be masculine.
The biases that Obama, Williams, Semenya, and yes, Arnold, face are ones we should all be aware of. When we see the actions that this administration is undertaking against transgender people, or the legislation being pushed by so-called religious conservatives against trans rights, understand that these bills are not solely going to affect transgender people. They will be used against anyone who doesn't fit into a perfect box labeled "male" or "female," and they will most likely focus most of their ire on anyone who belongs to another minority group.
The hair of a non-trans teen in Texas is, nevertheless, a trans issue, and those of us who are trans need to be there to stand up for him.
Gwen Smith was never allowed long hair before transition. This is her 500th column. You'll find her at gwensmith.com
Comments on Facebook