Obituary: Richard Lockerbie Rockwell
Wednesday Jan 29, 2020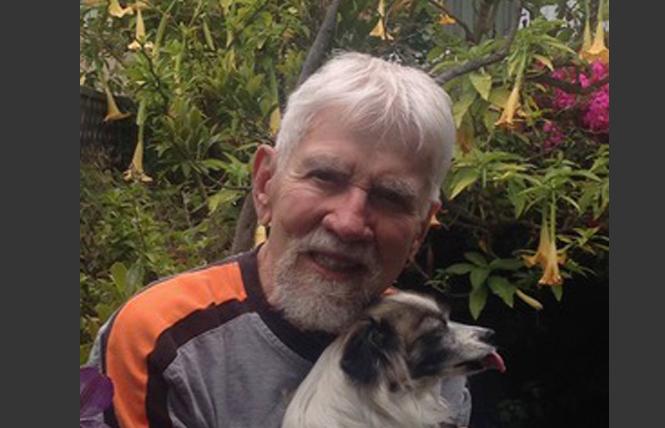 July 13, 1926 — January 4, 2020
Richard Lockerbie Rockwell, 93, of San Francisco, died peacefully at home January 4, 2020.

A much-beloved hairdresser, Richard owned the Golden Arches on Clement Street until 1988.

He loved the San Francisco Giants, the 49ers, San Francisco Opera, San Francisco Ballet, and playing bridge. A member of three Bay Area gay square dance clubs since 1996, he received his 20-year medallion award from the International Association of Gay Square Dance Clubs in 2017 at the age of 91. Richard was a member of Alexander Hamilton Post 448 of the American Legion for over 40 years, marching in Pride and Veterans Day parades. He also was active in local gay motorcycle clubs in the 1970s and 1980s.

Among the many who will miss Richard's sparkle and charm are his longtime devoted friend, Fabian Alvarado of Guerneville, and his latest and last little doggie girl, Mitzy.

All friends are invited to a celebration of life in Richard's honor to be held Saturday, March 14, from 2 to 4 p.m. at St. Gregory of Nyssa Episcopal Church, 500 De Haro Street (at Mariposa).

Donations in Richard's memory may be made to Muttville (https://muttville.org/, senior dogs for seniors) or to the SF GLBT Historical Society Museum (www.glbthistory.org).
Comments on Facebook