Bay Area to observe World AIDS Day
Tuesday Nov 26, 2019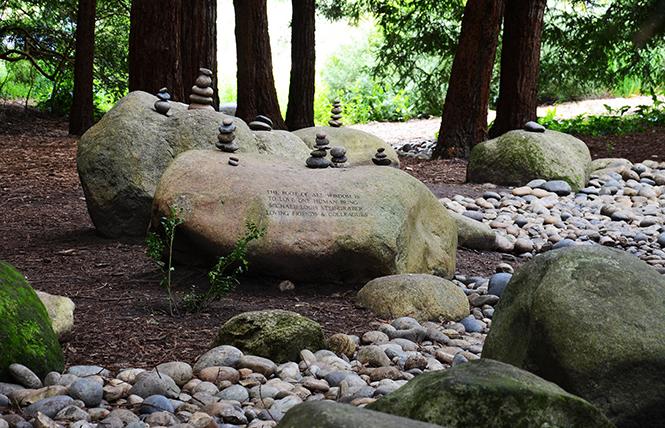 All over the Bay Area, LGBT and health organizations will commemorate the 31st annual World AIDS Day Sunday, December 1. Founded by the World Health Organization and the joint United Nations Programme on AIDS, World AIDS Day seeks to call attention to the global pandemic that has killed 32 million people since it was first discovered in 1981.

Light in the Grove
The National AIDS Memorial Grove is featured in several events to mark World AIDS Day, beginning with Light in the Grove.

Light in the Grove is an annual gala where people remember those who have died of complications from AIDS with candles at the grove, which is located in Golden Gate Park. It will be held from 6 to 9:30 p.m. Saturday, November 30, and will include food, drinks, and music.

"It is truly a beautiful and spectacular event — going to a park at night with the beauty of the light and the performers," said John Cunningham, a gay man who is the executive director of the AIDS grove. "It's a great way for the community to come together and — although there isn't a cure — celebrate all the strides we have made."

Cunningham, who is living with AIDS, said Light in the Grove is expecting 700-800 attendees. Tickets start at $250, and can be purchased at https://bit.ly/2XO1BN7

This year's lifetime of commitment honoree is Mario Diaz, who served on the AIDS grove board for eight years and was responsible for philanthropic work throughout the Bay Area.

"Mario's fingerprints are on hundreds of nonprofits all over the Bay Area where he engaged to bring about an amazing impact," Cunningham said. "It's an appropriate way to honor his legacy of service — not only with the LGBT and HIV/AIDS communities but also with other minority communities."

World AIDS Day events
The San Francisco AIDS Foundation is hosting a community breakfast on the third floor of Strut, its men's health center at 470 Castro Street, December 1, at 9 a.m.

The breakfast is being hosted by SFAF's Elizabeth Taylor 50-Plus Network, a social support network for LGBT seniors, including both HIV-positive and -negative people; Bridgemen, which connects LGBT men in community service projects; and Positive Force, a group that helps people with HIV live healthy lifestyles.

At 10:30 a.m., people are invited to chalk the names of their loved ones who died of complications from AIDS on the sidewalks of the Castro between Market and 19th streets in an event to honor "those who have loved, lived, danced, worked, and partied in the Castro," according to an SFAF news release.

Participants of these morning events can take bus service provided by SFAF to the grove, where there will be awards given out and a reading of names at the grove's annual World AIDS Day national observance, beginning at noon. This year's theme is "Common Threads, Common Ground." The event is free, according to Cunningham, and will be followed by a special commemoration of Latinx communities affected by HIV and AIDS with a "dedication to trans Latinas" put on by El Grupo of SFAF, according to a news release.

Leslie Ewing is being honored as an unsung hero by the grove this year. A longtime activist, Ewing was involved with the Names Project AIDS Memorial Quilt in the 1980s, coordinating quilt volunteer opportunities in Washington, D.C. She was also on the steering committee of the 1993 March on Washington for Lesbian, Gay and Bi Equal Rights and Liberation.

Most recently she served as executive director of the Pacific Center for Human Growth in Berkeley, one of the nation's oldest LGBTQ community centers.

"I was surprised and honored — especially this year with so much going on at the grove around World AIDS Day," Ewing, a lesbian, said in a phone interview with the Bay Area Reporter.

As the B.A.R. noted last week, it was announced Wednesday, November 20, that the entire quilt would be returning to the San Francisco Bay Area, under the stewardship of the AIDS grove.

"That it is going to be in the Bay Area will give the quilt more opportunities to do what it was designed to — get out in the community, educate about HIV, and use it in the fight against homophobia," Ewing said.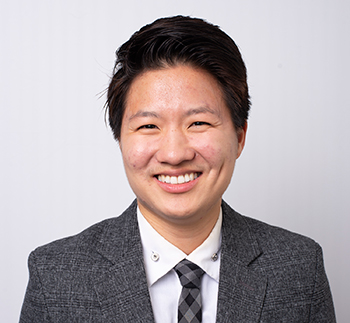 Pedro Zamora scholarship
The grove is responsible for awarding the Pedro Zamora Young Leaders Scholarship every year — a grand total of $50,000 awarded to 10 undergraduate students that will take place during the World AIDS Day ceremony.

Zamora, who died of complications from AIDS in 1994 at the age of 22, was one of the first people with HIV to be featured in popular culture. His appearance on the MTV reality show "The Real World: San Francisco" is widely credited with changing public attitudes toward people living with HIV and AIDS.

One of this year's 10 scholarship recipients is Bo Hwang, a graduate student at UCLA. Hwang was the co-head of the HIV Counseling and Testing Coalition at UCLA and hopes to use research to help people of color affected by HIV.

"I'm really grateful for it," Hwang, who is 27 and identifies as a queer trans guy, said. "There aren't a lot of scholarships specifically geared toward youth working on HIV advocacy so it's very nice to have Pedro's name next to mine."

Hwang said that the coalition works on getting different communities tested for HIV and connecting people with any needed counseling.

Candlelight walk
There will be a candlelight vigil Monday, December 2, from 5 to 6 p.m. on Market Street, according to an SFAF news release.

The vigil, sponsored by the foundation, will begin at its downtown office at 1035 Market Street and make its way up Market to City Hall. Candles will be provided.

GLBT Historical Society
According to Mark Sawchuk, communications manager of the GLBT Historical Society, it is co-sponsoring a reading at the San Francisco Public Library, 100 Larkin Street, Sunday, December 1, at 3:30 p.m. The event, taking place in the Latino/Hispanic Room, is called "Enduring Struggle, Enduring Spirits: Remembering Steve Abbott and Karl Tierney on World AIDS Day."

"The reading celebrates the lives of Steve Abbott and Karl Tierney, two gifted Bay Area writers prominent in gay literary circles who were both lost to AIDS," Sawchuck wrote in an email to the B.A.R.

The event is co-sponsored by the library's James C. Hormel LGBTQIA Center.

There's also an interview with San Francisco journalist Randy Alfred in the historical society's December newsletter. Alfred covered the AIDS crisis on KSAN-FM in the early 1980s, Sawchuck added.

AIDS Memorial Quilt in Yountville
Sections of the AIDS Memorial Quilt will be displayed at the Yountville Community Hall at 6516 Washington Street in Yountville Sunday, December 1, from 1 to 4 p.m.

The event is being put on as a collaboration between Yountville and the Names Project, which will continue to oversee the quilt until it is transferred to the AIDS grove in January.

A dozen panels of the quilt will be on display, including one panel of people from Napa Valley, according to Ian Posadas, program director of LGBTQ Connection in Napa.

"The impact of AIDS has not left a generation unscathed," Posadas wrote in an email to the B.A.R. "Part of our collective healing is growing authentic relationships and sharing personal stories of resilience, heartbreak, fighting for survival, and caring for each other.

"The AIDS Memorial Quilt viewing event we are co-hosting in Yountville will bring many parts of our communities together to experience just that," he added.

South Bay
The Billy DeFrank LGBTQ+ Community Center in San Jose will hold an event titled "Remember the Past and Move Forward" at the Children's Discovery Museum of San Jose at 180 Woz Way from 2 to 3:30 p.m. December 1.

The event, which will be hosted by Santa Clara County Supervisor Cindy Chavez, will feature at least two musical performances as well as participation from medical professionals and people living with HIV.

Sections of the AIDS quilt will be on display in the rotunda of San Jose City Hall from 12:30 p.m. to 7 p.m. Tuesday, December 3, to be followed by a memorial and vigil.

East Bay
On Tuesday, December 10, at the California Endowment at 2000 Franklin Street in Oakland, at 9:30 a.m., there will be a half-day event called East Bay Getting to Zero, "where youth, service providers, public health and community advocates can listen, discuss, and better understand what young people need to engage in HIV/STD prevention and care services and develop creative, collaborative strategies that we can implement together," according to an SFAF release. To RSVP, visit https://sites.google.com/view/ebgtz/home
Comments on Facebook