Online Extra: Police find no sign of alleged sexual assault in Castro
Friday Sep 27, 2019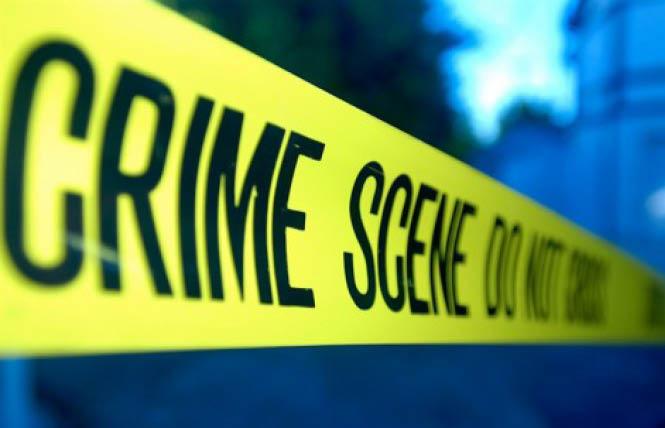 San Francisco police found no victims or suspects following a report of an alleged sexual assault on an apparent homeless woman in the Castro last week. A police spokesman told the Bay Area Reporter that the incident is considered closed unless they learn of additional information about what happened.
A 911 call was made the morning of Thursday, September 19, reporting an assault and battery in the vicinity of 17th and Market streets, police confirmed this week.
The woman who reported the alleged assault posted on the social media site Nextdoor an email she sent about it to Mayor London Breed and gay District 8 Supervisor Rafael Mandelman. She told the B.A.R. that she did not want to be identified because she was subjected to personal attacks on the site following her September 20 post.
The woman said she saw the incident while on Market Street, driving her daughter to school.
"We saw a really big guy with his back to us, pants down, and butt exposed, and there was a woman's legs in the air and he was thrusting," the woman told the B.A.R. Friday, September 27. "Do I know it was a rape? It was pretty unpleasant. When he got off she was throwing stuff at him."
The woman said that after she dropped off her daughter, she returned to the intersection to find the homeless encampment there gone.
Police received a call reporting an assault and battery at 7:53 a.m., but by the time officers got there they "were unable to locate any victims, witnesses, or suspects," according to a spokesman.
Speaking to the B.A.R. Friday, the woman said that she posted the email she sent to the mayor and supervisor on Nextdoor because she had not received a response from city officials and wanted to encourage anyone else who saw it to reach out.
But some of the responses she received on Nextdoor were not encouraging, she said, and she has since deleted her account.
"People were questioning whether I was just making it up and talking about how shitty I was for not throwing myself between him and the woman," she said.
Jessica Closson, a San Francisco Police Department community liaison with Mandelman's office, confirmed that the supervisor had been emailed and was aware of the situation.
According to a subsequent post on Nextdoor, gay Mandelman aide Tom Temprano responded to the woman's email to the supervisor.
"We are absolutely horrified to hear about the situation that you and your family witnessed yesterday," Temprano wrote in the email. "In a larger sense, please know that addressing the crisis of homelessness and mental illness playing out on our streets is our top priority. We completely agree that the present situation is not OK. While I know it is difficult to see the impact on the street, please know that we have been working diligently to address this."
The B.A.R. will update this story if information becomes available.
Comments on Facebook