News Briefs: Queers to protest ICE camps
Wednesday Aug 14, 2019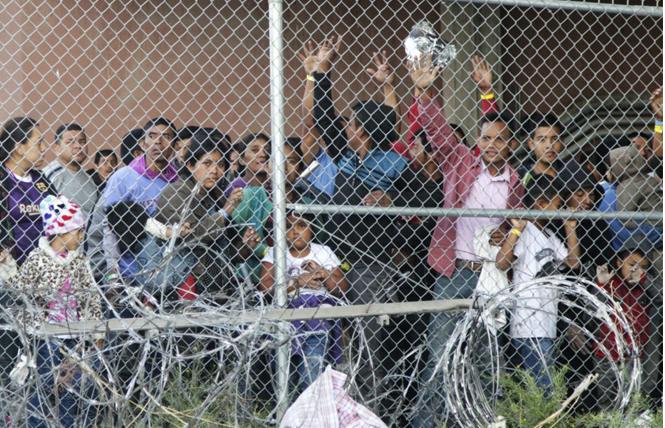 Queers will lead a protest Monday, August 19, in front of the federal Immigration and Customs Enforcement office in San Francisco advocating closing detention camps and stopping deportations and raids.

The action is part of the "Month of Momentum," whereby there's an action every day in August in front of the ICE office, located at 630 Sansome Street in downtown San Francisco. The rally takes place from noon to 1 p.m.

In a news release, organizers pointed out that hundreds of queer and trans people have been part of the caravans that have made their way to the U.S., fleeing violence. Two trans women have died either in ICE custody or shortly after being released from ICE custody.

"Many more queer and trans people have been living in the U.S. for years and now are under threat of deportation," organizers stated.

Gay Shame, LAGAI-Queer Insurrection, Lucy Parsons Project, and Queers Undermining Israeli Terrorism are sponsoring the protest.

Join redistricting panel
Equality California, the statewide LGBT advocacy organization, is encouraging members of the queer community to apply for the 2020 Citizens Redistricting Commission. The deadline is Monday, August 19.

The panel redraws boundary lines for the state's congressional, state Senate, Assembly, and Board of Equalization districts.

EQCA and other groups want the panel to be as diverse as possible.

The state auditor's office is handling applications. To apply, go to https://bit.ly/2Z3VVNU .
Comments on Facebook