CA hate crime statistics down in 2018
Wednesday Jul 10, 2019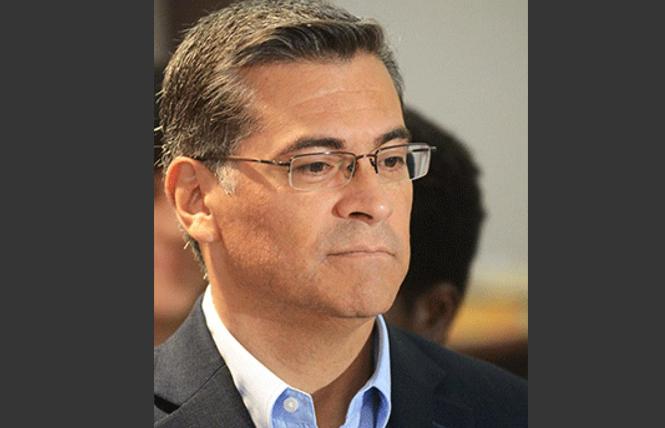 In a rare bit of good news, the California Department of Justice's Criminal Justice Statistics Center reported this month that hate crimes decreased, in a general sense, throughout the state between 2017 and 2018.
However, a detailed look at these statistics paints a more complicated picture.
Attorney General Xavier Becerra released the hate crime report, along with several others, July 2.
"Good policy is rooted in the facts," Becerra said in a news release. "With the reports released today, legislators, academics, journalists, and other members of the public will now have the most recent data on our criminal justice system to inform their work."
The total number of hate crime events in the state decreased 2.5% over the year from 1,093 in 2017 to 1,066 in 2018. The total number of people who were victims of hate crimes decreased, as well, though not by much, dropping from 1,270 in 2017 to 1,237 in 2018. The report separates different motivational categories for hate crimes, including race, gender, and religion, as these are the determinant factors for prosecutors and juries to evaluate the severity and impact of these crimes. Each of these categories saw a modest decrease.
Hate crimes against LGBTQ people also saw a modest decrease of 3.3%, according to the report. This sets California's numbers apart from federally reported hate crimes against queer people in the same year, which have increased every year since 2014, and rose by roughly 17% from 2017 to 2018.
Hate crimes committed on the general basis of race declined 1.3%, but smaller individual categories complicate that decrease significantly. Drilling down into specific racial categories, that includes larger percentage decrease for anti-black hate crimes with a decline of 8.6%, but a major increase in crimes against Hispanic or Latino people with a startling gain of 18.3% from year to year.
In a phone interview, Jacqueline Martinez, CEO of the Latino Community Foundation, expressed concern over this sharp uptick in incidents against her community.
"One hate crime is one too many. But the attack on immigrant and Latino communities is awful right now," she said. "People think we're in a bubble in California, but we're not. People in Walnut Creek are just as vulnerable as they are in the South. Incidents of hate speech and intimidation are happening in our schools and in our local businesses, and it's terrible."
Martinez said there continues to be animosity toward Latinos.
"There's a growing resentment against immigrants and asylum seekers that pushes people to assume that Hispanic people are always undocumented and it's hurtful and dangerous," she said. "We are often invisible, with many Latino people working in industries like hospitality, and that makes us even more vulnerable to attack."
With national reporting showing that violent incidents against Jewish people in the last year doubled, hate crime events are an anxious focal point for many.
In California, all hate crimes involving a bias against a particular religion decreased 2.9% from 207 in 2017 to 201 in 2018. However, in line with the national increase, this state's anti-Jewish bias events rose from 104 to 126 in that year, showing an alarming uptick of 21.2%. Conversely, anti-Muslim hate crimes fell by almost the same margin, from 46 in 2017 to 28 in 2018: an 18% decrease.
Gordon Gladstone, executive director of Congregation Sherith Israel in San Francisco, spoke of his concerns about these numbers and his own experience in the Bay Area Jewish community.
"This spike is something that anyone in the community is familiar with," he said in a phone interview. "It's obviously quite worrying. For any group subject to discrimination when there is a rise in incidents that are animated by that bias, you can't help but be worried about that."
Gladstone said he's worked in the Jewish community since the early 1990s.
"We've always spent a fair amount of time and money on security. But tragedies like Pittsburgh and Poway have pushed us to take a long hard look at what we're doing, and wondering if we're doing as much as we can. And we have to balance that against our desire to be a welcoming place to the community," Gladstone said, referring to mass shooting incidents at synagogues in 2018 and 2019.
Statewide statistics are also at odds with those specific to San Francisco, in which the Cal State San Bernardino Center for the Study of Hate and Extremism said hate crime incidence increased by 61% between 2017 and 2018.
To read the report, go to https://data-openjustice.doj.ca.gov/sites/default/files/2019-07/Hate%20Crime%20In%20CA%2020190701.pdf .
To learn more about how to report a hate crime and how these statistics are gathered and calculated, visit https://oag.ca.gov/hatecrimes.
Comments on Facebook