Transmissions: Pride and injustice
Wednesday Jun 19, 2019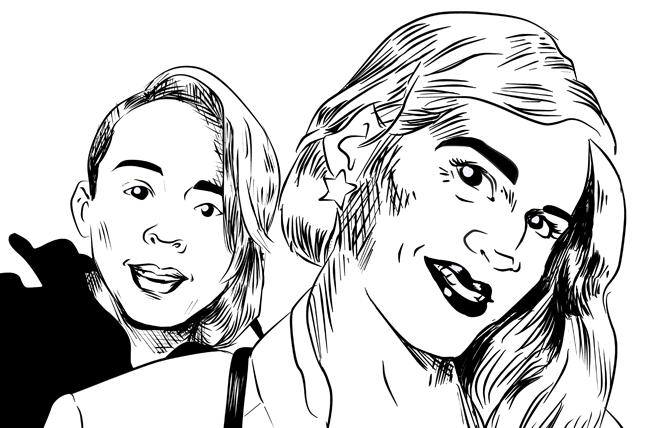 It's Pride season, and I want to remind you that, as everyone grabs a cup of slightly-cool beer and goes out to party in the streets, we are honoring the 50th anniversary of the Stonewall uprising. This was a street riot against injustice by a largely poor, LGBTQ community against law enforcement.
It was a riot that was also used to stoke outrage in the press, like the tabloid New York Daily News' infamous headline, "Homo Nest Raided, Queen Bees Are Stinging Mad."
It's a hell of a thing to be able to show that, all these years later, we're still standing. At the same time, we still need to confront injustice.
I speak of U.S. Immigration and Customs Enforcement. It is ICE that has been at the heart of incarcerating asylum seekers to the United States, sometimes leading to permanent harm or death in their migrant concentration camps.
To be fair, ICE's attempts to show how well they treat transgender people wasn't so much to jump on the Pride bandwagon, and much more about distancing itself from a pair of recent transgender deaths at its hands.
In a series of tweets, ICE attempted to show off its facility at the Cibola County Correctional Center in Cibola, New Mexico. It was at Cibola that Roxsana Hernandez Rodriguez, a 33-year-old transgender woman seeking asylum from Honduras, died. She had been physically abused, was dehydrated, and was suffering complications of HIV.
As the New York Times reported, from an independent autopsy, "other detainees cited in the autopsy report recall that Ms. Hernandez experienced the symptoms of severe dehydration 'over multiple days with no medical evaluation or treatment, until she was gravely ill.'"
ICE, meanwhile, shows pictures of a clean, well-lit facility with trans and gender-nonconforming migrants doing each other's hair, getting nice meals, and enjoying a host of recreational activities.
"Cibola's medical & detention staff are trained in best practices for the care of transgender individuals," reads one of ICE's tweets, while another promotes the facility's "common areas, televisions, microwaves, a library, and access to outdoor recreation."
The timing of the tweets seems to be a defense not so much for the death of Hernandez, but that of Johana Medina Leon, another trans woman who died June 1. In her case, ICE released her just before she died, and claims that any illness she had wasn't its fault.
"This is yet another unfortunate example of an individual who illegally enters the United States with an untreated, unscreened medical condition" was the word from ICE field director Corey A. Price.
Medina Leon came to the U.S. to apply for asylum. She was held since the middle of April. She pleaded with ICE for medical care after she became ill in its custody. She even asked to be deported immediately, giving up her bit for asylum, just for the hope of medical care.
So ICE releases a series of tweets that can at best be called propaganda, to deflect from the deaths of two transgender people in its custody. This is where it all takes an even sicker turn.
The series of tweets ended up on the radar of Fox News host Tucker Carlson, who decided that this didn't have enough outrage attached to it. In his mind, transgender migrants, based on ICE's tweets, were being treated too fairly.
"Giving fashion tips to men who dress like women who snuck into our country illegally is a priority for the federal bureaucracy," said Carlson. "They're happy to spend a lot of your money doing it."
He seemed to forget that this was the administration of his party and his president doing this.
"Meanwhile, for American citizens, things get steadily worse," continued Carlson. "Life expectancy declines, half a million people sleep on the streets every night, and heroin addicts line the streets of our once-great cities. But at least the federal government can pay for specialized detention centers for transgender migrants in New Mexico.
"That's not all," he concluded. "Thirty million Americans don't have health insurance, and millions more pay way more than they can afford for health insurance. But transgender migrants don't have to worry about that at all. They get all the free health care they want, that includes mental health services and dental. Can you afford dental insurance? If not, you might want to seek asylum. It could be worth it for the amenities alone."
This free health care he speaks of is the same care that was denied to Hernandez and Medina Leon. I doubt they ever had a chance at much free dental care as they lay dying, and I doubt the physical assault that Hernandez reportedly suffered would be the sort of amenity Carlson's viewers would have in mind.
But Carlson seems to think that this facility that Hernandez died in, from an agency that has been involved with the deaths of far more than just two transgender people, is somehow a leftist nirvana.
He and his ilk serve a double purpose. Not only have they helped legitimize the lies foisted by ICE in its tweets, effectively sidestepping accountability in the deaths of Medina Leon and Hernandez with pictures of basketball hoops and prison libraries, but has fueled the belief that even those small amounts of possible care are too good for those incarcerated in Cibola, and that their lives should be that much worse.
This is a lie on top of a lie, and a great injustice. This is something that we need to fight for this Pride season, and never forget what resilience against adversity really means.
Gwen Smith is still working out her Pride plans. You'll find her at www.gwensmith.com.
Comments on Facebook