Different paths for conquering eating disorders
Wednesday Jun 12, 2019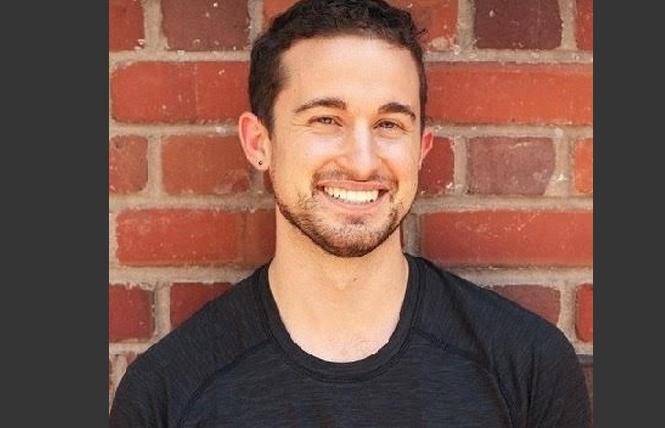 On a regular basis, many queer people, especially youth, suffer stressors that impact their mental health, advocates said.
Anxiety, depression, and low self-esteem steadily remain at high levels in the LGBTQ community due to harassment in spaces such as school and work, potentially traumatic coming out experiences, various types of prejudice, abuse, as well as exclusion and rejection. Statistics from the Trevor Project show that 51% of bisexual people have a diagnosed eating disorder, along with 49% of gays and lesbians, 40% of genderqueer and non-binary individuals, and 35% of other identifying LGBTQ members. Anorexia is the most common eating disorder among queer youth.
Experts pointed out that young queer individuals, who often lack adequate resources and accessibility to treatment, often turn to damaging coping methods, like substance abuse, self-harm, and eating disorders.
"As a community, LGBTQ individuals do not often talk about mental health and may lack awareness about mental health conditions. This sometimes prevents people from seeking the treatment and support that they need to get better," the National Alliance on Mental Illness states on its website.
The Bay Area Reporter spoke with Allison Burnett and Jared Levenson, who are making an impact on the rising threat of eating disorders within the LGBTQ community through different means.
Burnett works for Alsana, an eating disorder treatment center with five locations across the country. It is changing how LGBTQ individuals receive help. Burnett, a therapist since 2012, currently lives in Birmingham, Alabama and is the national director of alumni and advocacy for the company. Burnett, a member of the LGBTQ community herself, realized that 40% of the people seeking help at Alsana identified as queer. With that in mind, she decided that the company needed to tailor its treatment for LGBTQ clients.
"[Alsana] has always been a safe space, but I wanted to turn it into an affirming space for LGBTQ clients," Burnett said.
Burnett started with encouraging the staff to explore their own sexualities and identities and how that would affect queer-identifying clients. Burnett wanted the staff to assess the culture and life differences between them and their LGBTQ clients, and how to remain sensitive and aware of those differences.
As the next step, Burnett, 33, helped the company create its gender, sexuality, and identity groups. The groups cater to queer individuals, acting as a support system for those struggling with those issues along with their eating disorders.
Burnett described the framework as "body embrace." The first goal is body tolerance, then body acceptance, and finally, body compassion, she noted. At every location, patients have a point person. Through Burnett's guidance, those point people participate in a monthly check-in regarding LGBTQs at the centers, focusing on issues and how they can improve patient care — what she calls Partners in Pride.
Burnett said most people go through their insurance when enrolling for treatment and admissions staff determine how much a person's insurance will cover. Alsana has inpatient and outpatient programs available. California facilities include Westlake Village in Los Angeles County, Santa Barbara, and Monterey.
Intuitive eating
In the South Bay, Levenson, an ally, is with the intuitive eating community. He spoke with the B.A.R. on what he called the "backlash against diets."
Intuitive eating, according to a post by Aaron Flores on the National Eating Disorders Association's website, is about trusting one's inner body wisdom to make choices around food that feel good in one's body, without judgment and without influence from diet culture.
Levenson, after battling with his fluctuating weight and depression, became a monk for over a year and in that time discovered the concept of intuitive eating. With intuitive eating, Levenson said that his body was at its natural weight again and his mind was clearer than ever.
Intuitive eating puts an emphasis on mindful eating. Levenson, 28, described it as "yoga for food."
"If we can be present with food and learn not to use food emotionally, we can heal," he said. "I think our culture is ready for an eating movement."
With diets, there is someone from the outside telling someone how to eat, which disconnects a person from their body, he pointed out.
"You can't be healthy when you're disconnected from your body," Levenson said. "People fail at dieting and incorrectly blame themselves — this workshop helps people realize it's not their fault."
Levenson, who's in Santa Clara, also holds guided intuitive eating dinners, which he describes as support groups for people who are struggling with their diets or have been harmed by diet culture. Through meditation and discussion, he helps individuals become in touch with what they're feeling and thinking when they're eating. Levenson will be holding educational workshops on intuitive eating in the South Bay throughout the summer.
He met a friend of his, Dal, 74, who was in Overeaters Anonymous and encouraged Levenson to spread the word about intuitive eating. Levenson held his first meal for multiple people with Dal and it went successfully. (Dal asked that his last name not be used.)
"The first thing [Jared] says is, eat anything you want — which goes against everything I know," Dal said.
"What's different about Jared, he takes the whole picture into consideration," Dal added. "We do these dinners where we all talk about our relationship to food. It's unbelievable what people are willing to share."
Levenson then branched out from there. OA is a 12-step program with a spiritual foundation. Intuitive eating is spiritual as well, but follows no steps — just being in touch with one's body, he noted.
For more information on Alsana, visit www.alsana.com. For more information on Levenson's intuitive eating program, visit https://weightlossenlightenment.com/.
Comments on Facebook