News Brief: Exhibit to highlight leather daddy Selby
Friday May 10, 2019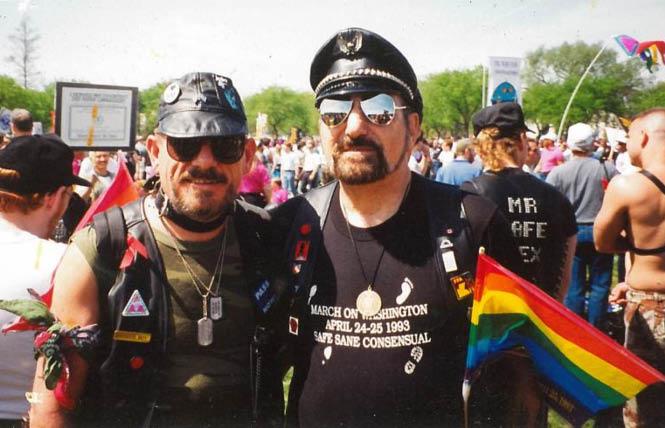 A new exhibit opening this month at the GLBT Historical Society Museum recounts the story of "Daddy" Alan Selby, the founder of Mr. S Leather, within the context of a changing South of Market neighborhood and the emergence of a distinct leather and kink culture.

"The Mayor of Folsom Street: The Life and Legacy of Alan Selby" surveys Selby's life from his establishment of Mr. S Leather in San Francisco in 1979 to his community efforts during the AIDS crisis to his undisputed position as the "Daddy of all Daddies" in the city's leather and kink subculture.

It also traces the evolution of his small shop into a de facto community center and international destination that continues to occupy a unique place in the history of alternative sexualities, according to a historical society news release.

The exhibition has been co-curated by Jordy Jones, Selby's biographer; Jeremy Prince, the historical society's museum and exhibitions director; and Gayle Rubin, a feminist and sexuality theorist and professor of anthropology at the University of Michigan.
Selby was born Alan Henry Sniders in Yorkshire, England. He entered the Royal navy at the age of 18 and served as a medic and nurse in the years following World War II. He became a gentleman's clothier after leaving the service.

After a 1969 visit to San Francisco, Selby partnered with his lover, Peter Jacklin, to establish a small factory and retail outlet, Leather Unlimited, in London's Wandsworth neighborhood.

The men moved to San Francisco in 1979 and founded Mr. S Leather. Jacklin died of AIDS in 1987 and Selby sold the business. He remained active in the leather community until his death in 2004.
An opening night public reception will be held Thursday, May 16, from 7 to 9 p.m. at the museum, 4127 18th Street. The curators will offer introductory remarks, and light refreshments will be served. Admission is $5; free for members of the GLBT Historical Society.

Tickets are available at https://bit.ly/2H0xriS.
Comments on Facebook