Concord LGBT center executive director to resign
Wednesday Apr 3, 2019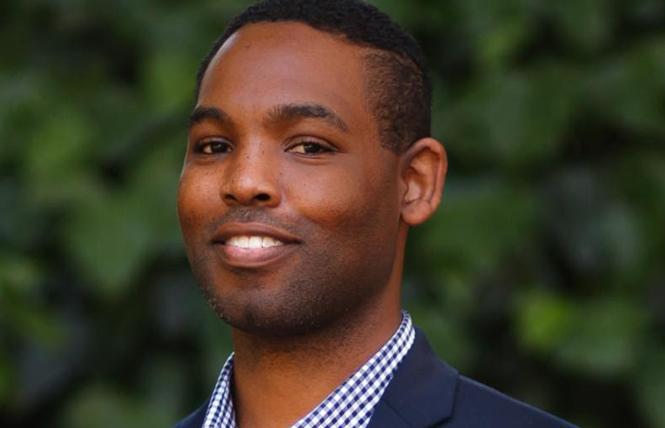 The Rainbow Community Center of Contra Costa County's Board of Directors announced late Wednesday afternoon the pending resignation of Executive Director Kevin McAllister.
The board also announced the immediate hiring of an interim executive director, Jack Rednour-Bruckman, who will assume the role when McAllister formally steps down April 26.
Ken Carlson, the president of RCC's board, said in a statement, "We wish Kevin all the best with his next endeavors and thank him for his service during the last 10 months."
The center has been embroiled in controversy since February, when five staffers were suddenly let go.
As previously reported in the Bay Area Reporter, the center abruptly laid off the counseling programs' clinical director, case management program director, and lead case manager and patient care coordinator, as well as a clinician who was seeing clients, February 22. They were given 10 minutes to gather their belongings before being escorted out of the building, a number of people associated with the center told the B.A.R.
The staff tumult had led to rumors of the imminent departure of McAllister, who was hired last June. He replaced the interim executive director who had been brought on following the December 2017 retirement of executive director Ben-David Barr, Ph.D., who left due to health reasons after 10 years of leading the agency.
But McAllister stayed on the job through the center's crab feed fundraiser in early March.
In emails with the B.A.R. since the February layoffs, Carlson said McAllister would remain on the job. And he said the board supported McAllister.
"We don't want him to leave," Carlson said in early March. "He has the skills and talents about raising money and understanding the needs of the community. He has taken our strategic plan to heart and wants to implement it."
In Wednesday's news release, McAllister said, "The Rainbow Community Center is filled with so many talented, dedicated, and driven team members, and I'm looking forward to seeing the organization expand to meet the growing needs of the LGBTQ community."
Rednour-Bruckman is a longtime Bay Area LGBTQ community activist and business leader who has roots in Contra Costa County. Rednour-Bruckman is also a current member of the center's board, but will step down from that role to assume interim executive director and operations responsibilities while a search is conducted for a new executive director.
Comments on Facebook