Online Extra: LGBTQ Update: New study shows majority support for LGBT protections
Tuesday Mar 26, 2019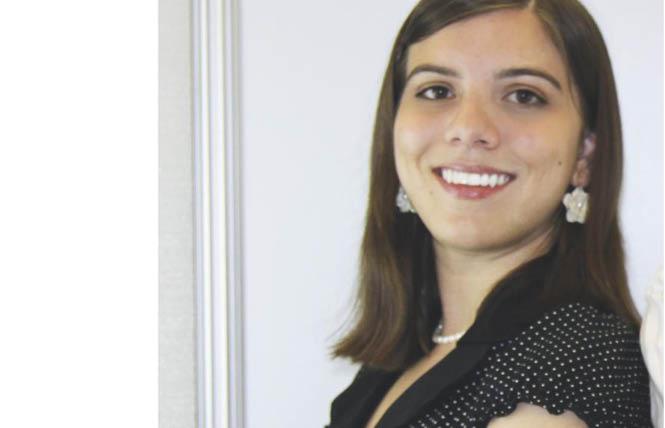 A new national study reveals that the majority of Americans is supportive of non-discrimination protections for LGBTs, same-sex marriage equality, and opposes the refusal of services by small business to LGBTs.
The Public Religion Research Institute, a nonprofit that conducts independent research on the intersection of religion, culture, and public policy, released its "2018: The American Values Atlas" study Tuesday (March 26.)
The data are derived from interviews with over 40,000 Americans from all 50 states. Specifically, it reveals that approximately seven out of 10, or 69 percent of Americans, are in favor of laws that protect LGBT people from discrimination in jobs, public accommodations, and housing. This is similar to PRRI's 2017 findings, which included the same survey questions.
Support was highest in the Northeastern and Western parts of the country, with 72 percent of people in favor, and the lowest in the Southern region, at 65 percent.
It is also shown that support for legal LGBT protections transcends age and religion. Three in four Americans ages 18-29 (76 percent) favor these protections, as do 59 percent of Americans ages 65 and over. As well, the majority of all major religious groups in the U.S. support laws protecting LGBT people, the highest being Unitarian Universalists at 90 percent and the lowest being Jehovah's Witnesses at 53 percent.
"It is very striking to see this level of agreement across the board," Maxine Najle, Ph.D., a senior research associate at PRRI, told the Bay Area Reporter. "We are pretty divided on most hot-button political issues and to see broad based support for these types of projections is pretty unusual."
The survey also finds that most Americans, nearly six in 10 (57 percent) oppose the refusal of services by small business owners to gay and lesbian people based on religious objections in their state. Residents in only 10 states did not reach a majority support on this issue including Arkansas, Kansas, Alabama, Nevada, Utah, Louisiana, Oklahoma, Idaho, and Tennessee. Alaska was lowest with 42 percent.
All racial groups and most religious groups also believe small business owners in their state should not be allowed to refuse service to gay and lesbian people. White evangelical Protestants (55 percent) and Mormons (54 percent) were the only religious groups in which a majority support allowing small business owners to refuse service to LGBT customers if doing so violates their religious beliefs.
Opposition to small business refusals was higher in the 2017 survey with 60 percent of Americans and in 2016 with 61 percent, but consistent with support levels in 2015 at 59 percent.
Najle said that the difference in national support for non-discrimination protections (69 percent) and opposition to small business refusal to LGBTs (57 percent) is because people often don't see them as being one in the same.
"These aren't exactly in line with one another in terms of people's attitudes toward them. There are still a quarter of people who favor LGBT non-discrimination while supporting the services refusal. They want to allow small business owners to still hold their religious beliefs," Najle said.
When it comes to political affiliation, this statistic differs greatly. Three-quarters of Democrats (75 percent) and a majority of independents (56 percent) oppose allowing businesses to refuse service to LGBTs based on religious objections. But, only 36 percent of Republicans oppose it.
Lastly, the survey showed that support for same-sex marriage has continuously grown since the U.S. Supreme Court's 2015 ruling that established a constitutional right that allowed same-sex couples to get married. More than 62 percent of Americans said gay and lesbian couples should be allowed to legally marry in the survey, while only about 30 percent are opposed.
"The increased support for same-sex marriage over the last decade has been dramatic: In 2007, over one in three (36 percent) Americans supported same-sex marriage, while 55 percent were opposed," stated a PRRI news release.
To Najle, the survey demonstrates that "public opinion is quite ahead of legislation at this time." She also said there was a significant amount of public misconception that non-discrimination laws are already in place in states in which they are not.
To view the survey, visit https://bit.ly/2TZzbAL .
Study of children of lesbian parents show more same-sex attractions
Findings from the ongoing "U.S. National Longitudinal Lesbian Family Study" reveal that young adults with lesbian parents are more likely to have same-sex attractions and sexual experiences. It is the longest-running and largest prospective investigation of lesbian mothers and their children in the country, according to the NLLFS website.
Since the 1980s, the study has followed the same group of children with lesbian parents who were born using donor insemination. The study has a 92 percent retention rate.
The recent findings, published in various peer-reviewed journals, are derived from surveying 76 children from the longitudinal lesbian study who are now 25 years old. Their data was compared with the data from 76 demographically matched participants from the National Survey of Family Growth.
The survey found that 31 percent of female and 73 percent of male children from the lesbian family study reported being exclusively attracted to the opposite sex, compared to 54 percent of female and 91 percent of male children from the comparative study.
Additionally, a higher number of offspring from the lesbian study reported having same-sex experiences (54 percent female, 33 percent male) than those from the comparative study (38 percent female, 9 percent male).
"Our 2018 study in the New England Journal of Medicine revealed that adults who were conceived through donor insemination and raised by lesbian parents are as psychologically healthy as their peers," said lead author Dr. Nanette Gartrell, a Williams Institute visiting distinguished scholar, in a news release. "Our current study suggests that being raised by sexual minority parents may lead to more diverse sexual expression for their adult daughters and sons."
How the 25-year-olds identify in terms of their sexual orientation was also different between the two studies. Fewer of the young adults from the longitudinal lesbian study (70 percent female and 90 percent male) identified at heterosexual, or straight, while 88 percent of females and 98 percent of males of the comparative participants identified as straight. Identifying as a sexual minority decreased from 49 to 30 percent in females ages 17 to 25 from the longitudinal lesbian study, yet females from the same study who reported having a same-sex sexual experience increased from 15 percent to 54 percent.
For male offspring, all from the longitudinal lesbian study, the percentage who identified as a sexual minority decreased from 22 percent to 10 percent in ages 17 to 25, yet those who reported having a same-sex sexual experience increased from 6 percent to 33 percent in the same time period.
It was suggested by another co-author of the survey that growing up in an environment free of judgment toward sexual relationships allows children a more open-minded point of view toward sexuality.
"The offspring of sexual minority parents may have more expansive perspectives on sexuality because they were raised by parents who are nonjudgmental about their exploration of non-heterosexual relationships," said co-author Henny Bos, Ph.D., professor of child development and education, and chair in sexual and gender diversity in families and youth at the University of Amsterdam, in a news release. "They may also be more attuned to their own same-sex sexual feelings because of the environment in which they were raised."
Polly Pagenhart, policy and communications director at San Francisco's Our Family Coalition, said the agency is not surprised at the findings as they reinforce what is already anecdotally known, that LGBTs are fit to be parents.
"This study, even though it didn't reveal shocking or surprising results, continues to be helpful in that there are recent reconfirmations of the fitness of LGBT people as parents generally," Pagenhart told the B.A.R. Pagenhart identifies as gender queer and uses gender-neutral pronouns.
In fact, Pagenhart, who has two teenage children, pointed out positives for children of LGBT parents, also confirmed by the survey.
"It's nice to see that there are benefits to being a child of queer parents, one of the benefits is having a wider field of vision around your sexuality and gender identity," Pagenhart said. "Having less of a restrictive vision and more support at home, more role models, and a deeper understanding of the LGBT community is a benefit to all kids, but definitely to kids who come to identify as LGBT themselves."
Something else Pagenhart recognized in children of LGBT parents is that they are "more nimble and insightful to social differences," they said. As well, however, they said it has been shown through data that kids of queer parents face more social stigma and bullying due to their parents' identity.
The U.S. National Longitudinal Lesbian Family Study has been an integral study, Pagenhart said, to show that children of lesbian parents do not suffer psychologically and are raised in supportive, loving homes.
LGBTQ Update is a weekly online column addressing issues affecting the community. It runs weekly. Please submit comments or column ideas to Alex Madison at (415) 875-9986 or a.madison@ebar.com.
Comments on Facebook