Love Shack dispensary reopens
Wednesday Feb 20, 2019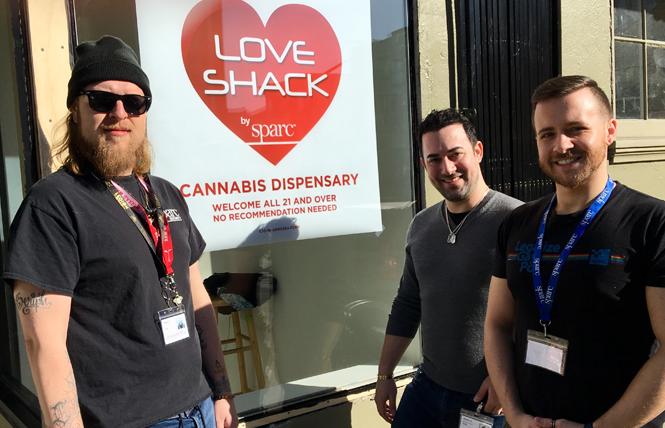 The Mission district's longtime cannabis dispensary, Love Shack, which closed nearly a year ago, has re-opened by the gay-owned and -operated retail chain, SPARC.

Love Shack was launched in 2002 by Chris Montana at 14th and Guerrero streets. It was one of the only onsite consumption dispensaries in San Francisco before adult use laws came online in 2018, according to a news release.

With a brief announcement on Facebook, Love Shack by SPARC, as it is officially known, opened Monday, February 18, said Robbie Rainin, the retail director of SPARC, a five-store local chain, which was founded by Erich Pearson. Rainin and Pearson are both gay.

In an interview Tuesday at the new shop, located at 502 14th Street, Rainin said the grand opening will be held Thursday, February 21.

The store will be open seven days a week, from 10 a.m. to 10 p.m., and will carry both medical and adult use products.

Love Shack is SPARC's fifth location in the Bay Area. It has three outlets in San Francisco, one in Santa Rosa, and one in Sebastopol.
Comments on Facebook