PG&E bankruptcy hits LGBT nonprofits
Wednesday Jan 30, 2019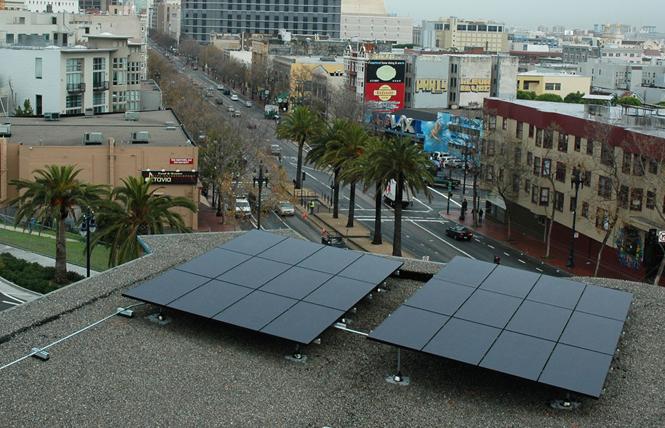 Even before Pacific Gas & Electric Co. filed for bankruptcy protection Tuesday, the utility had announced that its charitable giving program is currently on hold, leaving some LGBT nonprofits scrambling to cover the loss.

PG&E made the filing under Chapter 11 of the U.S. bankruptcy code because of the billions of dollars in damages the utility is facing due to the northern California wildfires.

"Our most important responsibility is, and must be, safety, and that remains our focus," John R. Simon, PG&E Corporation interim CEO, said in a January 29 news release. "Throughout this process, we are fully committed to enhancing our wildfire safety efforts, as well as helping restoration and rebuilding efforts across the communities impacted by the devastating northern California wildfires."

Reaction from state officials was swift.

"Today's bankruptcy filing by Pacific Gas and Electric is disappointing," lesbian state Senate President pro Tem Toni Atkins (D-San Diego) said in a statement. "Bankruptcy is not the optimum solution for Californians, the company itself, and the workers who rely on their salaries to provide for their families.

"I am committed to working with my colleagues in the Senate and all stakeholders to ensure the continued and uninterrupted provision of safe, reliable electricity for our residents and businesses," Atkins added.

Governor Gavin Newsom issued a statement saying his administration would continue working to protect the "best interests of the people of California."

The company is facing at least $30 billion in liabilities related to northern California wildfires in 2017 and 2018. After Cal Fire issued a report last week concluding that PG&E equipment did not cause the 2017 Tubbs Fire in Santa Rosa, the state's second deadliest blaze, PG&E's liability could now be $8 billion lower, according to a financial research firm CredSights, reported the New York Times.

The company is also being investigated for last year's deadly Camp Fire in Butte County, and other blazes.

As the company explored bankruptcy protection, which it announced earlier this month, it became clear that its long history of charitable giving would be affected.

Over the years, PG&E has been a significant contributor to local and national LGBT nonprofits. No timeline has been given for the status of the 2019 grants from California's largest energy provider.

"Given the current financial circumstances, the utility's community giving programs must be re-evaluated and are currently on hold. In the event of a Chapter 11 filing, PG&E's charitable program will become subject to review in conjunction with that proceeding," PG&E spokesman Matt Nauman wrote in an email response to the Bay Area Reporter before the company's announcement. He declined to schedule an interview.

Since 2000, PG&E and the PG&E Corporation Foundation, a separate business entity, have together donated more than $100 million to various nonprofits, according to the company. On the foundation's website, it says $28 million was given in charitable investments to local communities last year.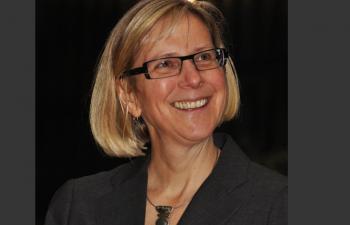 According to the foundation's 2017 charitable contributions report, local LGBT organization recipients include the San Francisco AIDS Foundation ($1,500), Larkin Street Youth Services ($1,000), San Francisco LGBT Community Center ($20,000), AIDS Walk San Francisco Foundation ($5,000), Horizons Foundation ($12,000), Dolores Street Community Services ($1,000), the Richmond/Ermet Aid Foundation ($70,000), Transgender Law Center ($10,000), and the Queer Cultural Center ($5,000).

In an interview with the B.A.R., Ken Henderson, executive director of REAF, said he is already planning for the possibility that PG&E will no longer be the sole sponsor of its largest annual fundraising event.

For the last 10 years, PG&E has funded the event, which Henderson said costs around $75,000. Last year, the June event raised about $25,000 for REAF, whose annual operating budget last fiscal year was $200,000.

"It's a significant fundraiser for us," Henderson, a gay man, said in an interview before the utility's announcement. "We're not going to go bankrupt because of it, but it is significant and we would love to see it continue."

He said although PG&E has not contacted him, he is looking at possible replacements for the sole sponsorship.

"We are just beginning to talk about what our options are for that," he said, adding that it is unlikely that he will be able to find a corporate sponsor that will be able to match the impact PG&E had.

Although Henderson hasn't been talking with other nonprofit heads specifically about the PG&E fallout, he mentioned that many nonprofits are facing challenges in the current financial climate of funding cuts and a decline in corporate giving over the years.

LGBT groups on alert
Rebecca Rolfe, a lesbian who's executive director of the LGBT community center, said the center will regret the loss if PG&E is unable to contribute annually as it has since the center's inception. She said the contribution is a small percentage of the nonprofit's annual budget of approximately $3 million.

"It's not going to be a crisis for us as an organization, but they are a significant partner," Rolfe said, adding that the electric company has given $10,000 annually, on average, to the center. Last year, the center received $20,000 from the utility corporation.

In late 2006, PG&E financed the installation of solar panels atop the center's 35,000 square foot building on Market Street. The next year, the energy provider did the same for Project Open Hand, an agency that offers meals to people with HIV and other illnesses.

Rolfe said PG&E's decision to file for bankruptcy will have a significant effect on the LGBT and broader nonprofit sector in California.

"It will have a big impact on the services available to the community," she said. "I hope other nonprofits and other for-profits will become strong partners and that they value and see the importance of the work nonprofits do with local communities."

Steve Malnight, PG&E's senior vice president of energy supply and policy, told the San Francisco Chronicle earlier this month that the utility recognizes the importance of the role it plays in the local community and is proud of its philanthropic giving. However, he did not dispute the uncertainty that bankruptcy creates for those efforts.

"As we move into the Chapter 11 process, we're going to have to determine what the implications will be for that program," Malnight told the paper. "At this point, I just can't really say what it will be yet."

Another recipient of PG&E giving is Horizons Foundation, which mobilizes donors and funders for LGBT nonprofits. President Roger Doughty said his organization will miss PG&E's 20-year funding relationship, though it will not have a great impact on its budget. Although nonprofits have not reached out to him about their concern over the potential loss, he said, "Anytime any foundation or corporation who supported the community signals they will no longer be able to will be a challenge for those nonprofits."

He added that in order to replace those funds, nonprofits may have to rally the support of other foundations or individual donors.

"Folks have to figure out how they make that up," he said. "If it's a big enough hit [the nonprofit] may need to make decisions, hopefully, not in a big way, to reduce their programs."

The utility is among the few significant corporate sponsors that LGBT nonprofits in the Bay Area rely on Doughty explained, "therefore the loss of a significant supporter like PG&E is all the more acute."

Where nonprofits suffer any financial hit the hardest is in their general operation support, as opposed to program support, Doughty added. LGBT nonprofits do all they can to raise money, Doughty said, and that there is simply a lack of sufficient resources.

Historically, PG&E has, for 15 years, been named one of the best places to work by the Human Rights Campaign, the nation's largest LGBT rights organization. According to PG&E, in 2012, it was the first utility company to pursue LGBT businesses for its supply chain and created one of the first LGBT employee resource groups in the nation over 30 years ago. It was also the first corporate sponsor of the San Francisco Pride parade and celebration, and had the first corporate contingent in the parade in 1988.

Other LGBT organizations that PG&E donated to last year include, the National Center for Lesbian Rights ($50,000), Gay & Lesbian Victory Institute Inc. ($90,000), Gay and Lesbian Alliance of the Central Coast ($6,000), Sacramento Gay and Lesbian Center ($7,250), San Francisco Lesbian Gay Freedom Day Parade and Celebration Committee Inc. ($22,500), and the Gay Pride Celebration Committee of San Jose ($1,500).

NCLR and SFAF did not respond to requests for comment from the B.A.R. Larkin Street Youth Services declined to comment.

Contact the reporter at a.madison@ebar.com.
Comments on Facebook