Besties voting starts
Wednesday Jan 30, 2019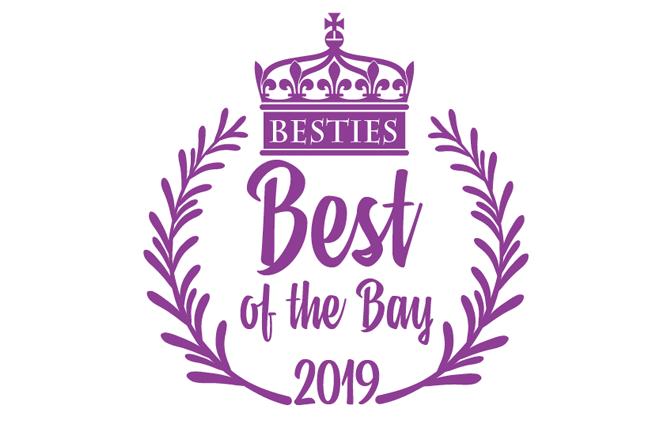 Balloting for the Bay Area Reporter's ninth readers' poll, the Besties, begins Thursday (January 31), and early birds could be in line for a special prize.
The popular contest allows readers to share their favorite LGBTQ-owned and LGBTQ-allied people, places, and things in the Bay Area. Categories run the gamut from arts and culture to nightlife to travel destinations.
There are also nominees for community, shopping, and dining.
Arts editor Roberto Friedman said he has a scattering of new entries, some of which were based on readers' responses last year.
Another new feature is that all the nominees in the best LGBT nonprofit category are LGBT community centers in the Bay Area, which should inspire a friendly competition.
Other new categories include best place to buy furniture and best doggie daycare. The wedding photographer category has also returned this year.
Some repeat winners are retired to give others a chance to win. For example, Ocean Beach won many times in the best beach category, so readers are asked what other beaches they enjoy. As in the past, there is a write-in option for every category.
Readers who complete at least 75 percent of the ballot will automatically be eligible for prizes. (See the ballot for detailed information.)
Prizes include a three-night stay at Nantucket Whale Inn in Half Moon Bay, a $500 shopping spree at Cliff's Variety, a pair of tickets to see Megan Mullally and Stephanie Hunt as Nancy and Beth at Feinstein's at the Nikko May 4, and a pair of tickets to see Randy Rainbow at the Masonic April 20 (sponsored by Live Nation).
Readers are encouraged to vote early and those who do so in the first week will be entered into a special contest to win a pair of tickets to the aforementioned Randy Rainbow show.
Besties voting closes Sunday, March 3, at 11:59 p.m.; the Besties issue will be published Thursday, April 4.
To vote, mail in the ballot or visit http://www.ebar.com/besties2019
Contact the reporter at c.laird@ebar.com.
Comments on Facebook