LGBT SF Dem clubs welcome new leaders
Wednesday Jan 16, 2019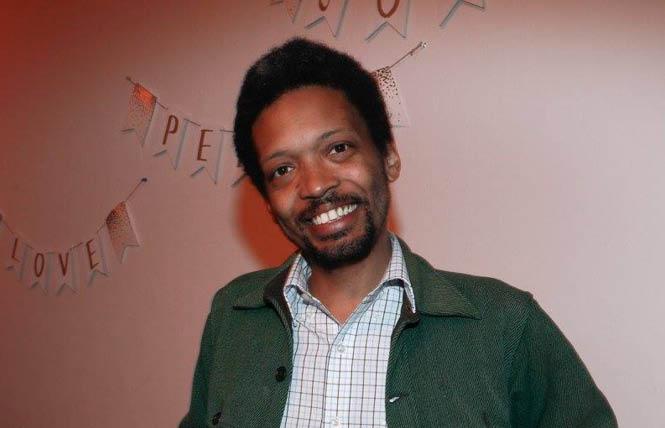 With a new year comes new leadership for San Francisco's two LGBT Democratic clubs. While the more moderate Alice B. Toklas club stuck to its usual cordial hand off of power, the progressive Harvey Milk club's board election was far more acrimonious.
Former Milk club co-president Honey Mahogany published a jeremiad via Facebook ahead of the vote Tuesday night charging the decision by several white, cisgender members of the club to seek board seats as "white supremacy at its worst."
And she tied the club's leadership fight to the recent battle for president of the Board of Supervisors. Mahogany contended that the club was being rifted between backers of District 9 Supervisor Hillary Ronen, who fell short in her bid to lead the board, and those supportive of former District 6 Supervisor Jane Kim and District 3 Supervisor Aaron Peskin. Peskin voted with a majority of supervisors earlier this month to elect District 7 Supervisor Norman Yee board president.
In addition to calling on her slate's opponents to drop their bids, Mahogany asked Kim and Peskin "to support the leadership of queer and trans people of color not just in words but in action. Please ask your employees and the people you have mentored to step down and stop this attack."
Mahogany, a black transgender woman who now works as a legislative aide for District 6 Supervisor Matt Haney, had put together a slate of board candidates that were primarily queer and transgender people of color. She was seeking another one-year term as co-president alongside Carlo Gomez Arteaga, who is two spirit and a community organizer.
Former co-president Carolina Morales, a legislative aide to Ronen, opted not to seek re-election. Running against Mahogany and Arteaga was longtime Milk club member Kevin Bard, a gay black man who had served last year as the board's vice president of internal affairs.
Bard had argued that, since he doesn't work as an aide at City Hall, he would not only have the time to lead the club but also not have any conflicts of interest. In response to Mahogany's post, Bard had released a joint statement with fellow board candidates Kaylah Paige Williams and Stephen Torres, who are both queer people of color, and Jackie Thornhill, a transgender woman.
Of the four, Mahogany had only mentioned Thornhill, writing that she had declined to seek a board seat initially but was "now running to knock off a trans woman of color from our slate." Mahogany did not mention that Thornhill is a trans woman.
In the quartet's response, they wrote that Mahogany's "decision to exclude us" from her "narrative" of the people challenging her slate "is actively silencing our existence, and it is an unjust act of convenience to do so."
As for new leadership, they argued that it "is not fostered if simply anointed by current leadership. Members should have the right to hear from candidates and we as members have the power to choose our leadership."
Williams was elected to the board's outreach position, while Torres and Thornhill were elected to the board's two events and fundraising seats.
As for the other four people Mahogany had criticized in her post, two were elected to board seats last night. Brad Joseph Chapin will serve as vice president of events and fundraising, and Lee Hepner, an aide to Peskin, will serve as the board's correspondent.
The other two, Kate Usher and Edward Wright, had initially sought to serve as treasurer and in the executive board seat for organizing. Although they withdrew their candidacies during their remarks at the meeting Tuesday night, their names remained on the ballot. They and the other candidates for the positions all fell short of the threshold required to win. It will be up to the new board members to determine how to fill those seats.
Alice club board election
The leadership switch at Alice was a harmonious affair, with new male co-chair David Fujimoto running unopposed for the position. He is the club's first gay male co-chair of Asian and Pacific Islander descent.
He is also the first man of color to lead the club since 2008, when the late attorney Julius Turman finished his two-year stint as the club's first African-American male co-chair.
The Alice club staggers the election of its female and male co-chairs, who serve two-year terms, every other year so the newer of the two can learn from the other. Female co-chair Gina Simi, a lesbian who is the spokeswoman for the city's planning department, will be termed out in January 2020.
Fujimoto is a labor and employment attorney at the Alameda law firm Weinberg, Roger & Rosenfeld. He has been a member of Alice since 2008. He succeeds immediate past co-chair Eric Lukoff, who will remain on the board.
Contact the reporter at m.bajko@ebar.com.
UPDATED 1/17/2019 the outcome of the Milk club contests for treasurer and the executive board seat for organizing, and the biographical information for Fujimoto.
Comments on Facebook