Political Notebook: LGBT politicos weigh in on the year to come
Wednesday Jan 2, 2019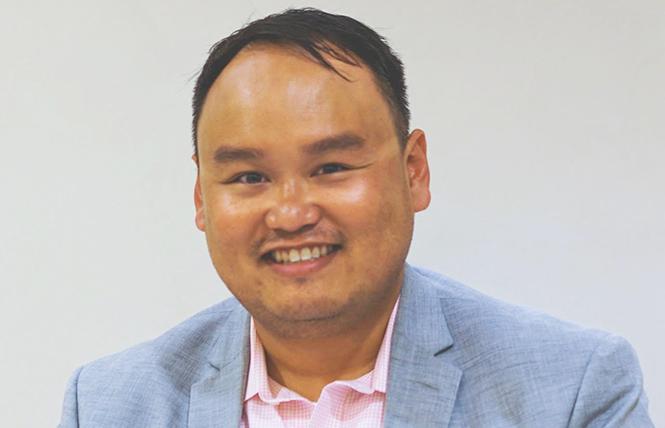 All good things eventually hit the end of the road, as the proverb portends. So it is with what has been a yearly tradition for the Political Notebook.

Back in 2008, the first column of that year was turned over to LGBT politicos who weighed in on what they believed the next 12 months would deliver politically. Ever since a new annual class of crystal ball gazers has taken a stab at forecasting which candidates will be elected, those that will lose, and how policy fights will play out.

Looking back at the predictions of the participants in 2018, the sextet was remarkably accurate with its prognostications. All foresaw Democrats regaining leverage in Congress by, at least, taking back the House, which the party did in November by flipping 40 seats across the country.

What the Democrats do with their newfound power under the leadership of expected House Speaker Nancy Pelosi (D-San Francisco) plays prominently into the guessing games of this year's septet of soothsayers. Most also offer up conjecture on the candidates that will run for president in 2020.

This marks the 12th and final installment of the foretelling feature, as the time has come to retire the political prophesying. Be sure to check back the first week of 2020 to see how the 2019 class performed, as well as to find out if the Political Notebook conjures up a new way to greet the new year.


2019 predictions
Drama. Intrigue. Suspense. 2019 will be a year of congressional investigations, resistance against deportations of Vietnamese and Southeast Asian refugees, and watching the outcome of Robert Mueller's investigation, Justice Brett Kavanaugh's judicial temperament on the Supreme Court, and much needed solutions to the housing crisis in California.

I predict that the new House majority will empower Speaker Pelosi to stand up to the Trump administration's failed policy agenda, starting with appropriate border security without funding a dumb wall. Refugees and asylum seekers will continue to be targeted by the administration for deportation, including the Vietnamese community.

With the help of great advocacy groups like Asian Americans Advancing Justice — Asian Law Caucus and the Southeast Asia Resource Action Center, the administration will be stopped from the inhumane deportation of refugees of brutal wars where the U.S. intervened. Locally, LGBTQ Asian and Pacific Islander elected officials in the Bay Area will lead on issues that impact our communities in California.

Gay Assemblyman Evan Low (D-Campbell), chair of the state's Legislative LGBT Caucus, will reintroduce his bill banning conversion therapy for adults, and soon-to-be Governor Gavin Newsom will sign it into law. Gay El Cerrito City Councilman Gabriel Quinto will get transit-oriented development started near his city's two BART stations.

Speaking of the regional transit agency, Janice Li, the newly elected queer BART board director for District 8 covering parts of San Francisco, will be a strong advocate for more housing while fighting displacement and for making BART more affordable. Gay Berkeley Rent Stabilization Board member James Chang will continue to advocate for passing more housing legislation — such as the Keep Californians Housed Act, Senate Bill 18 — with the support of local tenants rights leaders.

Finally, we will see former San Antonio mayor Julián Castro, former Texas congressman Beto O'Rourke, and Senator Kamala Harris (D-California) enter the primary race for the Democratic nomination for president, among a smorgasbord of candidates that are uniquely qualified for the job.
Michael Nguyen
Chair, Gay Asian Pacific Alliance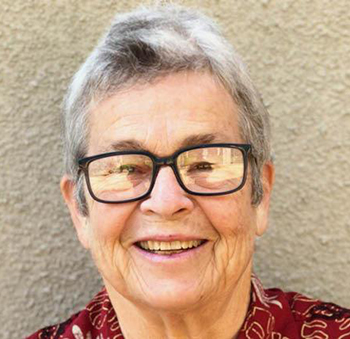 While 2019 is an off year for most elections, there is one Bay Area race that bears watching. Nancy Tung is running for San Francisco district attorney. She has 18 years of experience, including 11 years as a San Francisco assistant district attorney.

This is the candidate who deserves the support of the LGBTQ community. Particularly strong on the issue of hate crimes, Tung has stated that, "As a prosecutor, I recognize that LGBTQ people can be some of the most marginalized in our society. They are sometimes the victims of hate crimes, which can and should be vigorously prosecuted." I predict a landslide victory for her.

On the national scene, I'm looking for a Harris-O'Rourke Democratic ticket for the 2020 election.

What excites me is the presence of 11 LGBTQ lawmakers in the 116th Congress, beginning January 3 in Washington, D.C. That presence may be sorely needed, especially if Donald Trump is removed from the presidency. With Vice President Mike Pence elevated to the presidency, our community could be in dire straits, since Pence has a clear and well-practiced anti-gay agenda.

It would not surprise me if we will need once more to take to the streets and escalate to civil disobedience. Guys, get your bail money together, because we need to be ready to go to jail to save the rights for which we have fought these many years.
Mary "MP" Schildmeyer
Chair, Democratic Party of San Juan, NM
Co-Chair, Farmington NM Pride Parade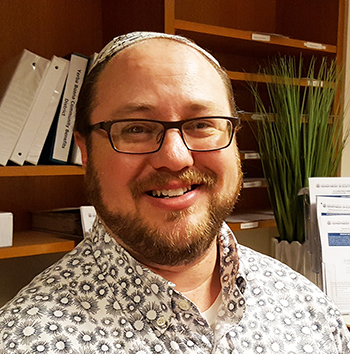 In 2018, outgoing District 6 Supervisor Jane Kim and gay former state lawmaker Mark Leno rose to the occasion and worked together to campaign for mayor of San Francisco. As a community, we elected a truly progressive majority on the Board of Supervisors. We also had two trans people, myself included, run positive campaigns for school board.

My rose-colored predictions for 2019, which hopefully go well with my positive outlook, are as follows. At the state level, our new California Democratic Party chair is Kimberly Ellis. She and the staying power of the Reform Democratic slate, which will win the races for state party delegates later this month, will sweep in and bring much needed healing, compassion, and unity to our party.

In the Bay Area, bi+ folks breathe new life into BiPOL, the first-ever bisexual political organization, building political power for the bi+ community and educating, advocating, and agitating in 2019 and beyond. In transgender and board of education news, the newly seated San Francisco school board runs through a few pieces of training on the evolving nature of gender identity and approves a plan to roll out online courses for staff, faculty, and school administrators.

On the national level, the embattled presidential administration, having lost over 65 percent of its A-Team over the past two years, has also lost many close campaign officials to Mueller's investigation. There is a final culling where both the vice president and president are caught up. They both resign or are removed from their positions, and thank goodness for the new speaker of the House. Pelosi becomes our new president, bringing San Francisco values to the role.

Barring that happening, from the crowded field of hopefuls Harris and former Georgia gubernatorial candidate Stacey Abrams emerge and bring their full selves as the official Democratic ticket for president and vice president in 2020.

A very hopeful year awaits.
Martin Rawlings-Fein
San Francisco public school parent, bisexual and transgender activist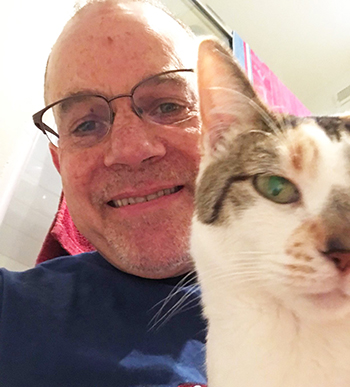 Thank you for giving me the opportunity to brush off my crystal ball and give my predictions for the 2019 and 2020 election cycles.

In the city and county of San Francisco, Mayor London Breed will face only token opposition in November and will win a full four-year term by a landslide. In the District 5 supervisor race Vallie Brown, the incumbent, will be re-elected.

While I have no prediction in the open district attorney contest, City Attorney Dennis Herrera, Sheriff Vicki Hennessy, and gay City Treasurer José Cisneros — assuming the current officeholders seek re-election — will face token or no opposition, and each will win by a landslide.

At the federal level, Trump and Pence will not face any primary challenges in 2020. Harris will secure the Democratic nomination for president after a very hard-fought primary race against 17 candidates, including U.S. Senator Bernie Sanders (I-Vermont) and former vice president Joe Biden. Harris will choose Biden as her vice presidential running mate.

Trump will win re-election, but it will be a close election, decided by a few thousand votes in three or four states. However, this time Trump-Pence will gain a majority of the popular vote.

The Republicans will retain a narrow majority in the U.S. Senate and the Democrats will continue to have a majority of the House of Representatives. However, their majority will be cut in half as compared to the 2018 election. Pelosi will continue as speaker of the House for another term.
Barry A. Graynor
Secretary, San Francisco Republican Party and San Francisco Log Cabin Republicans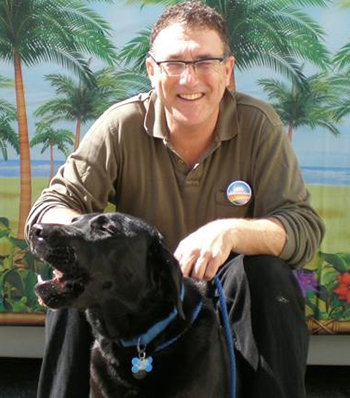 In 2019, I predict that finally someone I write in the White House — Sarah Huckabee Sanders, Ivanka Trump, Jared Kushner, Melania Trump, Kellyanne Conway, even Pence — it's like a really bad knock-off of "The Addams Family" — will respond to my postcards or yours. (Their address: 1600 Pennsylvania Avenue NW, Washington D.C. 20500.)

My sample postcards: "Dear Ivanka, My father had progressive dementia too, just he wasn't president but yours is. Save us." Or, "Sarah, You and I share the same Old Testament: Thou shall not lie. Are you leaving a better world for your daughters? For mine?"

I predict the avalanche of Bay Area progressives caring more about national elections will continue and grow. The mayor of San Francisco is not life or death for me luckily, but the makeup of this Congress is: I welcome the swearing-ins of Democrats Josh Harder in Modesto, who defeated Republican incumbent Jeff Denham, and TJ Cox in Bakersfield, who ousted GOPer David Valadao. In 2019 I predict we will get to know the city of Redding in northern California better and sweep out its deep red Republican Congressman Doug LaMalfa too.

Third in succession for president is the speaker of the House — that would be, err, Pelosi if Trump and Pence are exposed as equally guilty and culpable and go down, but only at the same time.

I challenge us to stay focused in 2019 on electing any Democrat as president in 2020, regardless of which one, by building Democratic registration and turnout. That focus was the successful strategy activists used in the recent congressional midterm primary and general elections. Let's keep our eyes on the prize.

In my neighborhood of Noe Valley, I predict that the finally delivered renovation of the former Real Foods grocery space in the center of 24th Street (now empty more than 10 years after the business shuttered when its workers went on strike) will become, brace yourself, empty retail space in the center of 24th Street. Actually, rumor has it that it is a uniquely big space that could attract a local hardware chain. Any guesses? Can't get any more local than that.

Let's all consider a New Year's resolution to personally volunteer throughout 2019 to create even more electoral success than from our first two "resistance recovery years" of 2017 and 2018. It is life or death.
Charlie Spiegel
ActionSF organizer; former National Board Co-Chair, Lambda Legal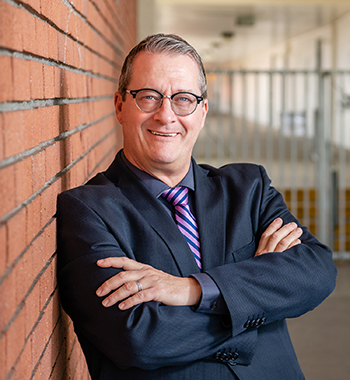 525,600 minutes. How do you measure a year in politics?

In candidates, scandals, and promises unfulfilled. In unhoused, crime rates, angry voters and news cycles.

Driven by hot air of tweet after tweet the pendulum is swinging left. The number of candidates seen in 2018 that identified other than straight was impressive, and inspiring more in future races.

2019 should be a slow arc in the plot line as major elections are not until 2020. But the Apprentice-celebrity White House has already released trailers for Season 2, not unlike "Game of Thrones" or "Doctor Who" for two years prior to stay relevant.

In California, we have a slate of new opportunities with the "Gavernor" playing the lead in Sacramento.

Awesome work by the Victory Institute, BAYMEC (the Bay Area Municipal Election Committee) and a host of other LGBTQ+ organizations, individuals, and allies, caused increased queering of the elected cast for this season. So much so that "Queer as Folk" is going to have to be remade to show the progress.

South Bay pioneer Ken "First Gay Everything" Yeager will jog into the race to a state Senate seat, and reorganization of the Silicon Valley Stonewall Democratic Club will excite the storyline in the 50th anniversary of the first brick thrown at its namesake.

The 2019 NHL All-Star Game host town San Jose will be selling more land and soul to Alphabet/Google, setting up an interesting mayoral race for 2020.

The Bay Area progressive bubble endures, as the politicians of every party come from near and far to fundraise. Techies will continue to multiply and make bank, so gentrification will be pushing the working class out of their homes and into the Valley.

But all is not lost, Michelle Obama's on her book tour, Harris may run for higher office, and the notorious RBG is going strong!

Stay tuned for all this and more on the ultimate "Survivor!"
Ray Mueller
Fiancé, parent, advocate, organizer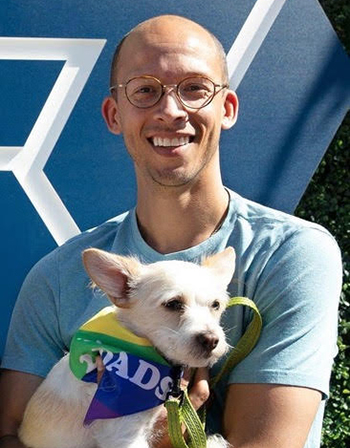 Where 2018 really tested our mettle and our stamina, 2019 says, "Hold my beer."

The light we saw in November 2018 will grow brighter as the Blue Wave, commanded by expected Speaker Pelosi, will begin to establish an anchor in this chaotic sea of national politics we've been sailing. Investigations will be launched, corruption meaningfully scrutinized, and, hopefully, we will begin to see the beginnings of permanent measures to properly address ethics violations and keep out foreign influence from government. It will be the beginning to undoing the unconscionable, destructive policies and appointments of the past two years.

The new class of elected leaders, including Congresswoman-elect Alexandria Ocasio-Cortez (D-New York), will continue to make waves and sensibly provoke detractors into positive actions. Hopefully, AOC's intelligent, sensible snark will be infectious and inspire both her young colleagues and our more seasoned leaders. The Green New Deal she is promoting will get the attention it deserves, even if it needs to be refined in order to make it a reality.

We will unfortunately see more obvious beginnings of an economic downturn, if not a full recession, due to rising interest rates, stock markets in peril, "Individual 1's" political trade war, and the improvement of competing world economies. To avoid being caught up without notice, we should start buckling down on our finances now. Spend less on credit cards and live within our means — preparing lunch and dinner at home whenever possible, spending less on novelty and excessive things, and stashing away as much as possible in savings.

Our local nonprofits may be hit hardest, and we should dedicate as much free time as possible to volunteering for them and getting more engaged on the local level.
Kory Powell-McCoy
Board member, National AIDS Memorial Grove and the Alice B. Toklas LGBT Democratic Club

Editor's note: The above predictions are the views of the participants alone and their political affiliations are listed only for identification purposes.

Political Notes, the notebook's online companion, will return Monday, January 7.

Keep abreast of the latest LGBT political news by following the Political Notebook on Twitter @ http://twitter.com/politicalnotes .
Got a tip on LGBT politics? Call Matthew S. Bajko at (415) 829-8836 or e-mail m.bajko@ebar.com.
Comments on Facebook