Breed stands by not rescinding support for Zhao
Wednesday Jan 2, 2019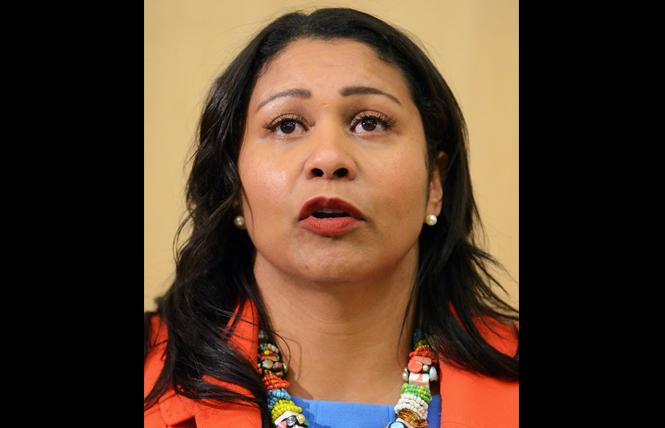 San Francisco Mayor London Breed stood by her decision not to rescind her endorsement of a transphobic school board candidate last year, though she acknowledged the comments expressed by Josephine Zhao were "inappropriate" for someone seeking elective office.

Zhao had sought a seat on the San Francisco school board in the 2018 election. At the time, she was criticized for her anti-trans comments six years ago about transgender students using school bathrooms of their choice. In August, she disavowed those remarks and said she was "wrong" on the issue. But by September, Zhao was found to be telling Chinese voters on a social messaging app that she continued to stand by her prior position.

That month, she dropped out of the race.

Breed was one of Zhao's endorsers, as was gay state Senator Scott Wiener (D-San Francisco). Wiener told the San Francisco Examiner in October that his endorsement of Zhao ended when she quit the race.

Breed did not rescind her endorsement of Zhao, and told the Bay Area Reporter during an editorial board meeting last month that she wanted to focus on the school board candidates she supported.

"Scott Wiener and I both told Josephine after those new comments came to light that it was basically time for her to drop out of the race," Breed said. "And so that was the reason why she did it. From that point, as far as I was concerned, she was no longer in the race. I was no longer supporting her."

Breed said she did not see the need to put out an official statement on the matter.

"Honestly, I did not want to focus on Josephine," she said.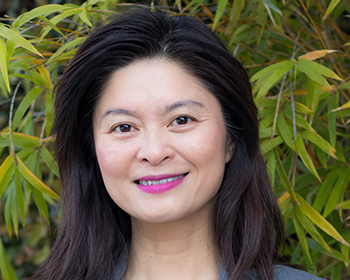 Zhao faced backlash for her comments in 2013 opposing Assembly Bill 1266, authored by gay former Assemblyman Tom Ammiano (D-San Francisco). Signed into law by Governor Jerry Brown, AB 1266 ensures transgender youth have the opportunity to fully participate and succeed in schools across the state. It allows trans students to use bathrooms and join sports teams consistent with their gender identity.

According to translated comments made at a news conference opposing AB 1266 that was reported in the Chinese-language press, as published by http://www.48hills.org, Zhao said the bill would "lead to public moral issues, violence, and even create conditions for more incidences of rape on school campuses." She also said allowing trans students to use their desired bathroom, "offends and violates the rights and privacies of the other 98 percent."

Breed told the B.A.R. that Zhao's comments were "unfortunate" and "hurtful."

"As someone who has experienced hurtful language addressed to me as well as a kid, it is a very challenging thing," the mayor said.

"So I definitely at that point had conversations with her to basically say it is over and it's time for you to drop out of the race because you no longer have my support," she added.

The mayor was asked if the lack of a formal statement was a missed opportunity to address anti-LGBT sentiments in the Asian community.

"I think there will definitely be opportunities for that in the future," Breed said.

"I felt like that, though this particular case, unfortunately, it seemed to be a small group of people from a different ideological perspective kind of pushing — it came across as pushing politics more so than focusing on the school board and the challenges and the issues," Breed added.

The Harvey Milk LGBTQ Democratic Club and other progressive activists asked Zhao's supporters to rescind their endorsements. The Milk club went so far as to pull its endorsement of then-state treasurer candidate Fiona Ma, who had also endorsed Zhao. (Ma won her race and will be sworn in next week.)

The mayor said there is "always an opportunity to really talk about ways we can improve relationships."

"In fact, and this is not in Josephine's defense, in one of her editorials she talked about that and her evolved perspective based on her own experiences and how she basically changed and how she had dealt with the situation with her child's friend ... in trying to get other folks in the Asian community to understand ...," Breed added.

The mayor was also asked about appointing Mia Satya, a trans woman who ran unsuccessfully for a school board seat last year, to the oversight body after school Commissioner Matt Haney resigns to become the District 6 supervisor. The B.A.R. editorialized in November that Breed should appoint Satya to the vacancy.

The mayor seemed disinclined to agree with the paper.

"Well, Matt is still in the seat," she said in response to the question. "I am meeting with people who are interested and will make a decision when the time comes."

Contact the reporter at c.laird@ebar.com