Santa Clara County is losing another high profile LGBTQ official, as gay deputy county executive David Campos has been hired by San Francisco District Attorney Chesa Boudin to be his office's new chief of staff.
Viewing 1 thru 12 of 722 Stories
Over the last few months, "Harry Potter" author JK Rowling as devolved from a beloved children's author to the trans equivalent of reviled anti-gay crusader Anita Bryant.
LGBTQ Iranians face widespread violence, according to a new report critical of the Islamic country's human rights record that renew attention to its violence against gays, including executions of gay men.
LGBTQ veterans' groups are blasting new instructions from the United States Department of Defense regarding military service by transgender people.
The Alameda County Democratic Party is backing a number of out East Bay candidates running in the November 3 election, several of whom would make LGBTQ political history should they win their races.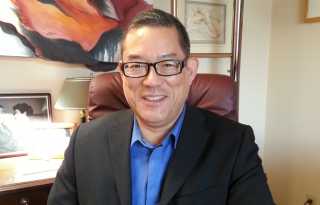 In a continuing effort to receive support from readers, the Bay Area Reporter has launched its membership program.
StoryCenter will offer online writing workshops beginning next week; LGBT Asylum Project has a virtual town hall with an SF ADA on hate crimes and queer immigrants. The events are free.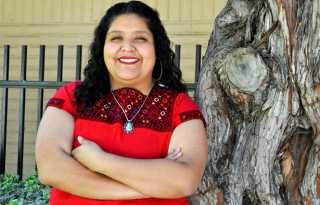 LGBTQ residents of Santa Clara County in 2003 first came together to form the Silicon Valley Stonewall Democrats. The partisan political club ebbed and waned over the years, and largely went silent after the election of Barack Obama as president in 2008.
Mexican authorities have made an arrest in the killing of a transgender woman.
Public health experts discussed how nationwide trends of gonorrhea, chlamydia, and syphilis testing and diagnosis have been affected by the COVID-19 pandemic at a virtual roundtable as part of the 2020 STD Prevention Conference September 14.
Since President Bill Clinton's time in office during the 1990s, the LGBTQ Victory Fund has worked on seeing qualified LGBTQ applicants be hired by the administration of every occupant of the White House, whether they were Democrats or Republicans.
Three years ago this October Bay Area native Maggie Przybylski and her wife, Morgan Murphy, debuted their Two Broads Cider brand at the Hardcore Cider Tour in their hometown of San Luis Obispo.
The two out directors on the board of the regional BART transit agency whose terms expire this year are riding an easy path to reelection on the November 3 ballot.
Viewing 1 thru 12 of 722 Stories