The San Francisco Interfaith Council has announced events to celebrate the birthday of Martin Luther King Jr., which will be observed Monday, January 20.
Viewing 1 thru 12 of 551 Stories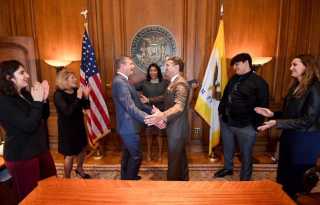 The new decade comes with a new chapter in the life of Golden State Warriors president and chief operating officer Rick Welts.
I want to take a moment to primarily speak to those who may be questioning whether they may be trans or nonbinary themselves, or are still fairly new to the potential transitions. Don't worry, if that isn't you, you're still welcome to read on.
Bogota's new mayor, Claudia López, secretly wed her partner, Angelica Lozano, before taking office, she announced on social media December 16.
The third largest Christian denomination in the United States — the United Methodist Church — may split over the issue of acceptance of LGBT people.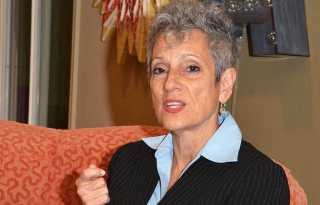 With the field now set in the special election for a Palm Springs area state Senate seat, speculation is growing that the lesbian candidate in the race will compete against a Republican in the May runoff.
Just as San Francisco Mayor London Breed highlighted the city's housing crisis and need for increased mental health services in her inaugural address this week, so too did District 8 Supervisor Rafael Mandelman in discussing his 2020 priorities.
Tom DeCaigny, a gay man who heads the San Francisco Arts Commission as cultural affairs director, has announced he is departing to take a job as executive director of the California Alliance for Arts Education.
Kyrgyzstan gay activist Dastan "Danik" Kasmamytov is on a mission to plant a rainbow flag atop the world's Seven Summits to bring visibility for LGBT rights around the world.
Despite the rollout of new products and retail outlets, both cannabis consumers and sellers are expected to face a difficult year in 2020.
First off, a big yahoo to the San Francisco 49ers for their clutch regular season-ending victory over the rival Seahawks in Seattle to clinch the division title and capture the top seed in the NFL playoffs.
A record 20 LGBTQ community members, three of whom are Republicans, are known to be running for California legislative seats on the March 3 primary ballot.
Chesa Boudin, who won a hard fought race for San Francisco district attorney in 2019, will be sworn in during a ceremony Wednesday, January 8, from 5:30 to 6:30 p.m. at Herbst Theatre, 401 Van Ness Avenue. Doors open at 5.
Viewing 1 thru 12 of 551 Stories