The U.S. Supreme Court on Monday side-stepped yet another case pitting religious beliefs hostile to LGBT people against human rights laws that seek to protect them.
A federal appeals panel in Seattle ruled Friday that President Donald Trump's ban on transgender people in the military "treats transgender persons differently than other persons," but it did not reinstate an injunction against enforcement of that ban.
Lawyer Elizabeth Kristen is looking for some of America's long-lost gay soldiers.
The U.S. Supreme Court may soon get another chance to consider whether businesses can claim religious motivations for refusing service to LGBT people.
The U.S. Supreme Court Tuesday declined to accept an appeal from a group of students challenging a public school's policy of allowing transgender students to use high school restrooms and locker rooms consistent with their gender identity.
The U.S. Department of Health and Human Services proposed Friday to "substantially revise" language in the Affordable Care Act to eliminate protections against discrimination based on gender identity in health care.
The House of Representatives Friday approved the Equality Act, legislation that would protect LGBTQ people from discrimination throughout daily life.
A new Trump administration regulation permitting religious bias came carefully wrapped up in the language of civil rights: Its text promises to "remove barriers" for people who want to work in health care.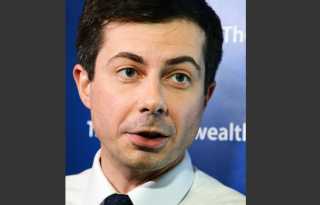 The last paragraph of Pete Buttigieg's memoir, "The Shortest Way Home," could almost serve as a summary of "The Wizard of Oz."
City Attorney Dennis Herrera files suit against Trump administration over new HHS rule that would allow health care staff to refuse to provide medical treatment to people, even in emergencies.
The loudest and most sustained applause for gay presidential candidate Pete Buttigieg during a CNN town hall Monday night came for his politically unorthodox response to a recently launched attack on him by the Trump administration.
For the first time, a federal appeals court has ruled that a local government can exclude a child foster care agency from city-funded programs if the agency refuses to abide by a local ordinance that prohibits discrimination based on sexual orientation.