US House: Pelosi, Takano retain seats; Gómez loses
Wednesday Nov 4, 2020
It looks like Georgette Gómez has lost her race to become the first openly queer Latina elected to the U.S. Congress.

The president of the San Diego City Council, Gómez, a Democrat, trailed with 40.5% against fellow Democrat Sara Jacobs, who garnered 59.5% in the race for California's 53rd Congressional District, according to preliminary results. Jacobs will succeed Susan Davis (D), who has served in the House since 2001 and opted not to seek reelection.

"As votes here in San Diego continue being counted, the results of the election do not seem to be what we all hoped for. While we did not win this one, I will never give up the fight for equality and justice and a sustainable planet," Gómez tweeted. "Tonight's results do not define my commitment to building a more just society, I will continue to do the work along with you all. Thank you to all the volunteers, to the community leaders who supported my campaign, and to my family for being on this journey with me."

Meanwhile in California's 41st District in western Riverside County, Democrat Mark Takano — the first openly gay Asian American in Congress — has been reelected. He received 64.1% of the votes over Republican Aja Smith, who has 35.9%, according to unofficial returns. Takano has served in the chamber since 2013.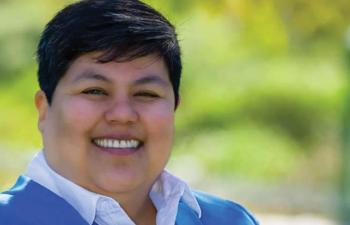 Pelosi, Speier, Lee retain congressional seats
House Speaker Nancy Pelosi (D-San Francisco) easily won reelection to her seat representing California's 12th Congressional District, which covers most of the City and County of San Francisco.

Pelosi's challenger was fellow Democrat Shahid Buttar. Pelosi is leading Buttar 79.2% to 20.8%, according to preliminary results.

In a statement late November 3, Pelosi touted the likely Democratic victory in the House of Representatives nationwide, which would of course portend her keeping the speaker's gavel.

"We have held the House, and when all the votes are counted we'll see how much better we will do than that," Pelosi said. "Our purpose in this race was to win so that we can protect the Affordable Care Act and so that we could crush the virus, to stop the spread of it."

Pelosi has represented San Francisco in the House of Representatives since 1987. On her way to Congress, she defeated gay Supervisor Harry Britt, the late Harvey Milk's successor on the San Francisco Board of Supervisors, in the Democratic primary that year. Britt died earlier this year.

In 2007, Pelosi became the first woman and the first Italian American speaker of the House of Representatives, shepherding through the 2009 stimulus package and the Patient Protection and Affordable Care Act, also known as Obamacare.

When Republicans took control of the lower chamber after the 2010 midterm elections, Pelosi lost the speakership, only to gain it again after the 2018 midterms, when Democrats picked up 41 seats. During that session of the House, Pelosi led the charge to impeach President Donald Trump for high crimes and misdemeanors after it came to light he pressured the Ukrainian government to announce an investigation (without evidence) into Democratic presidential nominee Joseph R. Biden Jr. for alleged corruption. Trump was impeached in the House but acquitted in the Senate.

Buttar, a cisgender heterosexual man who also identifies as queer due to his gender expression being fluid, is nominally a lawyer, though he is listed as inactive on the websites of the California and District of Columbia bar associations.

He had garnered a number of endorsements from progressives ahead of the March primary, when he won 13% of the vote to Pelosi's 74%.

But as the Bay Area Reporter previously reported, the Buttar campaign imploded during the summer amid a sexual harassment scandal. Buttar's former campaign manager spoke out (https://www.ebar.com/news/latest_news//295696), saying he facilitated a "toxic workplace environment" and was uninterested in election to Congress.

Buttar released a post-election statement late November 3 touting his accomplishments.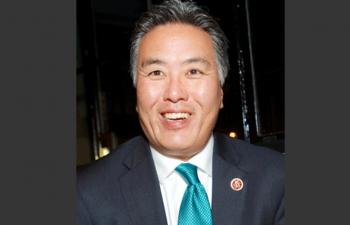 "We knew it wasn't going to be easy. Despite being outspent 15:1, and confronting a corporate media whiteout, our campaign has sprinted through the November election based on people power. Together, we Davids confronted a global Goliath — Washington's bipartisan corporate establishment — and held it publicly accountable for its continuing failures," he stated.

"I'm indebted to all the supporters who share my vision for this campaign and our country. I'm especially thankful for the time, talent, and tireless efforts of my colleagues on the campaign staff, particularly those who have stuck with us throughout the campaign," he added. "Finally, last — but far from least — I'm grateful to my neighbors who believed in our campaign and voted for me to represent them in 2018, and again in 2020."

In California's 14th District, which contains southwestern San Francisco and most of San Mateo County, Congresswoman Jackie Speier (D) has prevailed over Republican Ran S. Petel 80.5% to 19.5%, according to preliminary returns. Speier has served in the House since 2008.

In California's 13th District, which covers Oakland, Berkeley, Emeryville and much of northwest Alameda County, Congresswoman Barbara Lee (D) retained her seat as well. Lee, who has served in the House since 1998, bested Republican Nikka Piterman 91% to 9%, according to unofficial returns.

Help keep the Bay Area Reporter going in these tough times. To support local, independent, LGBTQ journalism, consider becoming a BAR member.