Pittsburg resident Larry R. Reasoner is suing the East Bay city and several officials over a recent incident in which he alleges he was involuntarily committed while his home and belongings were confiscated and — in many cases — destroyed.
Gustavo Alvarez had had enough, according to his lawsuit filed last month in federal court, following a pattern of what Alvarez described as ongoing harassment from the Palo Alto Police Department because he is a gay Latinx man.
City Attorney Dennis Herrera files suit against Trump administration over new HHS rule that would allow health care staff to refuse to provide medical treatment to people, even in emergencies.
In what one legal expert called an "aggressive move," the U.S. Supreme Court announced Monday that it will take up the issue of whether existing federal law prohibits discrimination based on sexual orientation and gender identity in the workplace.
The U.S. Supreme Court on Monday refused to hear an appeal from a man on death row who said anti-gay bias motivated his jury's decision to give him the death penalty.
President Donald Trump's impulsive Twitter post two years ago, saying the military should ban transgender people, became reality last Friday.
Interim leader of Lambda Legal provides steady hand for the national LGBT law agency following years of internal strife.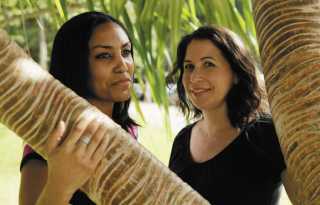 The U.S. Supreme Court said Monday (March 18) that it would not hear an appeal from the owner of a bed and breakfast in Hawaii who refused to accommodate a same-sex couple.
LGBT legal groups told the U.S. Supreme Court last week that it is simply too soon for the court to become involved in litigation over President Donald Trump's proposed ban on transgender people in the military.
Three big LGBT cases will be part of a private discussion at the U.S. Supreme Court next Friday, November 30, when the justices meet to conference about what appeals to hear in the coming months.
A new era in the U.S. Supreme Court's history began Saturday afternoon, October 6, when the Senate voted 50-48 to confirm the nomination of a federal judge who is expected to provide a fifth and majority vote against equal rights for LGBT people.
Judge Jonathan Karesh is set to become the second LGBT judge to preside over the San Mateo County Superior Court when he begins a two-year term in the leadership position in January.