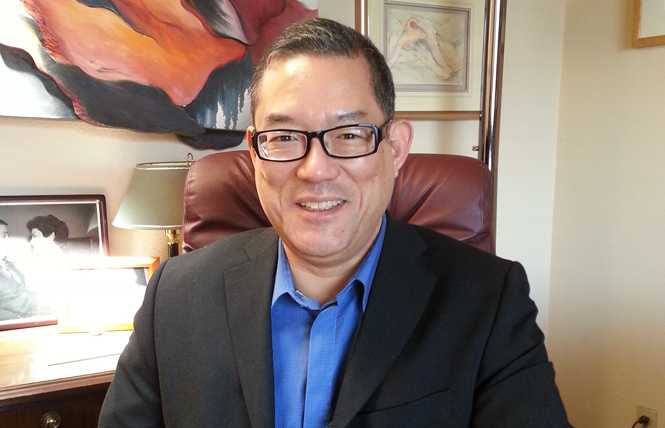 In a continuing effort to receive support from readers, the Bay Area Reporter has launched its membership program.
Viewing 1 thru 12 of 69 Stories
Two U.S. Supreme Court associate justices used the first day of the new term Monday to lambaste the 2015 decision that legalized same-sex marriage nationwide.
The U.S. Supreme Court announced Friday, September 18, that Associate Justice Ruth Bader Ginsburg has died. She was 87.
A class action complaint against Grindr for alleged privacy violations may not be able to proceed in traditional court, an attorney for the complainant told the Bay Area Reporter September 17.
Two federal appeals court panels have ruled that a landmark U.S. Supreme Court decision prohibiting discrimination against LGBT people at work also applies to discrimination in schools.
Two federally-recognized Native American tribes joined five other plaintiffs in filing a federal lawsuit against the Trump administration August 27 due to what they say is an illegal change in foster care reporting requirements.
A federal district court in Idaho ruled against an effort to make it illegal for transgender people in the state to change the gender marker on their birth certificates.
U.S. District Court Judge Frederic Block issued a temporary injunction August 17, delaying the implementation of new rules written by the Trump administration that would eliminate protections for LGBT people in health care.
The tapes of the landmark 2010 Perry v. Schwarzenegger trial will not be released Wednesday due to a temporary stay ordered by the United States 9th Circuit Court of Appeals August 11.
A federal judge in Washington, D.C., indicated Monday he is not likely to grant an injunction to stop a Trump administration change in rules that will eliminate non-discrimination protections for LGBTQ people.
The corporation that does business as The Mix, a Castro neighborhood bar, filed a cross-complaint last month against Lawrence "Larry" Metzger, who sued the corporation and two of its shareholders in October 2019.
A federal judge on Thursday ordered tapes of the Proposition 8 trial to be unsealed next month.
In a decision that undermines LGBTQ teachers at religious schools, the U.S. Supreme Court has affirmed for Catholic schools an expansive ministerial exemption in hiring practices under civil rights law.
Viewing 1 thru 12 of 69 Stories