Dublin may fly Pride flag after all
Tuesday May 28, 2019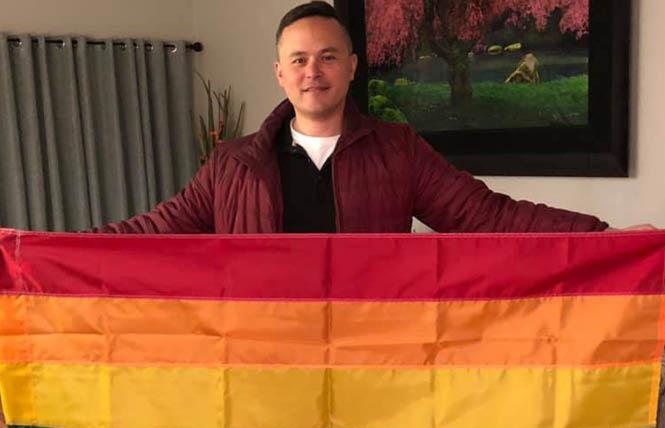 Following a week of intense backlash from across the country, a city councilman in the East Bay city of Dublin has changed his mind about flying the LGBT community's rainbow flag during June, which is Pride month.

The California city's five-person City Council had unanimously voted May 21 to issue its first proclamation in support of Pride. But on a 3-2 vote it denied a request from gay City Councilman Shawn Kumagai to also raise the rainbow flag on one of the three flagpoles in front of City Hall.

The decision caused a media sensation last week and led to the local LGBT community to organize a response. The city council of Emeryville announced it would fly a second rainbow flag at its City Hall on behalf of Dublin at a ceremony June 8.

Now, the Dublin City Council is expected to readdress the matter when it meets next Tuesday, June 4. Councilman Arun Goel, who had initially voted against flying the Pride flag, wrote in a Facebook message he posted late Monday, May 27, that he had found "a path forward to raising the Pride flag for June 2019."

He wrote that he came to his decision after several days of "in-depth discussions" on why flying the rainbow flag matters. And he reaffirmed his support for the LGBT community.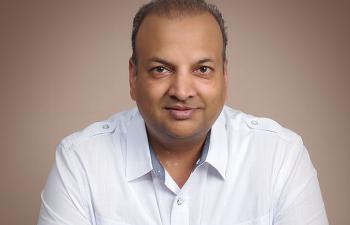 "Dublin does not condone hatred, bigotry, or discrimination of any kind, toward any human being. We do not harbor hatred of others because they are different, but we do celebrate our diversity," wrote Goel. "We are proud of it. In other words, YES, I believe that we should have an inclusive flag raising policy, and YES, I believe that the LGBT pride flag should qualify."

In addition to saying the city should fly the Pride flag, Goel wrote he supported also flying flags on behalf of the transgender community and a rainbow flag with added black and brown stripes to signify support for LGBT people of color.

He urged the council to take up implementing a new flag policy that would allow for all sorts of flags, such as for Black History Month and Women's Day, to be flown by the city.

"When we revisit this issue, we should also discuss a time, whether at that meeting or a subsequent one, a policy and/or framework to allow all of our constituents to submit an application to fly a flag that matters to them," he wrote.

Goel also apologized for not understanding the importance of the issue prior to his vote last week. The city's mayor, David Haubert, and vice mayor, councilwoman Melissa Hernandez, had voted with Goel in rejecting the Pride flag request.

"Regarding the public discourse surrounding this discussion, all of us on Council had the opportunity, but none of us, including myself were proactive as we should have been," he wrote. "In hindsight, I personally apologize for not better explaining my position and for engaging in negativity, and I personally apologize for not being a more proactive voice in directly addressing any inappropriate comments made by residents during public comment."

In a letter posted Tuesday afternoon to the website Patch, Haubert wrote that he supported seeing the city adopt a flag policy that would allow for the Pride flag to be flown. He added that it was "good governance" for the council to wait until the policy was in place before voting on flying the rainbow flag.

"Our City has flown the U.S., California and Dublin City flags exclusively for as long as anyone can remember," wrote Haubert, noting he is a signatory to the US Conference of Mayors statement against LGBTQ discrimination. "The decision to move toward a policy, which would allow the Pride Flag, and other flags, is what I supported. To me, it makes sense to set ground rules for everyone. And no matter how obvious some might think the answer to be, I've learned that rushing into a decision is never a good idea."

In light of the negative comments that have been made about LGBT people, Haubert added, "Like all members of our community, LGBTQ are equally cherished and deserve to live here as every Dubliner, worthy of equal love and equal respect and to be fully included."

Kumagai told the Bay Area Reporter Tuesday he would continue to push for the council to back flying the flag for at least one day in June. Initially, he had hoped it would be June 1, which was a compromise proposal after his initial request that it fly the entire month of June lacked support to pass. Since any vote to do so would now occur at a later date, he said he was unsure of a date, though it could be tied in to the community Pride picnic being held at noon Saturday, June 15, in Dublin Heritage Park.

"It's been encouraging because of the outpouring of support from the community and raising of awareness around these issues, and I think a lot of thought and reflection in the case of the council members," said Kumagai. "Those are all positive outcomes."

The freshman lawmaker, the first out person to serve on his council, had told the B.A.R. ahead of the council's vote that he expected to receive some pushback to his Pride proposal.

In a guest opinion piece he submitted to the B.A.R., which he requested run in the paper's May 30 issue ahead of the council's June 4 meeting, Kumagai wrote he remains "hopeful" despite the homophobic and transphobic comments his flag request generated. Many residents of Dublin flew their own rainbow flags in support, he noted, and the city will host its first LGBTQ Pride picnic in June.

He also issued a call of action to elected officials in other cities across the East Bay.

Kumagai wrote, "I call on my fellow elected officials in East Bay suburbs to raise the LGBTQ pride flag in June and to continue to discuss, within your communities, how we can identify the needs of our LGBTQ community and address those needs with services and the requisite funding."

As the B.A.R's Political Notebook reported May 16, the number of East Bay cities officially recognizing the annual LGBT celebration is growing. In addition to issuing Pride proclamations, many cities are now also raising the rainbow flag in June.

This week Lafayette and Concord joined the list, with Lafayette's City Council approving flying the rainbow flag for the first time Saturday, June 1. Concord's council voted to raise the Pride flag every June for Pride Month.

Brentwood, meanwhile, issued its first proclamation recognizing June as Pride Month. Antioch leaders pushed off voting to do the same as well as fly the rainbow flag to the June 11 City Council meeting after being informed there was a bureaucratic problem with it doing so at its May 28 meeting. A number of religious conservatives spoke out against the proposal, while LGBT advocates remain hopeful the council will pass both in two weeks.

Jack Rednour-Bruckman, interim executive director of the Rainbow Community Center of Contra Costa County, told the B.A.R. they were "disappointed that the City Council didn't make any statements of support for their LGBTQ residents including me."

Gay Emeryville City Councilman John Bauters told the B.A.R. that he still plans to raise a rainbow flag on behalf of Dublin's LGBT community next weekend no matter what the council decides to do in regards to flying a Pride flag.

"The opportunity here is for solidarity and even if Dublin hangs it, we still need to speak our values as a region for those whose communities don't yet understand the importance of supporting the LGBT community," said Bauters. "I will probably offer to take the flag we hang down and bring it to Dublin for them to hang at their event if they do vote to do it."

The controversy, said Bauters, is a reminder that "hate is still here, in case people forgot."
Comments on Facebook