With the city's planned $12 million purchase of a triangular lot on upper Market Street, San Francisco officials aim to provide additional affordable senior housing on the property.
A California bill aimed at banning unnecessary medical procedures on infants who are intersex died in committee Monday, though its author vowed to bring the bill back in the future.
A complaint was filed with the San Francisco Planning Department January 9 about a pop-up business that is occupying the space at 463 Castro Street.
Actress Sharon Stone is helping the San Francisco Gay Men's Chorus launch its capital campaign this week that will provide funds for its National LGBTQ Center for the Arts.
A three-judge panel of the 4th U.S. Circuit Court of Appeals has unanimously upheld a national injunction to stop the U.S. Air Force from discharging service members just because they have HIV infection.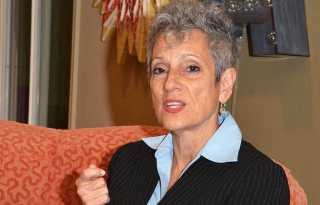 With the field now set in the special election for a Palm Springs area state Senate seat, speculation is growing that the lesbian candidate in the race will compete against a Republican in the May runoff.
Sterling Bank & Trust won approval Thursday to relocate its Castro branch into a prominent corner retail space on upper Market Street.
The Chesa Boudin era began Wednesday, January 8, as the reform-minded former deputy public defender was sworn in to his new post as San Francisco district attorney.
The Castro's iconic Flore cafe, a Market Street mainstay for 47 years, has apparently closed.
The San Francisco Public Defender's office filed a lawsuit in federal court January 3 on behalf of a transgender woman who is fighting deportation.
Sterling Bank & Trust wants to relocate its Castro branch into a prominent corner retail space on upper Market Street, but city planners have raised objections to the financial company's plans.
The conversion of the building that houses Oakland LGBT bars Club 21 and Club BnB into office space means that Oakland Pride is losing its offices, according to an Oakland Pride news release issued January 3.