Oakland Pride officials announced Tuesday, June 23, that the annual September parade and festival will be virtual this year due to the novel coronavirus outbreak.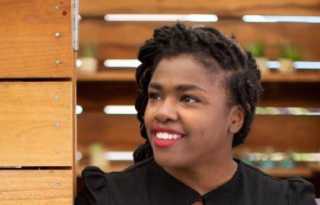 With the election of Kaylah Paige Williams as its female co-president this month, the Harvey Milk LGBTQ Democratic Club is being led for the first time by two Black co-presidents.
This year's 25th annual pink triangle installation atop Twin Peaks will be different due to the novel coronavirus pandemic, but there are a few opportunities to help out, and people are invited to watch the lighting ceremony from afar.
Hundreds showed up to a protest for the equality of black transgender people and people of color in San Francisco Thursday evening, marching from the federal courthouse to the intersection of Turk and Taylor streets in the Tenderloin.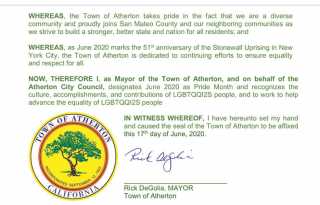 With Atherton the final city on the Peninsula to declare June as Pride Month, all 20 cities and towns in San Mateo County have for the first time observed the annual celebration.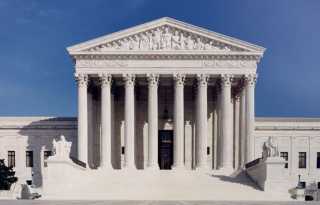 The U.S. Supreme Court on Thursday in a 5-4 ruling blocked the Trump administration from ending a program that allows young undocumented immigrants to remain in the U.S. and obtain w
With several cities in California flying more diverse versions of the rainbow flag, LGBTQ advocates in San Francisco are seeking to see the Castro business district follow suit and raise one of the flags on the giant flagpole at Harvey Milk Plaza.
The U.S. Supreme Court's ruling this week on workplace protections for LGBTs may force President Donald Trump to retreat on much of his administration's anti-LGBTQ policies.
At a virtual federal court hearing Wednesday, the judge indicated he'd likely unseal the tapes of the Proposition 8 trial.
To the relief of Sonoma County hotel operators who were forced to close their doors to tourists in mid-March due to the coronavirus pandemic, officials in the North Bay county have given the greenlight to the travel lodging industry to reopen Friday.
The official in-person 50th San Francisco Pride parade has been canceled but a protest march will take place on Pride Sunday (June 28).
Registration for the 2022 Gay Games, which had been scheduled to open early this year, has been postponed to the spring of 2021 — just one and a half years before the scheduled start of the event in Hong Kong.