A new exhibit opening this month at the GLBT Historical Society Museum recounts the story of Daddy Alan Selby,
The city's planning commission voted Thursday to make it easier for nonprofits and harder for formulaic health care centers to lease sidewalk-fronting storefronts along upper Market Street in the city's gay Castro district.
The San Francisco War Memorial Board of Trustees Thursday (May 9) appointed John Caldon as its new managing director.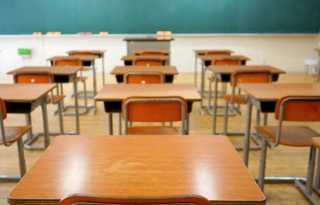 The California State Board of Education has approved LGBT-inclusive sexual education guidelines for public and charter schools to use in all grades from kindergarten through high school.
George Ridgely, executive director of the San Francisco LGBT Pride Celebration Committee, is stepping down after this year's festivities to take a job with the city.
Two California-based LGBT groups have come out with early endorsements of gay Democratic presidential candidate Pete Buttigieg as he plans a fundraising swing through the Golden State this week.
City Attorney Dennis Herrera files suit against Trump administration over new HHS rule that would allow health care staff to refuse to provide medical treatment to people, even in emergencies.
A beer hall is set to open next week on upper Market Street in San Francisco's gay Castro district, while across the street an arcade bar has won approval to expand its business.
A city oversight panel has lent its support to the creation of an LGBT cultural heritage district in San Francisco's Castro neighborhood.
A plaque at Pink Triangle Park and Memorial in the Castro was discovered defaced Wednesday morning.
In a 2-1 ruling, a Court of Arbitration for Sport three-member panel ruled Wednesday that the international federation of track and field has the right to discriminate against female athletes who have naturally occurring high levels of testosterone.
CA leaders are pushing legislation aimed at boosting insurance companies' contracts with LGBT-owned firms. It comes as lawmakers are also seeking to increase hospital contracts for such businesses.