District Attorney Chesa Boudin and District 5 Supervisor Dean Preston jointly announced a victim assistance program for merchants in the latter's central San Francisco district September 21.
Timothy Ray Brown, once known as the Berlin Patient, is in home hospice care due to a recurrence of leukemia, he and his partner, Tim Hoeffgen, have revealed.
Santa Clara County is losing another high profile LGBTQ official, as gay deputy county executive David Campos has been hired by San Francisco District Attorney Chesa Boudin to be his office's new chief of staff.
LGBTQ veterans' groups are blasting new instructions from the United States Department of Defense regarding military service by transgender people.
The Alameda County Democratic Party is backing a number of out East Bay candidates running in the November 3 election, several of whom would make LGBTQ political history should they win their races.
The U.S. Supreme Court announced Friday, September 18, that Associate Justice Ruth Bader Ginsburg has died. She was 87.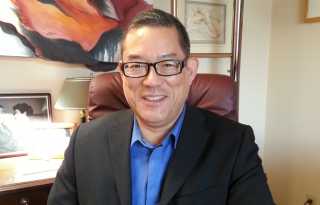 In a continuing effort to receive support from readers, the Bay Area Reporter has launched its membership program.
StoryCenter will offer online writing workshops beginning next week; LGBT Asylum Project has a virtual town hall with an SF ADA on hate crimes and queer immigrants. The events are free.
Same-sex couples are increasingly raising children and are out-earning straight couples, according to new data released Thursday by the U.S. Census Bureau. But poverty remains a key concern for many LGBTQ couples in America.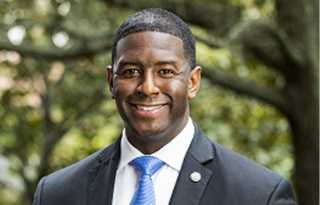 Andrew Gillum, a Florida Democrat who after a narrow loss in a 2018 gubernatorial run was engulfed in a scandal after being found in a hotel room with drugs and a male sex worker, has come out as bisexual.
Transgender incarcerated individuals and advocates are urging California Governor Gavin Newsom to sign into law legislation that would allow transgender inmates to be housed with others of the same gender.
A publicly funded social equity kitchen to support people of color who want to enter the infused cannabis market was announced Tuesday by lesbian Amber E. Senter, CEO of the Oakland-based cannabis company, Breeze Distro.