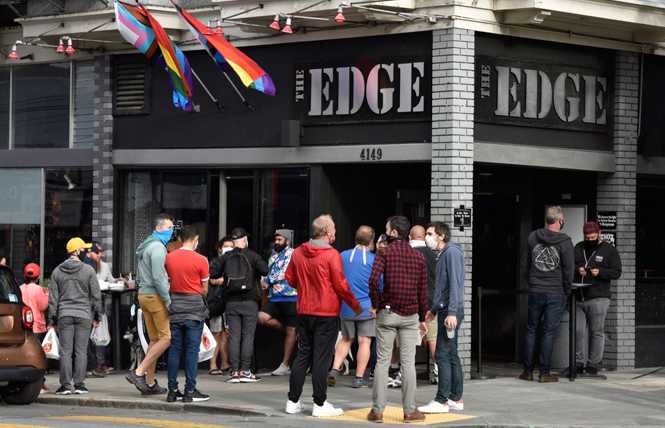 For four hours Thursday night a new coalition of Black, trans, and queer nightlife figures held a virtual town hall where they interviewed the owners and managers of LGBTQ bars in San Francisco about racism and safety issues at their establishments.
Viewing 1 thru 12 of 756 Stories
A bill that would create a Transgender Wellness and Equity Fund to provide health grants to trans-led organizations and hospitals that passed the state Assembly is most likely not going forward this year, a state senator's aide told the Bay Area Reporter.
The City College of San Francisco Board of Trustees unanimously passed a resolution to rename a facility at the community college for Harry Britt, the late gay activist who succeeded the city's first gay supervisor, the late Harvey Milk, on the San Franci
A campaign will launch in August seeking to see the U.S. Postal Service issue stamps honoring three deceased drag icons who have become heroic figures within the LGBTQ community.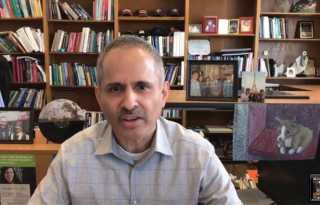 In a dire warning to San Franciscans, the city's health officer said the current surge of new COVID-19 cases could bring a 500% increase in hospitalizations by fall, if residents don't improve their use of the public health guidelines.
In issuing a new series of stamps honoring Bugs Bunny that includes two depicting the cartoon rabbit in women's clothing, the U.S. Postal Service has for the first time featured images of drag on the country's postage.
The Castro nightclub Badlands at 4121 18th Street will not be reopening, according to a post on its Facebook page.
Lifting restrictions on gay bathhouse operations is now in the hands of Mayor London Breed, as San Francisco supervisors voted unanimously Tuesday to send her an ordinance that would allow for such businesses to return to the city after the pandemic.
California will now be requiring health care providers and local health departments to report data on the sexual orientation and gender identity of COVID-19 patients, according to a July 28 news release.
Four experimental coronavirus vaccines have shown promise in early-stage clinical trials, setting the stage for larger studies — which began for two of them Monday — to see if they can prevent infection and lower the risk of COVID-19 in the real world.
Summer of Pride, a monthlong streaming event on the Twitch service that was put on by the MidBoss video game company, raised over $25,000 for LGBTQ and social justice organizations, according to CEO Cade Peterson.
San Francisco Police have revised what constitutes a reportable use of force in the wake of nationwide protests over police violence following the killing of George Floyd in Minneapolis.
A Castro Community on Patrol leader told members of a neighborhood group that the vandalism that occurred over Pride Sunday last month was largely the work of "hooligans."
Viewing 1 thru 12 of 756 Stories